The Long Game: Blockchain and Sustainability
Virtually on April 20, 2022
1:00 to 4:05 p.m. ET
About the Conference
Fourth Annual Blockchain forum
American University's Kogod School of Business Blockchain Hub is proud to co-host their Annual Blockchain Forum, along with the leading industry association for the blockchain technology ecosystem, the Global Blockchain Business Council (GBBC).
The 2022 half-day virtual forum is focused on sustainability and aligned with Kogod's aim to equip and empower its community to use business as a force for meaningful change. The forum will engage leading blockchain experts from the private sector, various government agencies and regulatory bodies, The World Bank Group, NGOs, and academic institutions in a setting designed to foster learning and the exchange of ideas.

This year's conference will address blockchain and sustainability.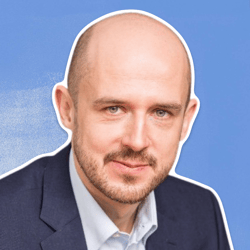 Bernhard Kowatsch
Head, UN World Food Programme Innovation Accelerator
Bernhard Kowatsch is head of the Innovation Accelerator at the United Nations World Food Programme (WFP). The WFP Innovation Accelerator was named by Fast Company as the Best Workplace for Innovators and Innovative Team of the Year 2020 for its work in identifying, nurturing, and scaling disruptive startups and innovations to end global hunger. Innovations include blockchain, agri-tech, supply chain, and new businesses to end hunger. In 2019, innovations supported by the accelerator positively impacted the lives of 1.4 million people globally. Most recently, the accelerator also runs programs for external partners such as the Bill and Melinda Gates Foundation in primary healthcare and others.
Prior to starting the accelerator, Bernhard cofounded the award-winning ShareTheMeal app that crowdsources funding for hungry children, and built-up WFP's business innovation team. Bernhard was previously a project leader at the Boston Consulting Group (BCG) for global tech and industrial goods companies and holds three master's degrees from HEC Paris and Vienna University of Business.

Panel: Unpacking the Crypto Energy Debate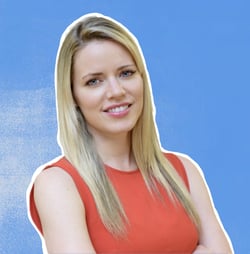 Sue Ennis
Vice President for Corporate Development for Hut 8 Mining
Sue Ennis, Hut 8 Mining's Vice President of Corporate Development, and Investor Relations, is a Chartered Investment Manager, emerging technology and innovation champion, advisor, and investor whisperer. Since 2016, Sue has steered under-appreciated companies in the digital asset sector into multi-billion market cap opportunities and told some of Canada's greatest emerging tech and innovation stories. Prior to joining Hut 8, she worked with start-ups and scale-ups in the blockchain and cryptocurrency space. She was also one of the first wealth directors at Coinsquare, and previously worked for Shyft Network, a public protocol designed to validate identity and compliance directly into open-source blockchain data. In 2020, Sue was brought on as a fintech innovation leader, and member of the board of FICANEX group of companies.
Prior to 2016, Sue spent a decade in the financial services and fintech space, working with financial services firms, institutional asset managers and technology companies. She understands the need to tap into online communities and analysts to drive awareness in the right places. As a growing leader in the digital space, she is a sought-after industry voice who has championed technological innovation as a media spokesperson and keynote speaker across the globe.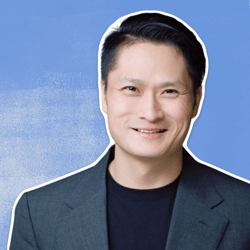 Jerry Tang
Cofounder and CEO, VCV Digital
Jerry is the cofounder and CEO of VCV Digital Group. He cofounded VCV under the conviction that decentralized internet (Web 3.0) and AI will change the world and bring equality and transparency to global markets. VCV invests in digital asset mining, early-stage crypto projects/companies, and renewable energy start-ups.
Jerry spent over 14 years on wall street and was a senior executive for Natixis, a top-20 global bank for its real estate and capital markets business, executing over $40 billion in transactions. He was recognized as "50 most important people in commercial real estate finance" by Commercial Observers.
Jerry received a MS from Columbia University and a BS from Huazhong University of Technology and Science.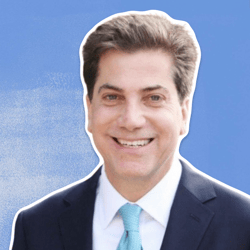 Neil Cohn
Global Head of Markets and Sustainability, Chia Network
Neil is an innovator in sustainable finance who was instrumental in developing early carbon and renewable energy markets. Neil joined Chia to deliver on the best intentions of blockchain, sustainable growth, and inclusive prosperity. At Chia, Neil has partnered with the World Bank and Costa Rica to build a foundational decentralized climate finance infrastructure that can serve as a bridge to a more equitable global economy.

Neil started his career trading commodities at Glencore. Inspired by the Kyoto Protocol, Neil cofounded the environmental finance desk at Natsource, a pioneer of the carbon and renewable trade industry. Neil advised the Obama presidential transition on environmental justice and established Macquarie Bank's environmental finance team in the Americas. Neil passionately drives circular economy ventures that repurpose hard drives to address e-waste, converts previously burnt sugar field trash into renewable biofuels, and produces decentralized ammonia from methane previously flared at North Dakota fracking sites.

Neil was recently selected by Global Blockchain Business Council as their Ambassador of Environment and Sustainability.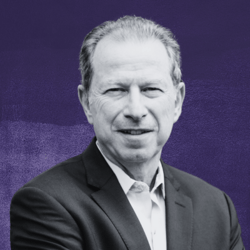 Erran Carmel
Professor, Department of Information Technology and Analytics; Director, Center for Business Capital, American University
Professor Carmel teaches Information Technology (I.T.). He is currently working on a number of research areas: Digital Health Passports; cybersecurity industry clusters; quantum industry clusters; the future of work.
During the early decades of the rise of the global internet, Carmel studied the globalization of technology work and wrote three books in this domain. Carmel's 1999 book "Global Software Teams" was the first on this topic -- and is considered a landmark in the field, helping many organizations take their first steps into distributed tech work. His second book "Offshoring Information Technology" came out in 2005 and became popular as outsourcing began to be taught in business schools around the world. His 2011 book is about the special issues that time zone separation imposes on global coordination of work. "I'm Working While They're Sleeping: Time Zone Separation Challenges and Solutions" is co-authored with his AU colleague Alberto Espinosa.
He has written over 100 articles, reports, and manuscripts. He consults and speaks to industry and professional groups.
He is a tenured full professor at the Information Technology department, Kogod School of Business at American University. From 2014 to 2016 Carmel was interim Dean of the Kogod School of Business. He leads the business school's "Business in the Capital" initiative.
In the 1990s he co-founded and led AU's program in Management of Global Information Technology. He has been a Visiting Professor at Haifa University (Israel), University College Dublin (Ireland), Universidad Adolfo Ibáñez (Chile), Beijing Normal University (China), and Ca' Foscari University of Venice (Italy).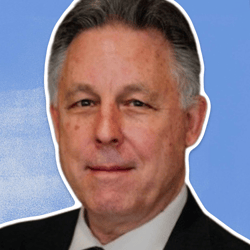 David Bartlett
David Bartlett, Sr. Professorial Lecturer, Department of Management
David Bartlett joined the Kogod School of Business in August 2014 as Executive in Residence in the Department of Management.
Prior to his appointment at Kogod, Bartlett held faculty positions at the Carlson School of Management, University of Minnesota and Vanderbilt University as well as visiting professorships at Tamkang University (Taiwan), Yerevan State University (Armenia), and the University of World Economy and Diplomacy (Uzbekistan).
Bartlett's research, teaching, and consulting focus on international corporate strategy with special attention to emerging markets and emerging technologies. He has published widely on these and related topics in both scholarly journals and international business venues while leading interdisciplinary research projects on the global economy. His University of Michigan Press book (The Political Economy of Dual Transformations: Market Reform and Democratization in Hungary) won the ASEES/SSRC's Hewett Prize for Political Economy. Bartlett's current research addresses technology startups, global sustainability, and the microeconomic repercussions of globalization and technological change.
Bartlett's global consulting clientele includes multinational corporations, small and medium enterprises, and technology startups pursuing international growth opportunities.

Panel: Leveraging Blockchain for Sustainability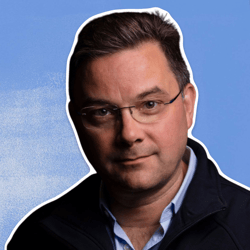 Douglas Johnson-Poensgen
Founder and CEO, Circulor
Douglas Johnson-Poensgen is founder and CEO of Circulor. Circulor offers a software solution that enables its customers to track raw materials through industrial supply chains to demonstrate responsible sourcing and sustainability.
Doug has 25 years of international experience working both in leadership roles for large corporate organizations as well as starting and growing companies.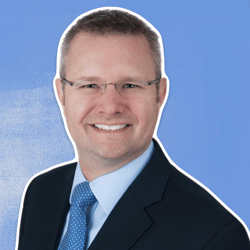 David Treat
Senior Managing Director and Global Blockchain Lead, Accenture
Dave Treat is a senior managing director, colead of Accenture's Blockchain Business, and Accenture's Lead of the New York Fintech Innovation Lab. He has over 20 years of experience in financial services split between consulting and industry roles spanning capital markets, retail banking, and cards. Over the past several years, Dave has driven the formation of Accenture's blockchain business which now spans the globe, engages clients across all industries, and ranges from pure research and development to full-scale client business transformation.
In addition to managing several of Accenture's strategic alliances in the blockchain domain, he serves as a member of the boards of Hyperledger, a Linux Foundation Project; the Enterprise Ethereum Alliance (Vice-Chair); the Global Blockchain Business Council; The Chamber of Digital Commerce; and the ID2020 Alliance. David also serves on the World Economic Forum C4IR Blockchain Business Council and is the project advisor for the World Economic Forum's Digital Identity Initiative and the Known Traveler Digital Identity Project.
Dave holds over 26 blockchain patents and pending patents, is a frequent speaker and the author/contributor of multiple papers, including: "Powered by Bockchain: Realizing AI's Full Potential," "Connecting Ecosystems: Blockchain Integration," "Digital Identity: On the Threshold of a Digital Identity Revolution," and "Banking on Blockchain: A Value Analysis for Investment Banks." He has been quoted extensively on blockchain-related topics in the New York Times, Fortune, Financial Times, and Wall Street Journal, among others.
He is a regular speaker at major international conferences, including: Consensus, Davos—World Economic Forum, Hyperledger Global Forum, ID2020 Summit, IBM Think, ITPC (SEMI), Milken Institute Asia Summit, Money2020, Singapore Fintech Festival, SIBOS, SXSW, Synchronize, USDA—Food Forward, UN General Assembly—WEF Social Impact Summit, and the World Trade Symposium. Dave was named one of the Sci-Tech 100 2018: The Architects of the Future by Silicon Republic.
Dave received his bachelor's degree from the University of Pennsylvania and his master's degree from the University of Michigan. He is based in New York.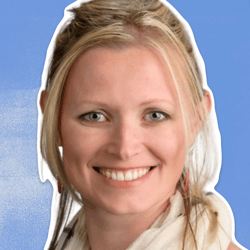 Elena Bondareva
Advisor, Powerledger
A natural entrepreneur and a pioneering leader who brings equal measures of vision, rigor, speed, and passion to every endeavor, Elena has a solid track record of transformative innovation around persistent problems at the project, enterprise, and industry levels.
After leaving formal employment in 2011, Elena built a notable and symbiotic international portfolio career where she:
Helped countless mainstay Australian and international organizations across multiple verticals reinvent themselves to fight obsolescence;
Launched several US start-ups, refining their business models, raising capital, and stepping in as an interim managing director;
Continued to generously contribute to non-profit boards such as Pollinate Group and International Living Future Institute Australia.
Mentoring and teaching at all levels from middle school through higher-ed, enabled countless individuals to hone their edge, advance themselves, and pursue measurable positive impact.
Elena has held public and private teaching roles in Australia, New Zealand, Russia, South Africa, India, and the US. A poignant voice on global trends and their local application, Elena has also delivered CPD training to thousands of professionals, and participated in globally significant events such as COP17, G20, and World Green Building Council Congress; published in peer-reviewed and public journals; and presented at countless conferences.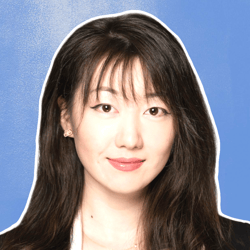 Pradeep Iyer
Executive Board Member, Hedera Hashgraph
Dr. Pradeep Iyer has been an inventor, innovator and entrepreneur for over 4 decades and currently serves as an executive board member for Hedera Hashgraph, a sustainable, enterprise-grade public network for the decentralized economy. During the last five years, he spearheaded the spirit of open innovation mindset within Avery Dennison, a leader in manufacturing "labels" that range from printed QR/barcodes to RFID/NFC tags. In 2020, he co-founded atma.io, a "startup" focused on providing every physical item, with a unique digital "soul" to support a sustainable supply-chain lifecycle (atma in Sanskrit translates to "soul").

Though his roots are in materials science, his recent energy has morphed from "chemistry to crypto", lured especially by the promise of a digital trust platform enabled efficiently by Hedera Hashgraph and its native Hbar cryptocurrency.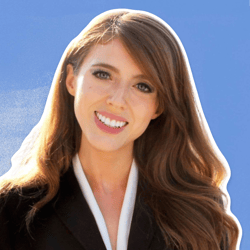 Mercina Tillemann Perez
COO, Global Blockchain Business Council (GBBC)
Mercina Tillemann Perez currently serves as Chief Operating Officer of the Global Blockchain Business Council (GBBC). Experienced in strategic planning and communications, she has spent her career translating complex ideas for broad audiences in the public and private sectors. Mercina has advised state and national governments and fortune 100 companies on issues surrounding technology and public health. Mercina works with corporations and governments to identify relevant applications for the technology; she speaks regularly about the technology around the world – from the G20 Summit to the European Parliament to the U.N.'s Internet Governance Forum (IGF). Mercina has worked in the offices of the Speaker of the U.S. House of Representatives Nancy Pelosi, for the Human Rights Commission of the U.S. Congress, and with Janssen's Global Public Health Group. She holds a degree in Bioethics, Political Science and Law from Yale University.