Practical Skills You Can Apply Immediately
Kogod partners with Pathstream to add two new certificate programs focusing on Tableau or Salesforce.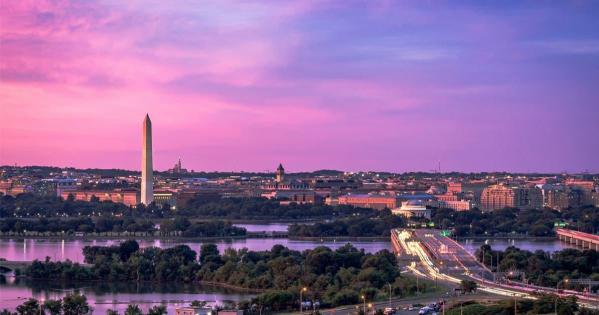 American University's Kogod School of Business is excited to partner with Pathstream, an online digital skills provider, to offer two new certificate programs: the Tableau Data Analytics Certificate and the Salesforce Administrator Career Certificate.
"At Kogod, we believe in hands-on learning that provides practical skills that can be used right away," says Kogod dean John Delaney. "This launch is part of our initiative to expand our career advancement and executive education opportunities."
In curriculums developed with technology leaders like Tableau and Salesforce, participants learn and practice digital skills that will prepare them for the next job or promotion, focusing especially on career areas with high demand and potential for growth.
Through the Pathstream learning platform, participants will practice using Tableau or Salesforce in projects based on real-world workplace scenarios. There are no prerequisites, and each program is designed to fit into the lives of busy full-time employees and parents looking to change careers, get back into the workforce, or upskill. Plus, each certificate includes career navigation content and access to career services to help students land a new job after the program.
The first certificate programs begin on May 11, 2021, and will be offered on multiple dates throughout the year. Upon completion, participants will earn a certificate co-branded by the Kogod School of Business and the partnered technology company.
Learn more about the Tableau certificate program or the Salesforce certificate program and apply!
_________________________________________________________________________
At American University's Kogod School of Business, we believe that business is a force for meaningful change—in the world, in our community, and in our students' lives. Through experiential learning, Kogod's certificate programs not only equip students with the skills, network, and experience they're looking for but inspire them to think about business as a tool for creating a more just and equitable world.
Pathstream is a leading educational technology provider with headquarters in San Francisco. Founded in 2018 by CEO Eleanor Cooper and the head of learning experiences Lauren Pizer, Pathstream's mission is to connect college and career for non-traditional students. To do so, Pathstream partners with leading technology companies such as Facebook and Salesforce to build pathways to fast-growing tech-related fields such as data analytics, digital marketing, and more. Our programs are delivered online throughout our national network of higher education partners and provide learners with college degree credit.