Jul 1, 2023
Final Application Deadline (Domestic Applicants Only)
Jan 15, 2024
Scholarship Priority
Mar 15, 2024
International Student Deadline for Fall
At a Glance
Data analysis plays a crucial role in solving organizational challenges and making effective business decisions. An MS in analytics provides you with an in-demand skill set that will allow you to step into more specialized roles in your career. Plus, that expert knowledge in this complex field may open more lucrative doors in your career.
33 Credits
A STEM-designated program
STEM programs are designed to develop students' management skills and technical expertise in harmony, producing a new class of executives bilingual in business and tech.
12-24 Months
We Accept Full and Part-Time Students
Earn your degree—and advance your career—on your own terms. Full-time students graduate in a year, part-time in 2+ years.
Analytics Practicum
In the Nation's Capital
Bridge theory and practice by studying real-world data and working with a DC-area company.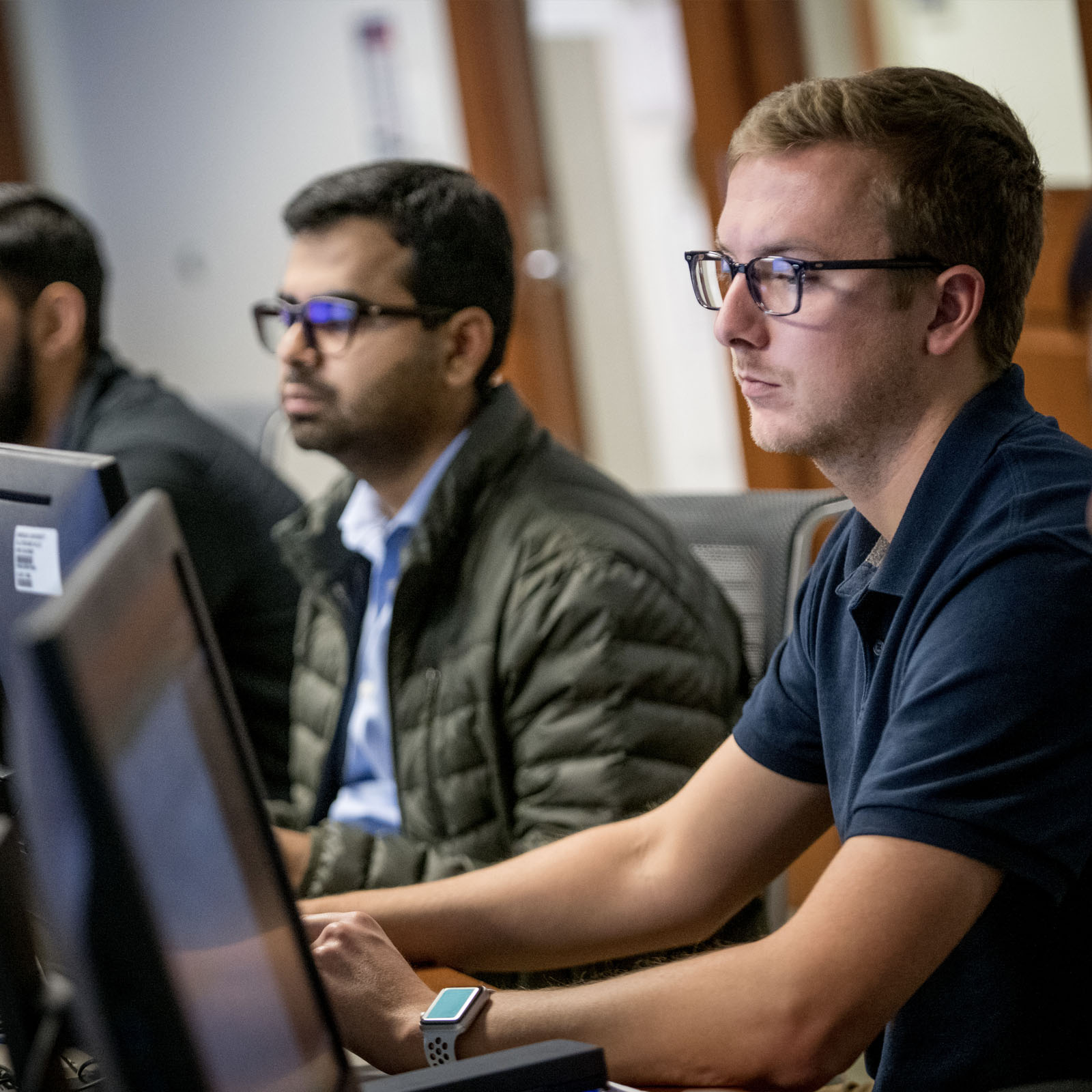 The business world is increasingly complex—and so are the frauds and irregularities that plague the financial world. If you're looking to advance your career in an exciting field, a graduate certificate in forensic accounting can transform your skills into an invaluable asset. Learn how to prevent, detect, and investigate the most perplexing financial crimes.
Comprehensive Core
The MS in analytics program consists of 33 credit hours. The courses in core competencies and analytics foundations provide a well-rounded understanding of the field. You'll learn evidence-based data gathering, data modeling, and quantitative analysis, as well as how to implement these tools to provide businesses with competitive advantages. Students gain skills to work in business intelligence, financial analysis, marketing, and consulting.
Practical Expertise
To further your expertise, you'll either choose a functional specialization or a functional background. These concentrations allow you to elevate your skills in some of the most critical aspects of analytics.
The highlight of our curriculum is the Capstone Practicum, which gives you the chance to apply high-level analytical skills to real-world data. When you graduate, you'll leave with the practical know-how to take on that next step in your career.
Kogod has a profound purpose of making its students masters in real-world experience."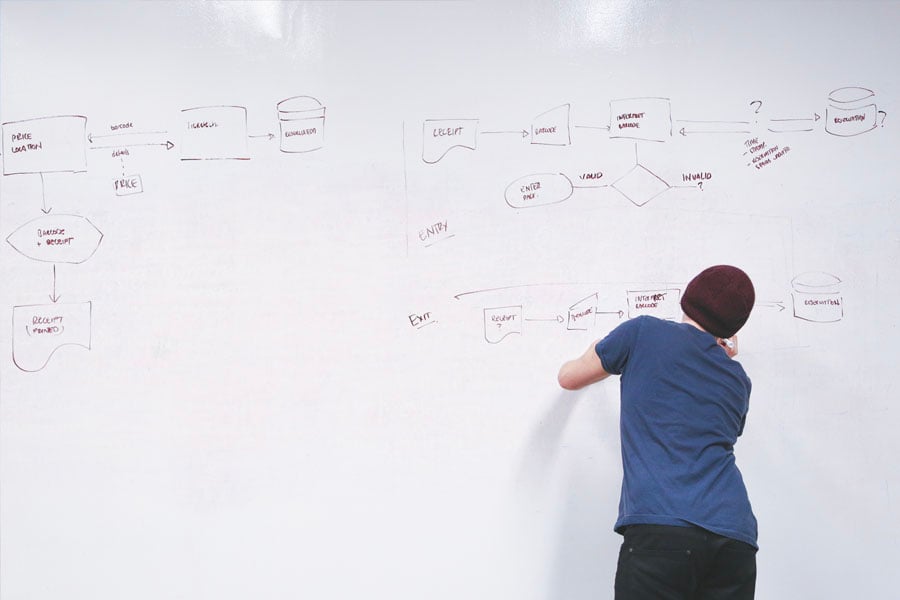 STEM-Designated Program
STEM-designated programs equip students with technological expertise and leadership skills vital to the US economy. The designation also allows international students to apply for a 24-month extension of their Optional Practical Training.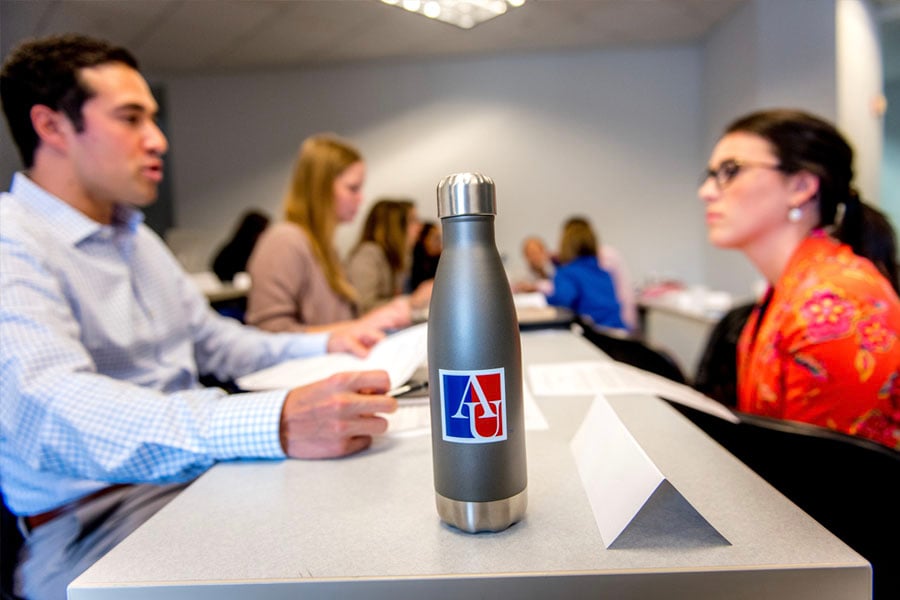 Capstone Practicum
Gain real-world experience by solving an analytics problem for a local organization. Past clients include DC United, Special Olympics, Eastbanc Technologies, and Earth Networks.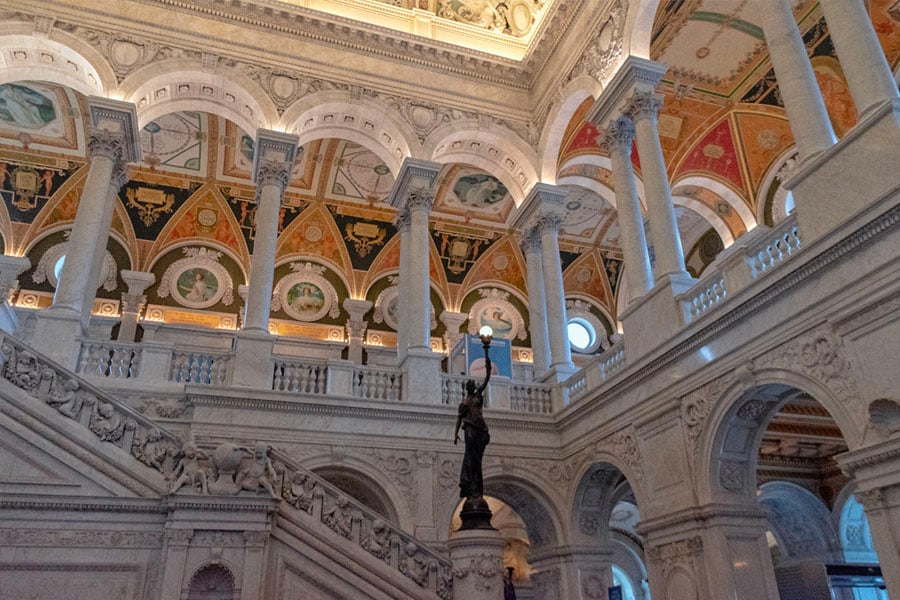 Washington, DC
By studying in the nation's capital, you will have access to invaluable networking and professional opportunities. Whether you're interested in large corporations, government agencies, or the nonprofit world, DC offers a wealth of possibilities for your career.
58%
International Students
1.7 Years
Average Work Experience
*Black = Black or African American; Hispanic = Hispanic/American or Latino; AIAN = American Indian or Alaska Native; NHPI = Native Hawaiian and Other Pacific Islander.
Careers & Outcomes
Our graduates have found professional success in a wide range of industries, that span the public, private, and non-profit sectors. Six months after graduation, 93 percent of our students report they are either fully employed, in graduate school, or both.
Graduates of the program can work as:
Intelligence analysts
Financial analysts
Marketing analysts
Business analytics consultants
Entrepreneurs
Supply chain managers
Recent employers include:
Booz Allen Hamilton
Cisco
Deloitte
Department of Defense
The Rare Genomics Institute
National Academies of Sciences, Engineering, and Medicine
EJF Capital
Gartner
Geico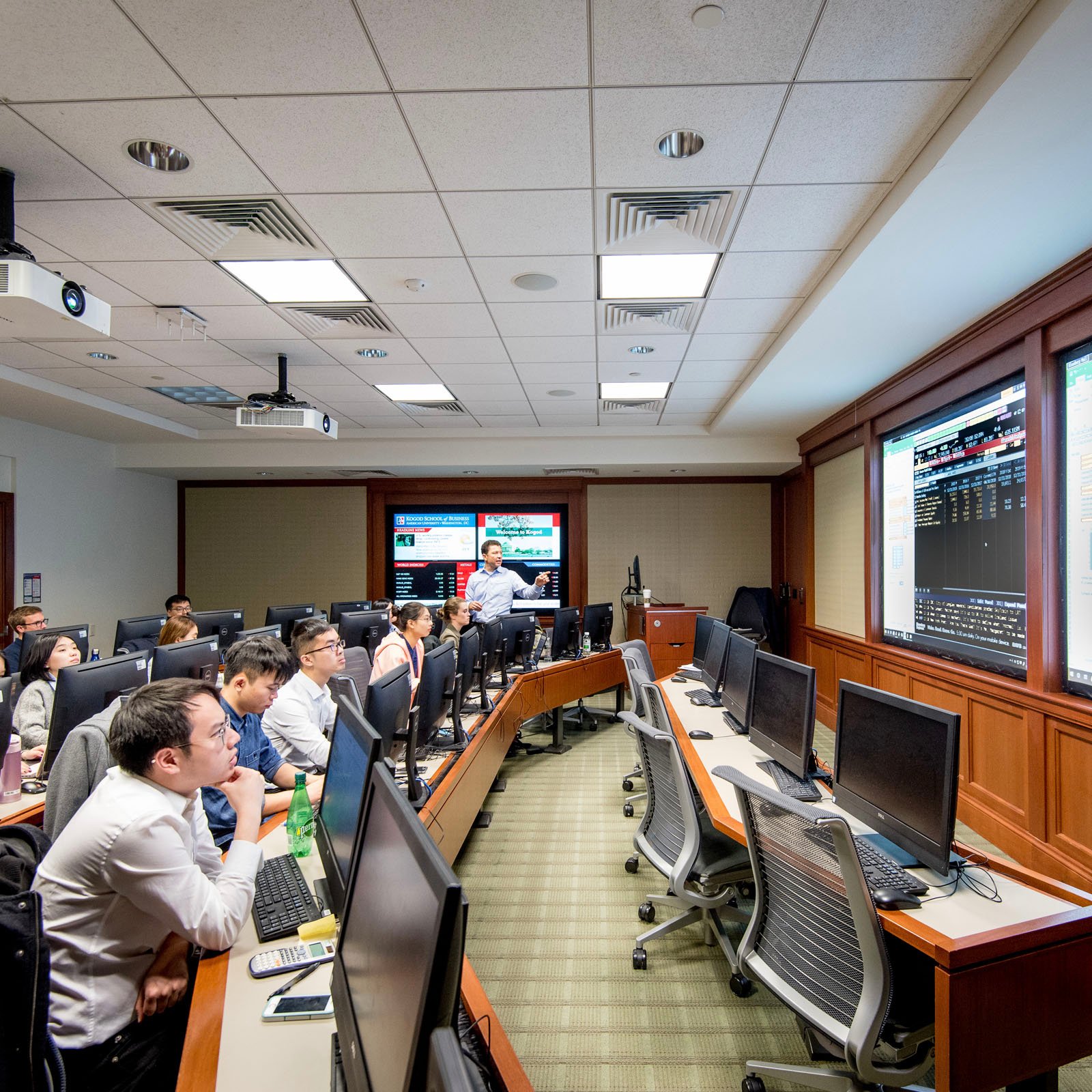 Learn about and apply cutting-edge technology that analytics professionals work with every day. In addition to workshops and training, you'll have access to licensed software and databases for your own projects.
Upcoming Admissions Events
Gamechangers in Sustainability Speaker Series Strive Masiyiwa
One of the pioneers of the mobile telecoms industry in Africa, Strive Masiyiwa is the Founder and Executive Chairman of Econet Group which comprises Cassava Technologies and Econet Wireless. Join the fireside chat with investor and philanthropist Strive Masiyiwa. Register Now
TBA