Our Sustainability Advisory Council
World-class and internationally-renowned executives help make Kogod's sustainability programs cutting-edge and impactful.
We are incredibly grateful to draw upon the collective wisdom of some exceptional leaders. We seek their advice on our curriculum, the skills we teach, the hands-on experiences we offer, and the latest trends in sustainability.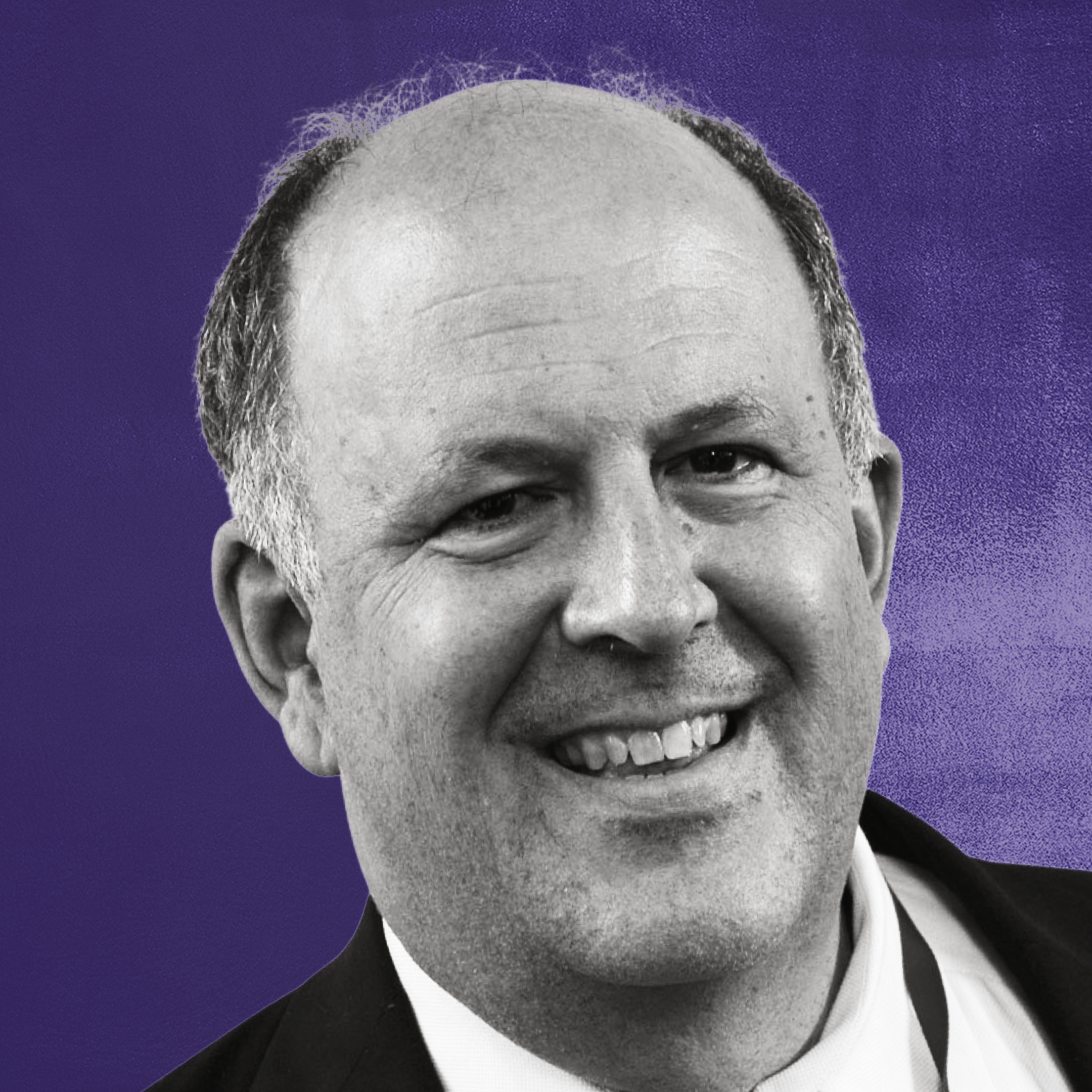 Mike Abramowitz
President
Freedom House
Michael J. Abramowitz is the president of Freedom House, a non-partisan voice dedicated to supporting democracy. There, he oversees a unique combination of analysis, advocacy, and direct support to frontline defenders of freedom, especially those working in closed authoritarian societies. He previously directed the U.S. Holocaust Memorial Museum's Levine Institute for Holocaust Education, prior to which he led the museum's genocide prevention efforts. He spent the first 24 years of his career at The Washington Post, where he was national editor and then White House correspondent. He is a member of the Council on Foreign Relations, and he was formally a Marshall Memorial fellow at the German Marshall Fund and a media fellow at the Hoover Institution. A graduate of Harvard College, Michael is also a board member of the National Security Archive, a member of the Human Freedom Advisory Council for the George W. Bush Presidential Center, and a member of the Advisory Council of the Krach Institute for Tech Diplomacy at Purdue.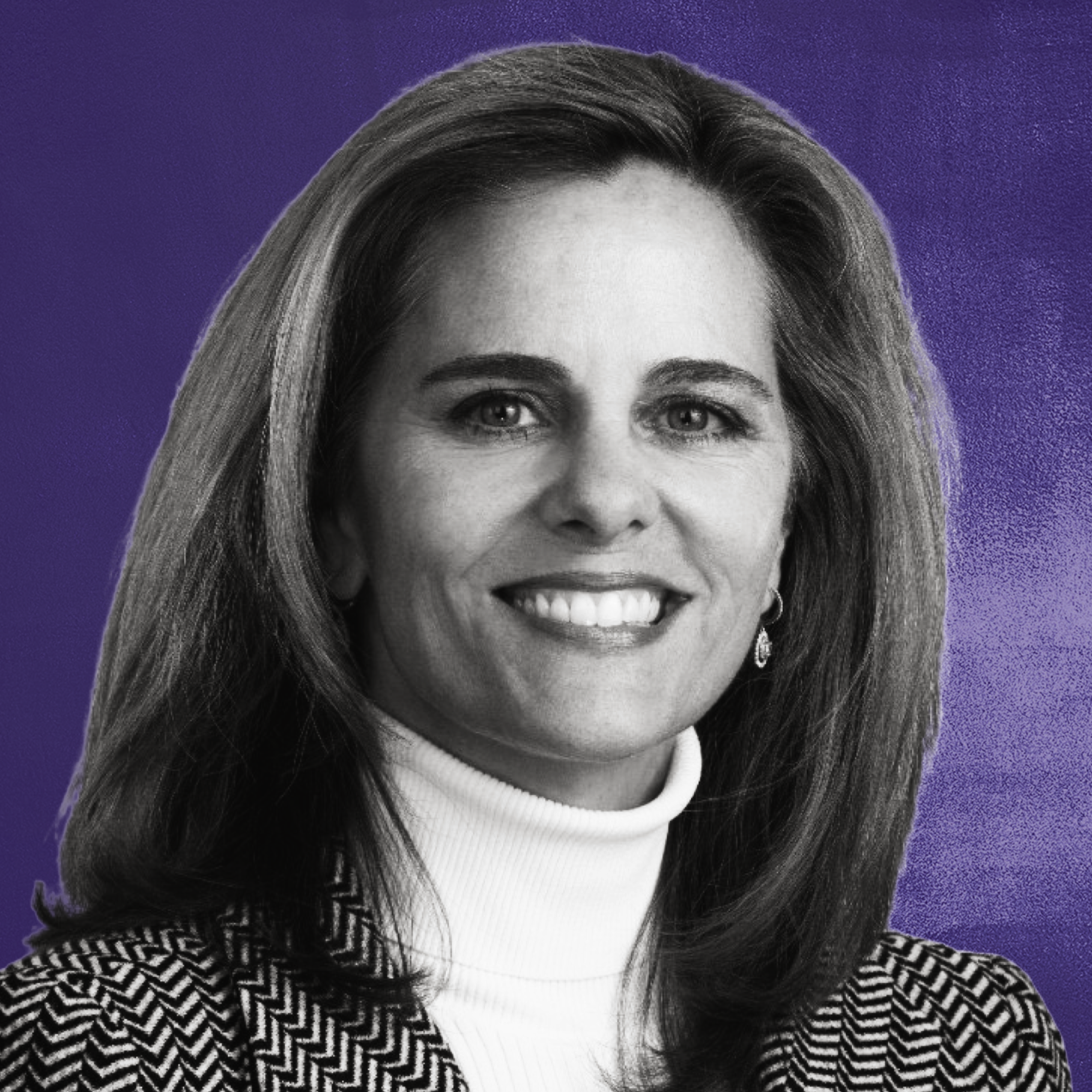 Marnie Abramson
Principal & Founder
Lightility
Marnie Abramson is the Principal and Founder of Lightility, an organization dedicated to converting outdated and inefficient energy infrastructures into cost savings and improved asset value with a focus on electric vehicle charging stations and infrastructure, commercial solar, and LED lighting. Lightility is an award-winning trade ally with Pepco, and has been recognized for its achievements in developing sustainable technology. Prior to her work with Lightility, Marnie cofounded RE3 Institute, an executive education program offering technical and analytic skills to real estate and finance professionals. Over the course of her career, she has been honored with a "40 Environmentalists in 40 Years" award from Montgomery County, Maryland; a "Women Who Mean Business" award from the Washington Business Journal; and a spot on Bisnow Media's "35 Under 35" list for business leaders in the Washington region. Marnie is a LEED Accredited Professional, and she currently serves on the Board of Directors for the Chesapeake Bay Foundation as well as the Pepco Holdings EmPOWER Maryland Advisory Board. She holds a master's in real estate from Johns Hopkins University, a master's in business administration from the University of Southern California, and a bachelor's in communications from American University.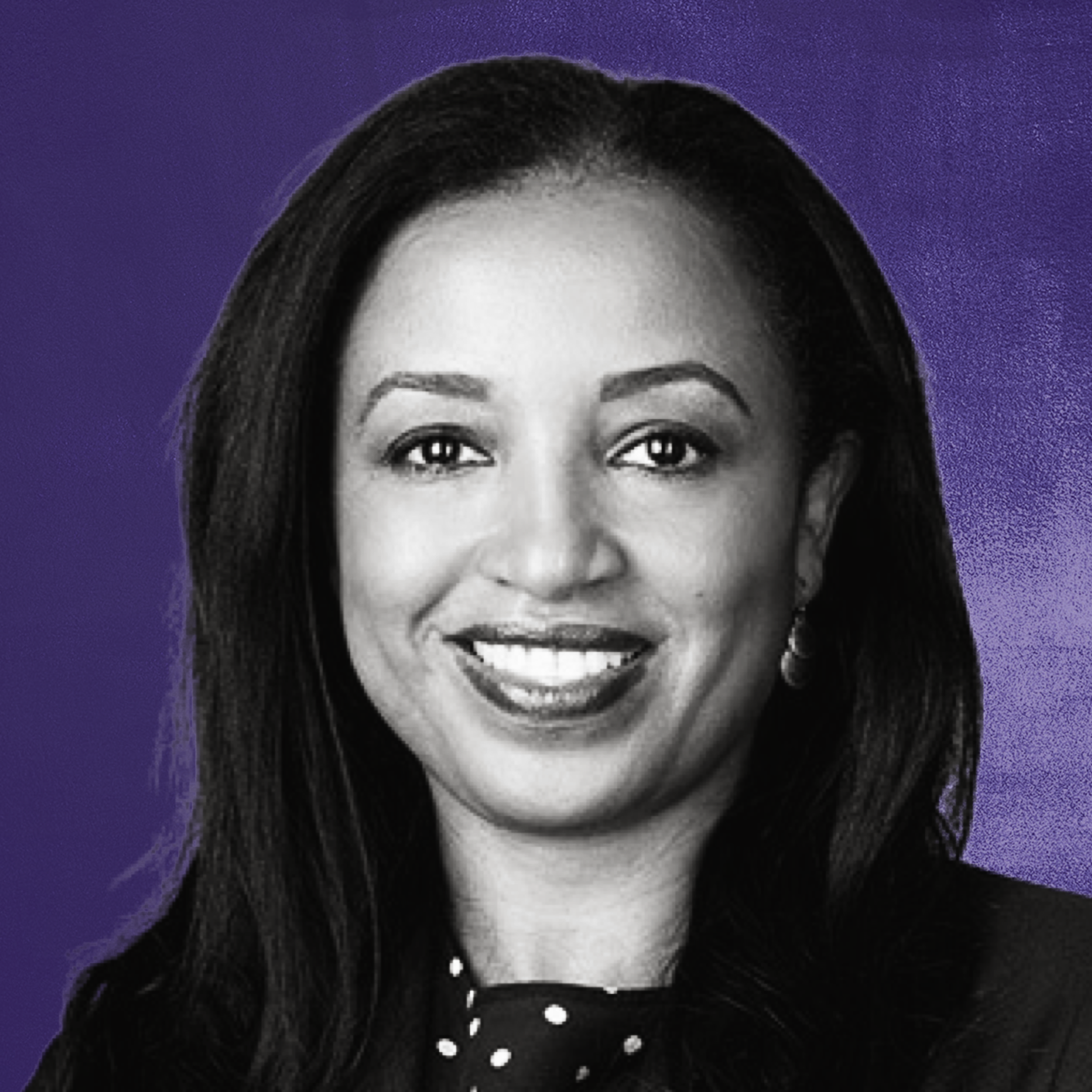 Mimi Alemayehou
Senior Vice President for Public-Private Partnerships
Mastercard
Ms. Alemayehou's career spans both the public and private sectors across emerging markets with a strong focus on Africa. She is currently Senior Vice President for Public–Private Partnerships at Mastercard Inc.
Prior to joining Mastercard, Ms. Alemayehou was the Managing Director and a member of the Board of Directors for Black Rhino Group, (a portfolio company of Blackstone) an investment platform focused on the development and acquisition of energy and infrastructure assets across Africa.
Previously, she was appointed by President Obama as Executive Vice President of the Overseas Private Investment Corporation (OPIC), the development finance agency of the U.S. Government. In this capacity, she oversaw the extension of loans, guarantees, and insurance to catalyze foreign direct investment and private equity into emerging markets. Prior to OPIC, Ms. Alemayehou was appointed by President George W. Bush to serve as the United States Executive Director on the Board of Directors of the African Development Bank (AfDB).
Ms. Alemayehou has served on several Boards including the United States African Development Foundation and on the United States President's Advisory Council on doing Business in Africa. Ms. Alemayehou was the Chair of Blackstone Africa Infrastructure LP. Ms. Alemayehou currently serves on the Board of Canada's development finance institution, FinDev Canada, and Climate Real Impact Solutions. (NYSE: CLIU)
Ms. Alemayehou holds a Master's degree from the Fletcher School of Law and Diplomacy at Tufts University and a BA in Marketing from West Texas A&M University.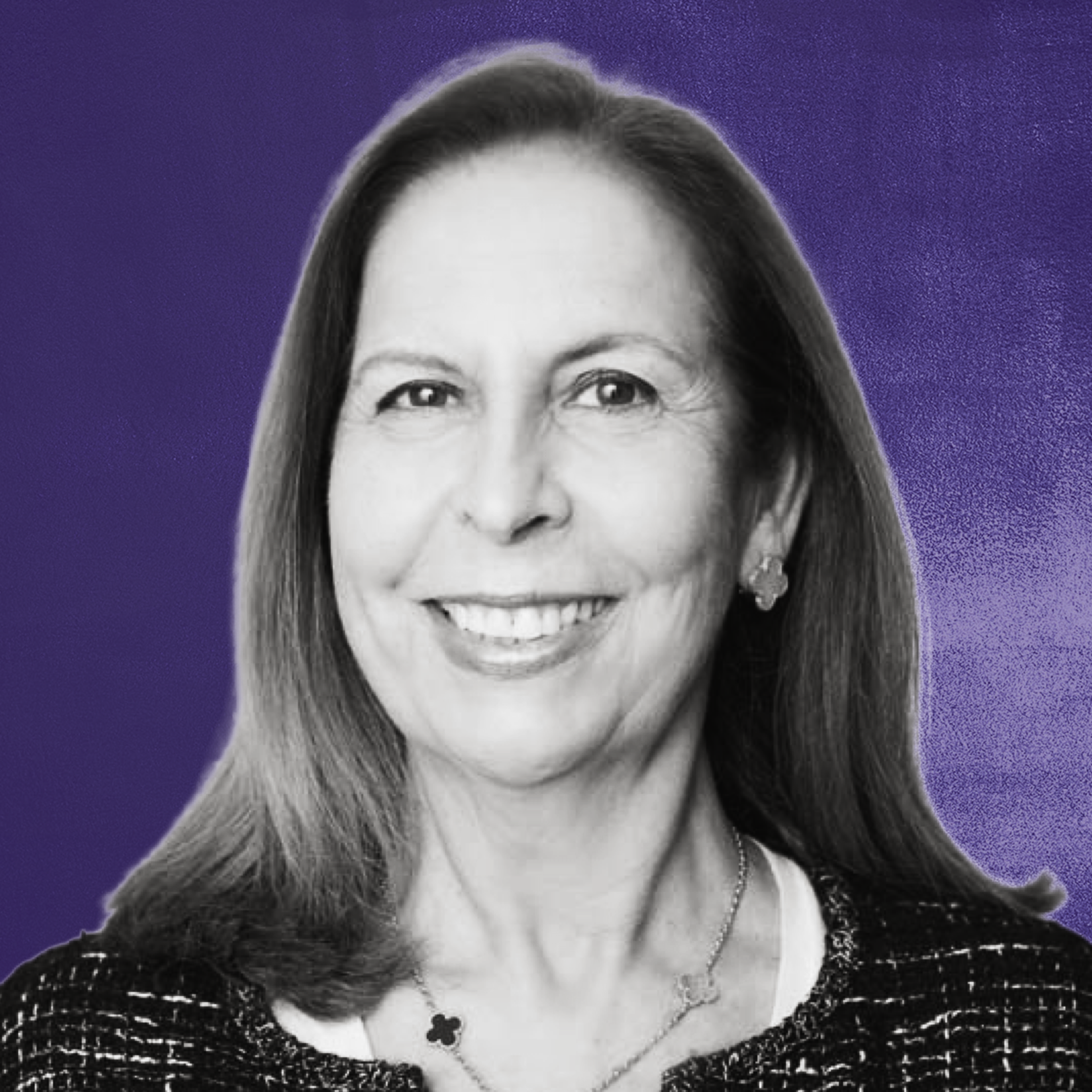 Afsaneh Beschloss
Founder & CEO
RockCreek
Afsaneh Mashayekhi Beschloss is Founder and CEO of RockCreek. Previously, she was Managing Director and Partner at the Carlyle Group. She was Treasurer and Chief Investment Officer of the World Bank and worked at J.P. Morgan. Afsaneh has advised governments, central banks, and regulatory agencies on global public policy and financial policy as well as energy. She led the World Bank's energy investments and policy work on areas including sustainable investing, renewable energy, power, and infrastructure to reduce carbon emissions, and founded its Natural Gas Group as a transitional fuel.
Afsaneh is the Chair of the PBS Foundation and a trustee of the Institute for Advanced Study. She serves on the boards of the World Resources Institute; the Council on Foreign Relations; the Rockefeller Foundation, where she chairs the finance committee; the Bretton Woods Committee, where she co-chairs the Future of Finance Working Group; Georgetown University; and the Center for Global Development.
She was recognized by Carnegie Corporation in their Great Immigrants, Great Americans 2020 list, received the Institutional Investor Lifetime Achievement Award and the Robert F. Kennedy Human Rights Ripple of Hope Award, and has been listed among the "Most Powerful Women in Banking" by American Banker.
Afsaneh holds an MPhil (Honors) in Economics from the University of Oxford, where she taught international trade and economic development. She is the co-author of The Economics of Natural Gas and the author of numerous journal articles on energy, finance, renewable energy, and impact investing.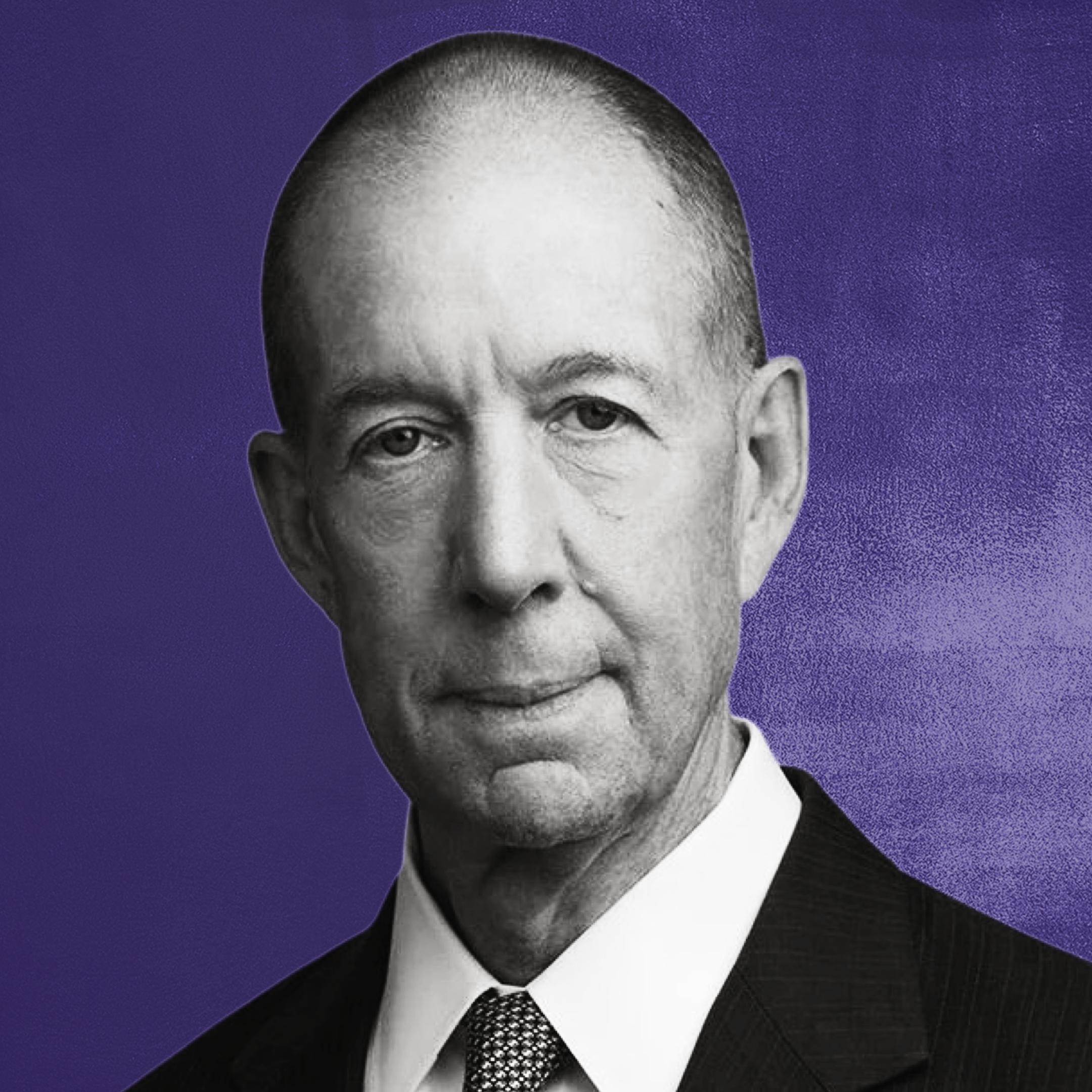 Ron Bloom
Vice Chairman
Brookfield Asset Management
Ron Bloom is a Managing Partner and Vice Chair in Brookfield's Private Equity Group, responsible for investment origination, analysis, and execution across North America.
Prior to joining Brookfield in 2016, Mr. Bloom was Vice Chairman of U.S. Investment Banking, at Lazard, focused on restructurings, and mergers and acquisitions. He previously served as Assistant to the President for Manufacturing Policy where he provided leadership on policy development and strategic planning for the Administration's agenda to revitalize the manufacturing sector. Before joining the White House, Mr. Bloom served as Senior Advisor to the Secretary of the Treasury, where he helped lead the restructuring of Chrysler and General Motors. Mr. Bloom has also worked as Special Assistant to the President of the United Steelworkers, where he led the union's efforts to restructure the North American integrated steel industry.
Mr. Bloom holds a Master of Business Administration degree from Harvard Business School and a bachelor's degree from Wesleyan University.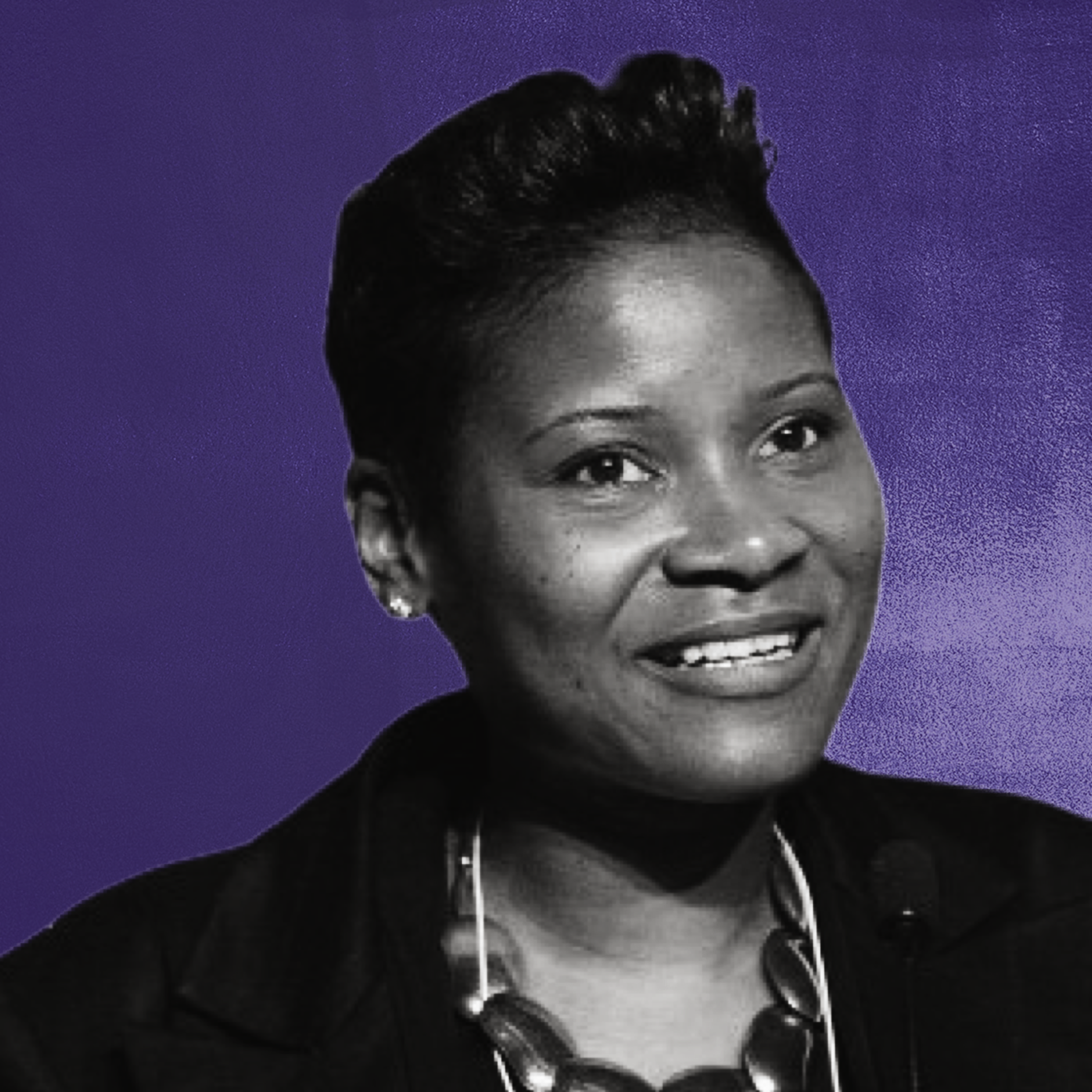 Roxanne Brown
International Vice President at Large
United Steelworkers
Roxanne Brown is the USW's International Vice President at Large. Brown oversees the union's public policy and legislative agenda as well as its political work. She has spent more than two decades working with members and allies to advance policies on Capitol Hill and with regulatory agencies on behalf of USW members. She has extensive experience in manufacturing, environmental, and energy policy.  
Brown has testified at hearings on behalf of USW members at the International Trade Commission (ITC), on Capitol Hill, before state legislatures, and has represented the USW with global policy-makers, including at the U.N. Framework Convention on Climate Change. Brown is a member of the AFL-CIO Executive Council, a founding Steering Committee member of the BlueGreen Alliance, and a member of the Coalition of Black Trade Unionists. She serves on the Secretary of Energy Advisory Board as well as the boards of the League of Conservation Voters, the National Endowment for Democracy, Carbon 180, and the Bipartisan Policy Center's Direct Air Capture Advisory Council.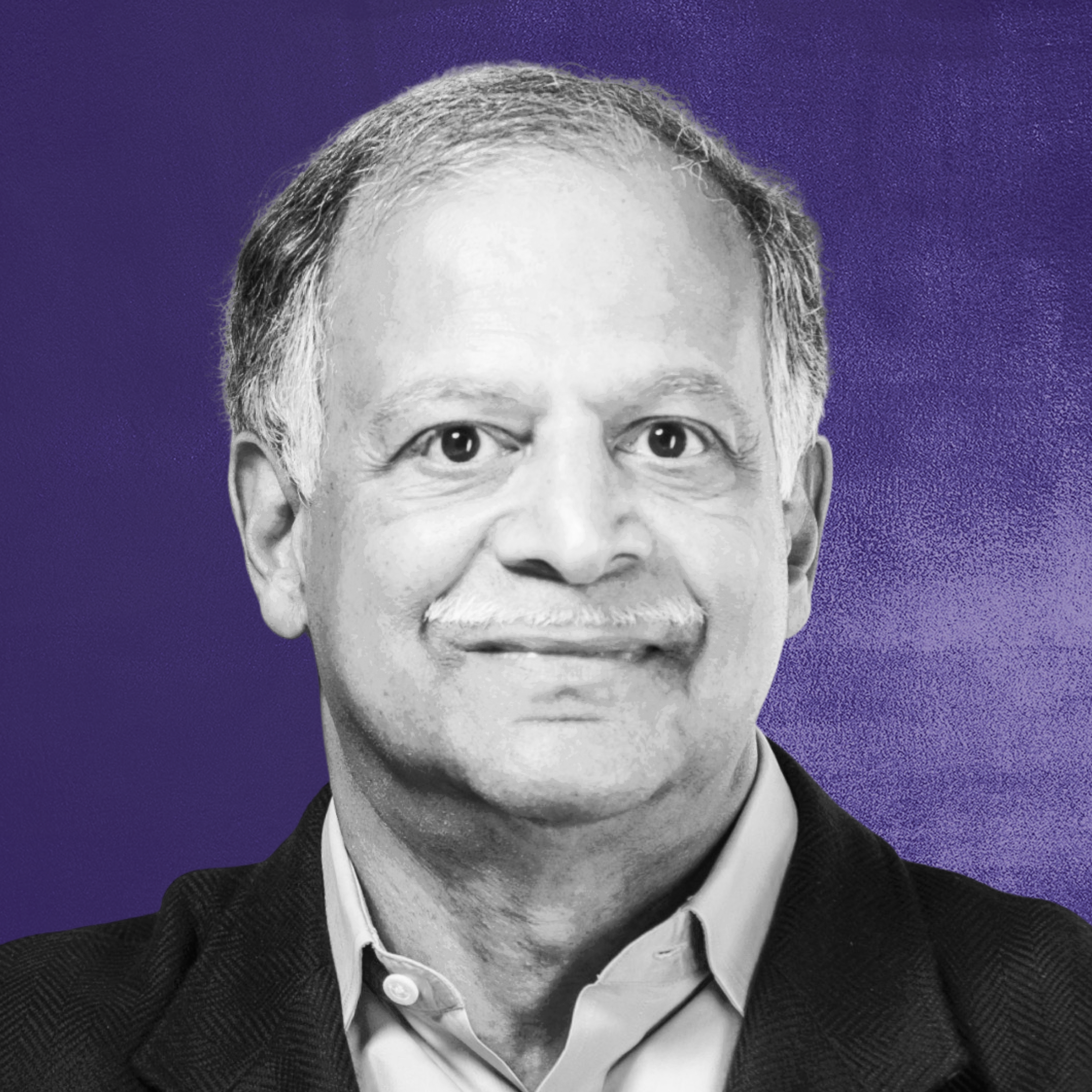 George Coelho
Co-Founder & Partner
Astanor
With deep management experience in Silicon Valley, Europe , and Asia, George founded Astanor with Eric Archambeau in 2017 after more than 30 years in technology investment. He was previously Head of Venture Capital of Good Energies (clean energy), a board member of Aventron (micro-hydro energy firm), and co-founder of Benchmark Capital Europe with Eric Archambeau in 2000. Prior to that, he spent 9 years at Intel Corporation leading a group which made over 100 investments and became Intel Capital. Intel is now considered the most successful corporate investor and a model for other firms' corporate venture programs.
George is a current board member of Human Rights Watch, a lifetime fellow of the RSA, and was previously a Trustee of George Washington University and Chair of the GW Sustainability Collaborative.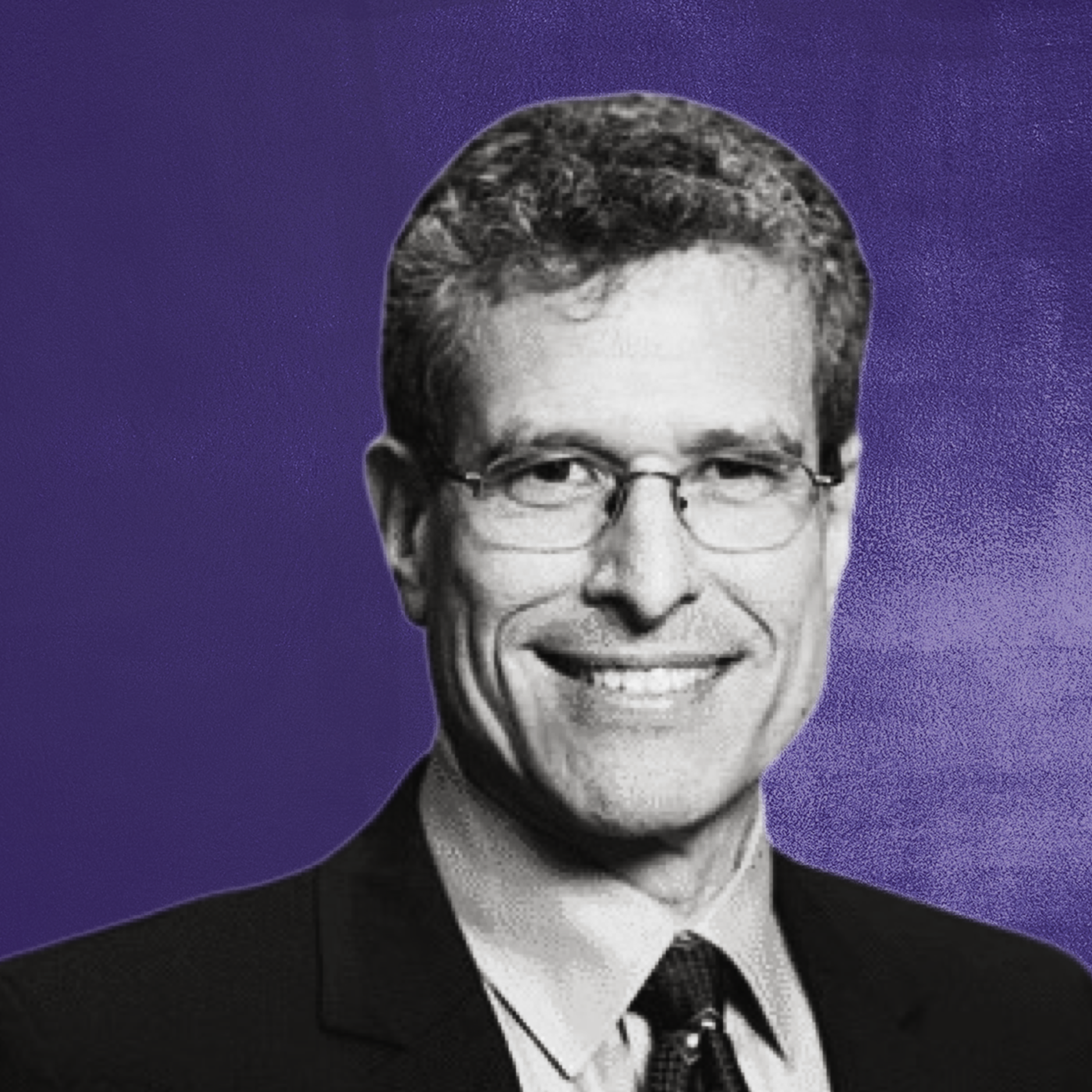 Leslie Dach
Chair
Protect Our Care
Leslie has held senior roles in government, business, politics, philanthropy, and issues advocacy. He is currently Chair of Protect our Care, a leading health care policy and advocacy organization in Washington DC; Co-Chair of the Defend Democracy Project; and senior advisor to the Congressional Integrity Project. He serves on the Boards of the Environmental Defense Fund, Sunrun Inc. (America's largest solar and storage company), and Regrow, Inc. (the leading software and technology platform supporting carbon reductions in agriculture).

Leslie served in the Obama administration as a senior counselor to the Secretary of Health and Human Services. At HHS, he had management responsibility for the Department's global Ebola and Zika responses, major portions of the Affordable Care Act and Delivery System Reform, nutrition policy, and strategic communications.

Leslie has extensive private sector experience, including as Executive Vice President and member of the global management committee at Walmart Inc., where he led Walmart's global government relations, corporate strategic planning, communications, policy, and philanthropy as well as corporate initiatives in sustainability, manufacturing, agriculture, food and nutrition, hunger, and women's economic empowerment, that significantly changed Walmart's operations, reputation, and social footprint and were widely recognized as creating a new model of corporate social engagement.

Leslie has substantial experience in philanthropy, including roles as an advisor to the Rockefeller, Skoll, Moore, Walton Family, and Clinton Foundations. He also served as Global Vice Chair of Edelman, now the largest public relations company in the world. He has had senior positions in six presidential campaigns. Leslie's previous Board positions include the Yale University Council, World Resources Institute, Audubon, and UNCF; and he served as co-chair of Law Works and Glasgow is Our Business. He has been named as one of the twenty most influential communicators of the last twenty years by PR Week magazine.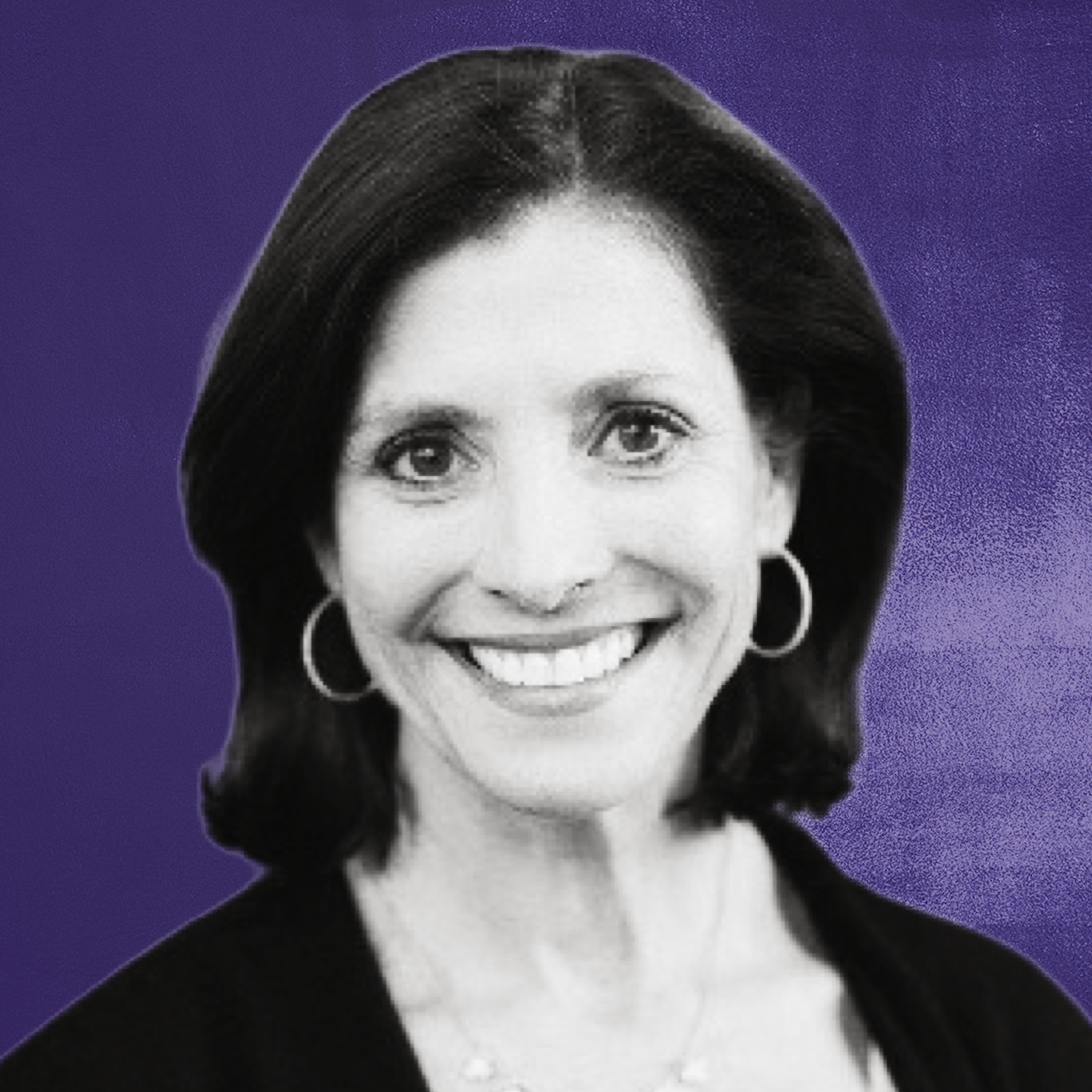 Elizabeth Boggs Davidsen
Vice President of the Office of Development Policy
International Development Finance Corporation
Elizabeth Boggs Davidsen is DFC's Vice President of the Office of Development Policy. In this role she is responsible for ensuring that DFC's portfolio and projects have measurable development impact, respect human rights, and are environmentally and socially sustainable.
Prior to joining DFC, Ms. Boggs Davidsen created, launched, and directed the strategy and start-up of SDG Impact, a global executive initiative of the United Nations Development Programme (UNDP) focused on eliminating barriers and driving more integrity for sustainable investment at scale. She positioned UNDP to be the global standards setter for SDG-enabling investment by helping investors set, measure, report, and disclose their contributions to the UN Sustainable Development Goals.
For the majority of her career, Ms. Boggs Davidsen held leadership roles at the Inter-American Development Bank (IDB). She was the Manager of the Knowledge Economy of the largest fund administered by IDB, the Multilateral Investment Fund (MIF). As Chief of the Impact Investing portfolio, she directed annual investments and grants. Ms. Boggs Davidsen was the lead architect and Principal Investment Officer for the Opportunities for the Majority Office, the first dedicated office within a development finance institution in financing inclusive business models using market-based principles. She was also a Policy Adviser to the Executive Vice President on operational, policy, and programmatic issues of IDB activity with social sectors and the environment.
Ms. Boggs Davidsen earned an MS in Foreign Service from Georgetown University's Edmund Walsh School of Foreign Service, a MA in Spanish from Middlebury College in Madrid, and a BA in Political Science and Spanish from Middlebury College in Vermont.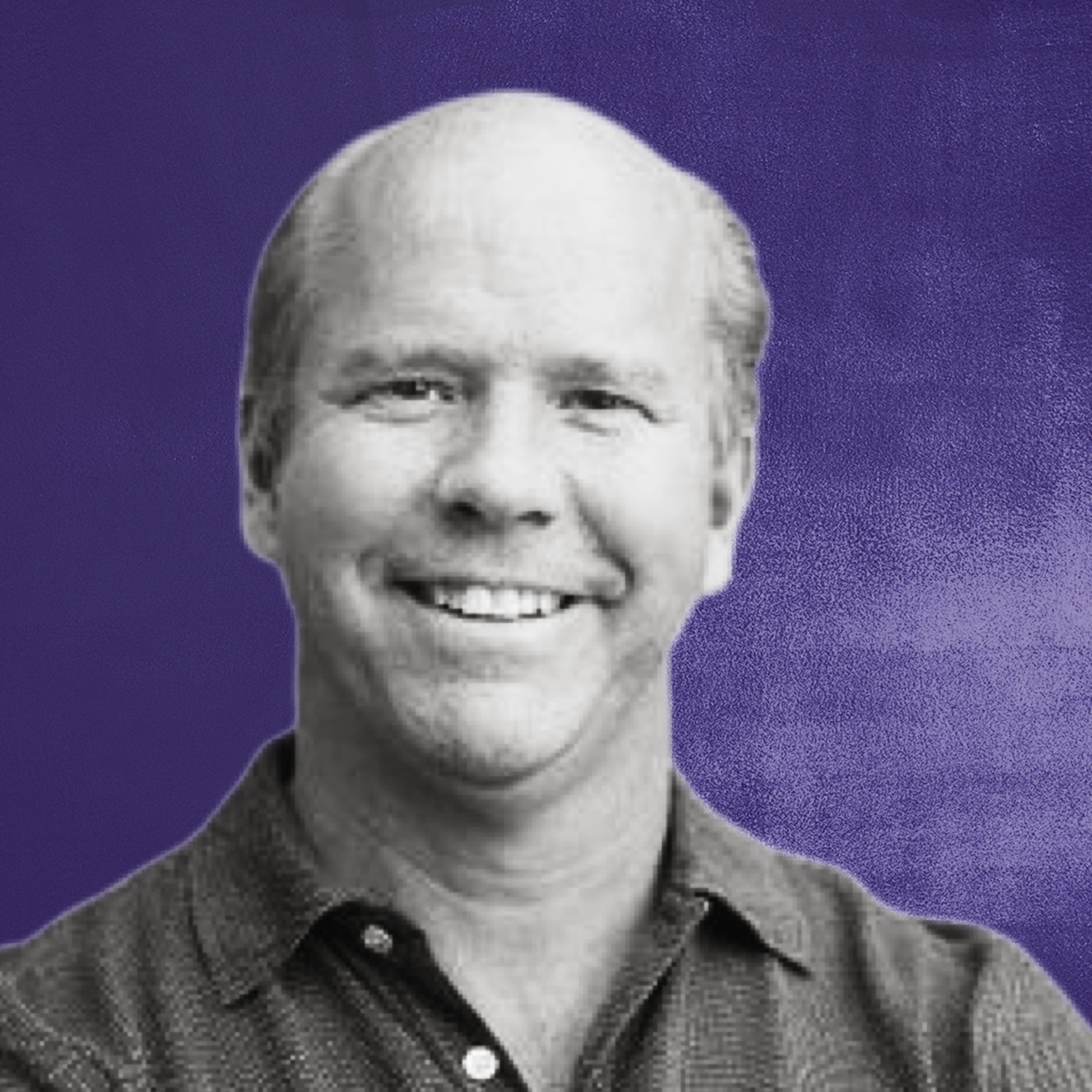 John Delaney
Executive Chairman
Forbright Bank
John Delaney is an entrepreneur, business leader, and public servant. He is the Founder, Chairman, and CEO of Forbright Inc. and Executive Chairman of Forbright Bank. In 2017 John was named one of the World's 50 Greatest Leaders by Fortune Magazine.
John served six years in the U.S. Congress and earned praise for his bi-partisan approach to economic, foreign, and climate policy. While in Congress he was on the Financial Services and Joint Economic Committees and co-founded the Artificial Intelligence and Climate Solutions Caucuses. He was the co-president of his freshman class of 85 new members in the U.S. House of Representatives and in 2019 he stepped down from Congress to pursue an unsuccessful run for the Democratic nomination for President of the United States.
Before Congress and by the age of 40, John had founded and led two New York Stock Exchange-listed companies. In 1993, John founded HealthCare Financial Partners Inc., which provided loans to small to mid-sized healthcare service companies. In 2000, he founded CapitalSource Inc., which provided loans to a wide range of mid-sized businesses. John served as Chairman and CEO of CapitalSource until his decision to pursue public office. All told, Delaney's companies created thousands of jobs and made over $30 Billion of loans to over 5,000 companies.
John is a member of the Board of Directors of the Bipartisan Policy Center and Citizens Climate Education. He is a past member of the Board of Georgetown University, the Potomac School, and St. Patrick's Episcopal Day School. Delaney is a member of YPO, was named Ernst & Young's Entrepreneur of the Year, received the Bank Enterprise Award from the Obama Administration for lending to disadvantaged communities, and the Legislator of the Year Award by Citizens Climate Education,
John received his undergraduate degree from Columbia University and his law degree from Georgetown Law Center. He and his wife April McClain Delaney have four daughters.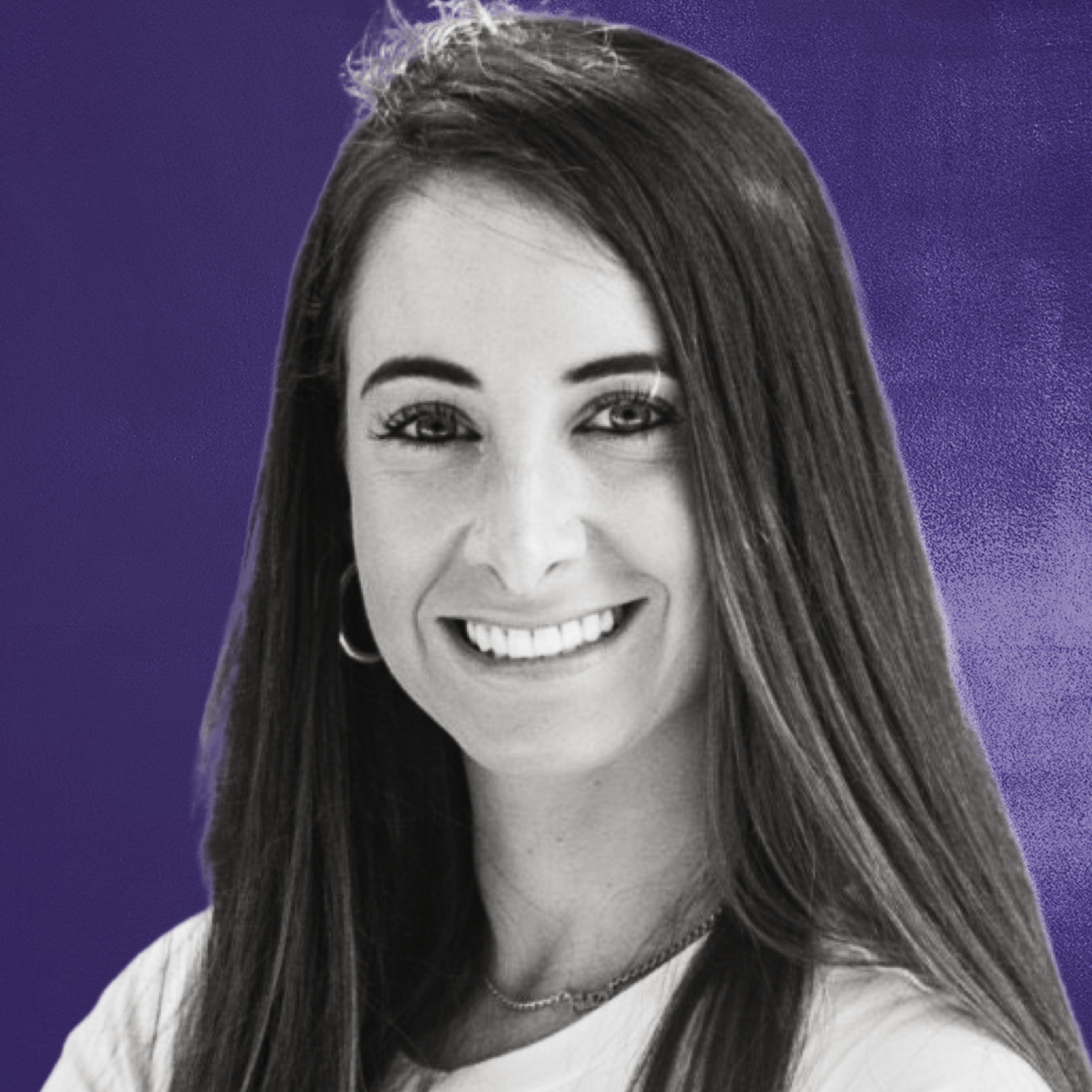 Stacy Feinman
Co-Founder
The Tropical Agency
Stacy Feinman is co-founder of The Tropical Agency, a firm that specializes in media relations and sustainability. She previously worked in marketing roles for L'Oréal, a leading fragrance company, and a celebrity jewelry line, as well as a Miami-based public relations firm. Her clients have included numerous sustainable brands with a focus on CPG including Oats Overnight, Moku Vegan Jerky, Herbicide Free Campus, and Therapy Clean. The Tropical Agency's mission is to help brands share their stories with the world while also making an impact to better the environment. She is based in Key Biscayne, Florida.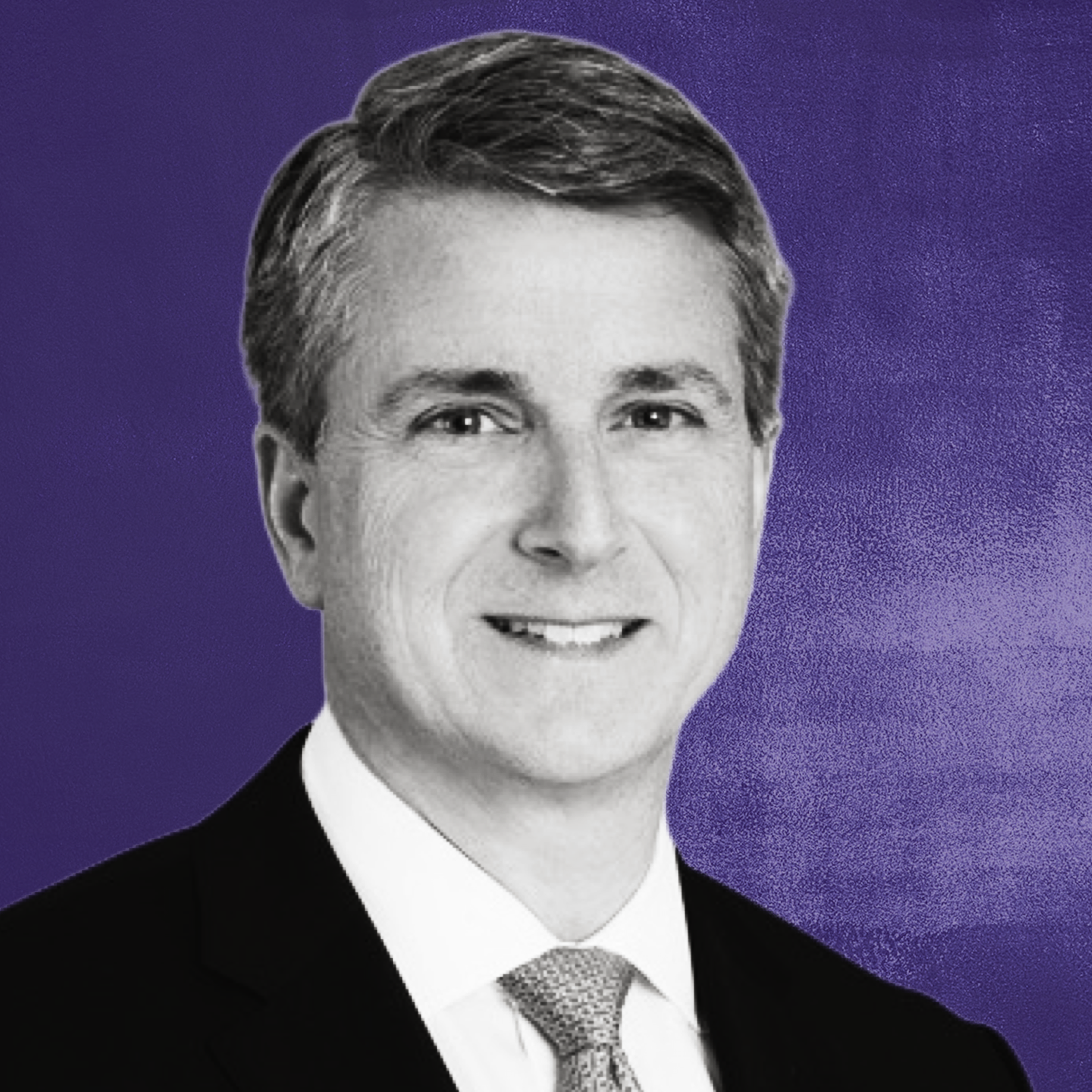 Dan Feldman
Partner
Covington
Drawing on his prior positions in government service spanning multiple Administrations, former Ambassador Dan Feldman's practice focuses on environmental, social, and governance (ESG) counseling, business, and human rights (BHR), global public policy, as well as broader international regulatory compliance. He is a member of the firm's Global Problem Solving initiative.
As Chief of Staff and Counselor to Secretary John Kerry when he was appointed the first Special Presidential Envoy for Climate (SPEC) by President Biden, Dan helped drive the U.S. government's international climate agenda, coordinating high-level interagency policy-making, engaging with corporate stakeholders, and contributing to key bilateral and multilateral climate discussions, including last year's Leaders' Summit on Climate and the landmark UN Conference of Parties (COP26) in Glasgow.
Previously, Dan served as deputy and then U.S. Special Representative for Afghanistan and Pakistan at the U.S. Department of State in the Obama Administration, as Director of Multilateral and Humanitarian Affairs at the National Security Council in the Clinton Administration, and as Counsel and Communications Adviser to the U.S. Senate Homeland Security and Governmental Affairs Committee. He also has served as a senior foreign policy and national security advisor to a number of Democratic presidential and Congressional campaigns.
Dan has extensive experience counseling multinational corporations on mitigating risk and maximizing opportunities in the development and implementation of their ESG and sustainability strategies, with a particular background in advising on BHR matters. He was one of the first attorneys in the U.S. to develop a practice in corporate social responsibility and has been cited by Chambers for his BHR expertise. He assists clients in strategizing their engagements with a range of key stakeholders, including Members of Congress, executive branch officials, foreign government officials and Embassy representatives, multilateral institutions, trade and industry associations, non-governmental organizations, opinion leaders, and journalists.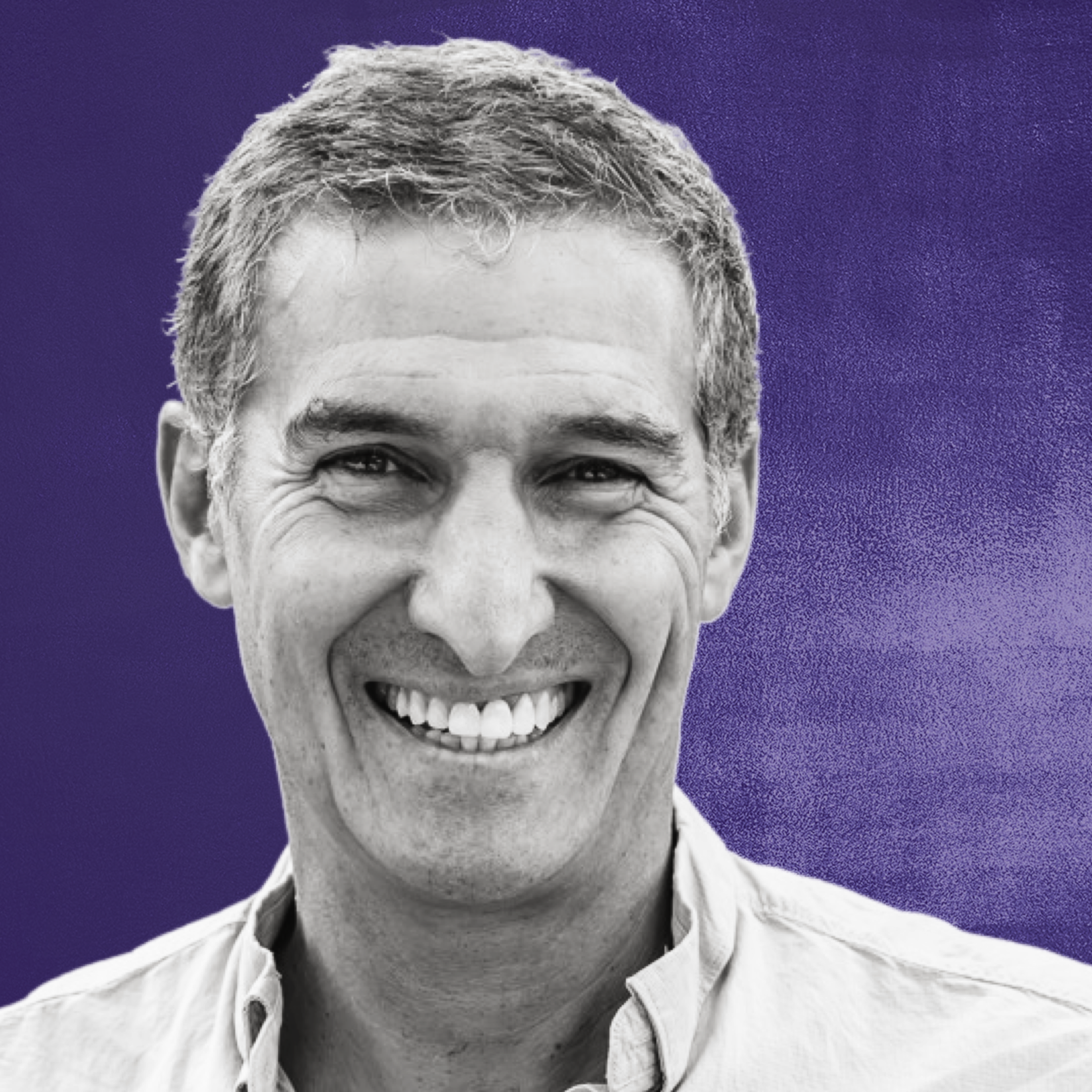 Seth Goldman
Co-Founder and Chief Change Agent
Eat the Change
Seth Goldman is Co-Founder and Chief Change Agent of Eat the Change®, a planet-friendly snack brand that helps people 'Snack to the Future™'. Eat the Change® recently launched Just Ice Tea, a line of organic bottled tea to go along with the company's mushroom jerky and carrot snacks. Seth is also the Co-founder of PLNT Burger, Honest Tea, and Chair of the board of Beyond Meat.
Seth has been widely recognized for his entrepreneurial success and has achieved awards such as the Partnership of Healthier America's CEO of the Year and Beverage Industry Magazine's Executive of the Year. He and his wife have also launched ETC Impact, which will donate $1.25 million over three years into non-profit organizations that educate and inspire consumers to make climate-conscious choices with their diet. Seth is a graduate of Harvard College and the Yale School of Management and is a Henry Crown Fellow of the Aspen Institute.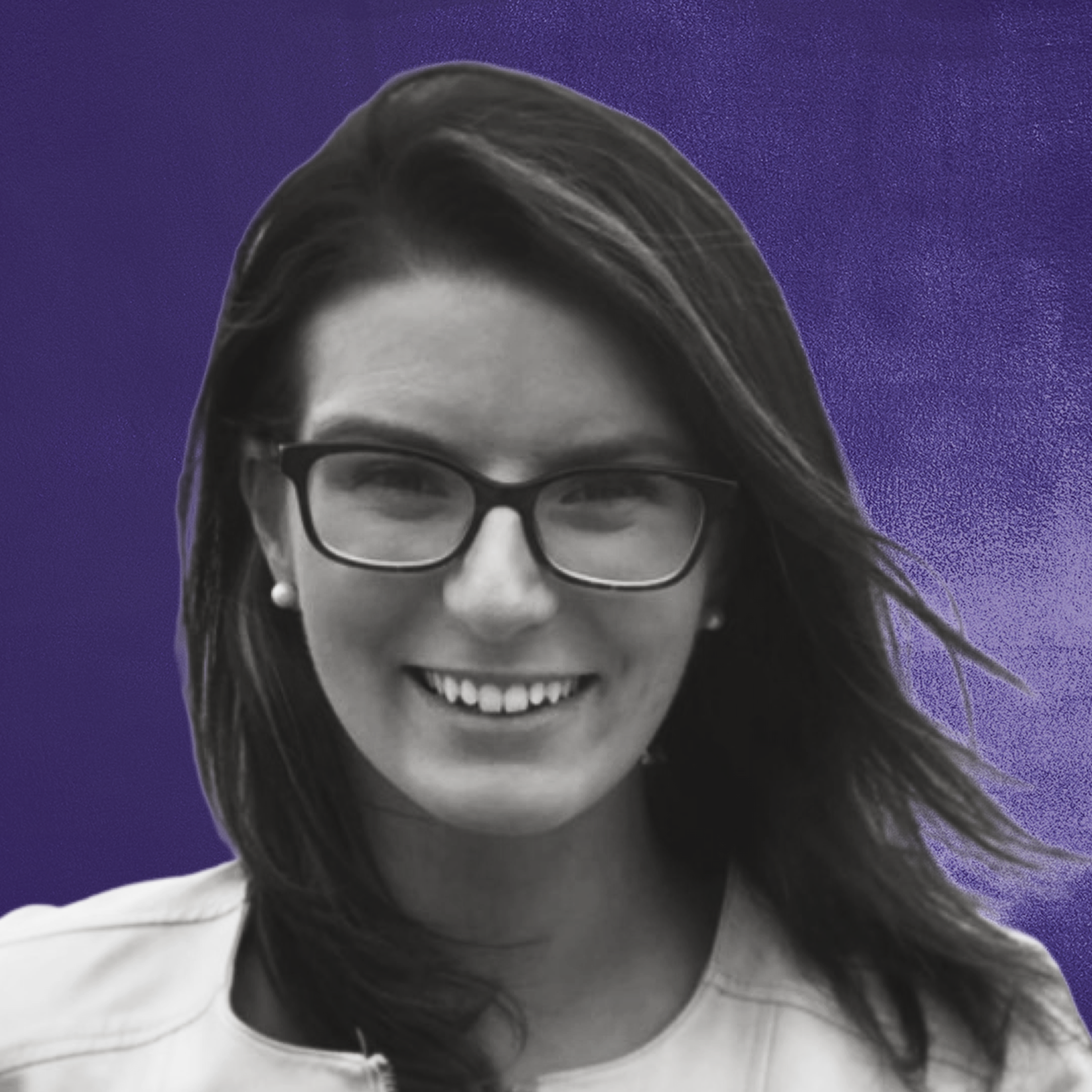 Una Hrnjak
Head of Sustainability Strategy & Programs
Starbucks
Una Hrnjak currently serves as Starbuck's Head of Sustainability Strategy & Programs supporting the company's efforts across climate, water, and waste. She is a  refugee from Bosnia and Herzegovina, whose deep commitment to sustainability permeates her work, both personally and professionally. Prior to her current role, she was Deputy Chief of the Party of the Gap Inc. and USAID Women + Water Alliance. She said of the opportunity, "My life came full circle when Gap Inc. launched a public-private-partnership with USAID in India focused on communities touched by the apparel industry - particularly female cotton farmers with a commitment to help improve their access to safe and clean drinking water, while also supporting climate-smart agriculture practices. Working on this program was one of the highlights of my career seeing women come together to advocate for what they need to build resilient and thriving communities."  
At Starbucks, Una works with teams across the business to reduce the company's GHG emissions, promote water stewardship and resilience and advance a circular economy to create a more sustainable and equitable future for all. At Gap Inc., she advised the company on setting its 2020 sustainability goals and led the creation of the sustainability strategy at Banana Republic. Una was responsible for supporting the global implementation of programs reducing environmental impact and advancing human rights and worker well-being in Gap Inc.'s supply chain. Prior to her work at Gap Inc., Una was a management consultant supporting Fortune 500 companies and international development organizations with meeting critical transformational initiatives.   
Una has been profiled by the World Wildlife Fund as a rising leader to watch in Sustainability. She was named one of GreenBiz's 30 Under 30 in 2018. Outside of work, Una is an advisor to agroforestry company Forested Foods,  Peace by Piece International, and a volunteer with the Jericho Foundation. She is a proud alumna of AU SIS for her MA degree.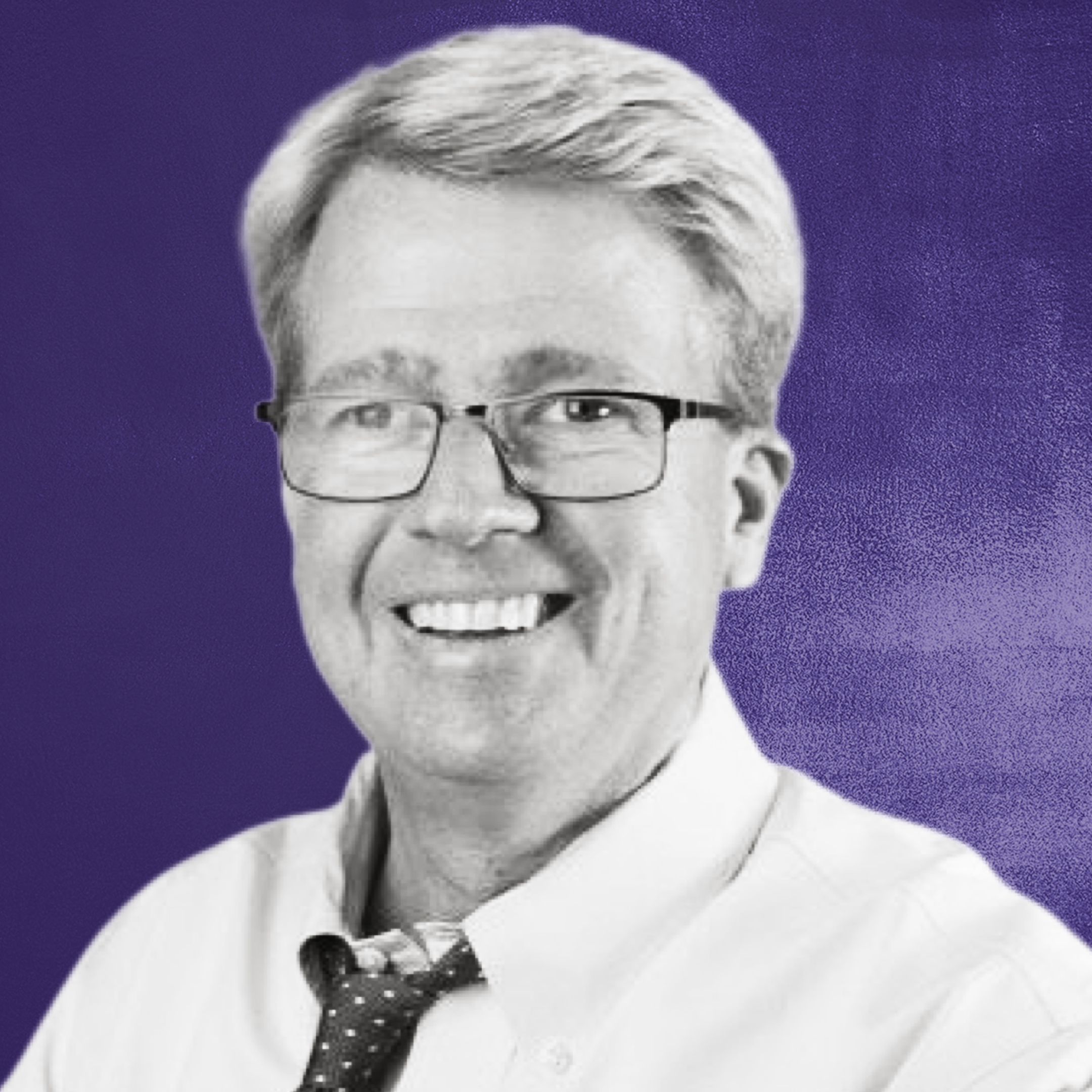 Brian F. Keane
President
SmartPower
Brian F. Keane is an environment and executive leader, strategic private equity advisor, acclaimed author, and engaging public speaker with extensive experience in grassroots and digital organizing. He is an unrivaled expert in clean energy and energy efficiency marketing. Since 2002 Brian F. Keane has served as the founder and President of SmartPower, a Washington, DC-based renewable energy and energy efficiency outreach and marketing organization.
In 2016 Keane co-founded and was named CEO of WeeGreen (www.wee.green), a for-profit online platform that helps sell solar faster, easier, and cheaper. Keane is also a Strategic Advisor to Pegasus CapitalAdvisors, a leading global private markets impact investment manager. Pegasus Capital is accredited by the Green Climate Fund and is dedicated to fostering sustainable growth while providing attractive returns to investors.
He is the author of the highly acclaimed book, Green Is Good: Save Money, Make Money, and Help Your Community Profit from Clean Energy (Lyons Press, 2012). Keane is a former Presidential Campaign advisor to the late US Senator Paul Tsongas (D-MA). He has extensive Capitol Hill experience, having served as a Legislative Assistant to Congressman Les Aspin (D-WI) and as an aide to Congressman Joe Moakley (D-Massachusetts). In 2017, The John Merck Fund, one of the leading environmental foundations in the US, awarded Keane its highest honor, the "Frank Hatch Award for Enlightened Public Service". SmartPower and Keane have been recognized with numerous awards, including a 2016 and 2010 Clean Air Excellence Award from the Environmental Protection Agency, the coveted Green Power Pilot Award presented by the EPA and the US Department of Energy, four Gold Awards from the Service Industry Advertising Awards (SIAA), and the Connecticut Department of Environmental Protection's Green Circle Award. And for the past two years, The Wealth & Money Management Awards named SmartPower "The Best Non-Profit Marketing Firm in the US".
Brian F. Keane graduated from The American University in Washington, DC, where he earned a Bachelor of Arts in Broadcast Journalism and Political Science. Keane is a past president of the American University Alumni Association and in 2011 was the recipient of the American University "American Eagle Award". In 2022 he was awarded a certificate in Sustainable Investing from Harvard Business School Online. Keane serves as the chairman of the Board of Directors of the Vermont-based Clean Energy Group and is a recognized "Business Leader Partner" at the Yale Center for Business and the Environment. Keane serves as Co-Chair of the ESG Pillar of Denton's Law Firm's Global Smart Cities & Connected Communities Think Tank. In 2000 BrianF.Keane was Honorably Discharged from the United States Navy Reserve.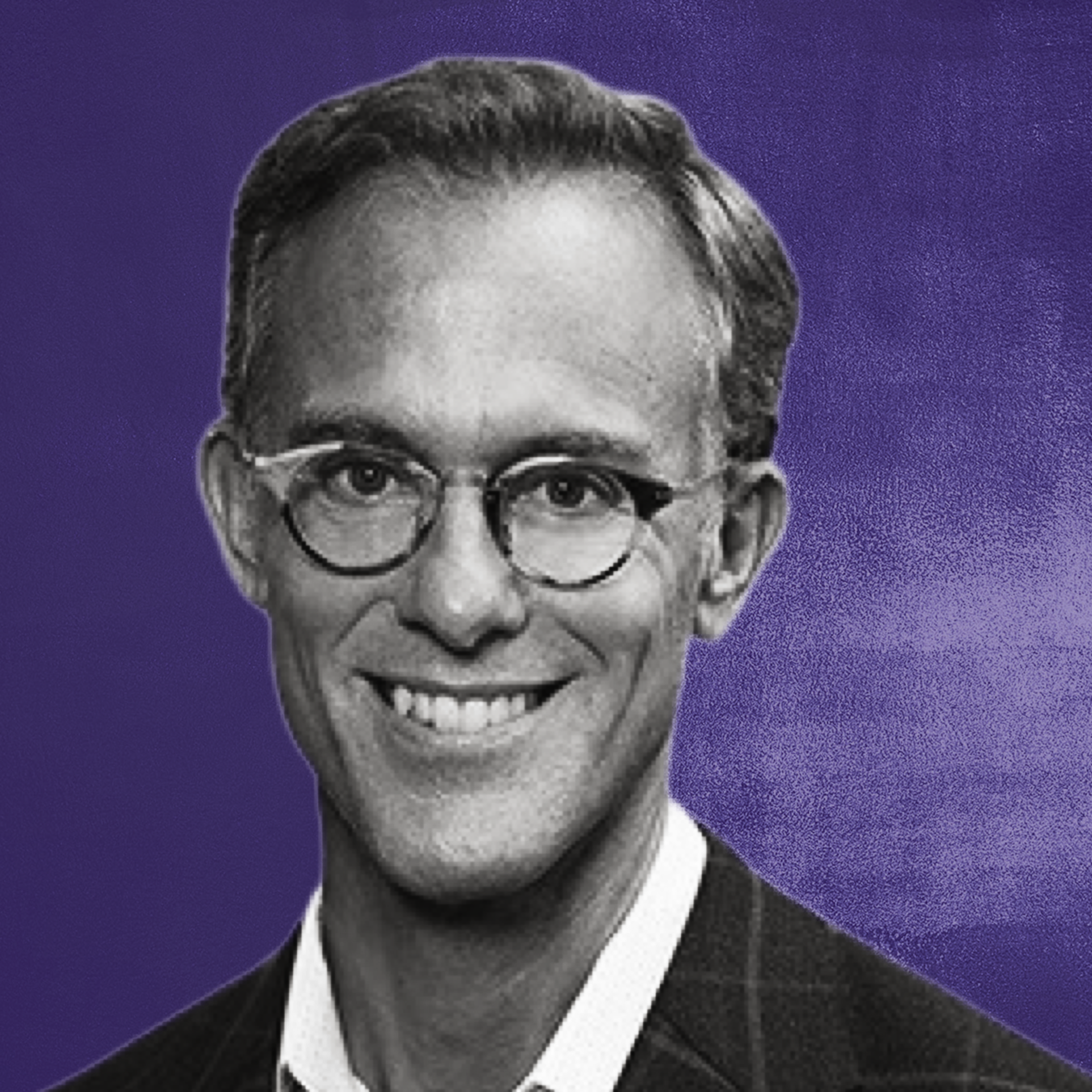 Demetrios Marantis
Global Head of Corporate Responsibility
JP Morgan Chase & Co
Demetrios Marantis joined JPMorgan Chase in September 2021 and oversees the firm's Global Corporate Responsibility department which advances an inclusive economy and ensures strong, durable financial systems around the world.
Marantis joined JPMorgan Chase from Visa, where he served as Senior Vice President of Global Government Engagement from 2015 to 2021 leading their global public policy and government relations team. He led the creation of the Visa Economic Empowerment Institute and played a leading role in the Visa Foundation's $200 million commitment to empower the post-COVID economic recovery of women-owned small and micro businesses. Before Visa, Marantis led Square's global policy, government, and regulatory affairs.
In the public sector, Marantis served as Acting United States Trade Representative and Deputy United States Trade Representative. Nominated for the position by President Barack Obama, he was responsible for U.S. trade policy throughout Asia and Africa, led negotiations for the Trans-Pacific Partnership, and negotiated the first regional trade agreement to reduce trade barriers on environmental goods. He also was Chief International Trade Counsel for the Senate Finance Committee.
Marantis holds a J.D. from Harvard Law School and an A.B. in Public and International Affairs from Princeton University. He lives in Washington, D.C. with his husband.
Ben Meng
Executive Vice President, Chairman of Asia Pacific, and the Executive Sponsor of Sustainability
Franklin Templeton
Ben Meng is the executive vice president, chairman of Asia Pacific, head of Global Private Equity, and the executive sponsor of Sustainability for Franklin Templeton. Dr. Meng is responsible for expanding the firm's investment offerings and client reach in the Asia Pacific region, with a particular focus on leading the private equity, venture capital, and other alternative asset investment capabilities.
He leads Franklin Templeton's China business, including the firm's joint ventures and Wholly Foreign Owned Enterprise. Additionally, Dr. Meng leads the Franklin Templeton Global Private Equity group and supports efforts to expand the reach of the firm's tailored solutions for the firm's institutional clients globally. Dr. Meng reports to the CEO and is a member of Franklin Templeton's Executive Committee, a small group of the company's top leaders responsible for shaping the firm's overall strategy.
Dr. Meng has more than two decades of experience working in the global finance industry across three continents, including extensive experience in the Asia Pacific, as well as a strong track record for delivering results across a broad range of asset classes. He has served in top investment roles at two of the largest asset owners in the world. Previously, Dr. Meng was Chief Investment Officer for the California Public Employees Retirement System (CalPERS) and Deputy Chief Investment Officer at the State Administration of Foreign Exchange (SAFE). Most recently, he served as Director of Eight Sequoias LLC, an independent firm providing consulting services to the financial industry. He is currently a member of the ESG Advisory Council of Novata, a company that empowers the collection, analysis, benchmarking, and reporting of ESG data in private markets, as well as the Customer Advisory Council of PortageBay, an AI ESG solution that provides evidence-based sustainability analytics.
Dr. Meng holds a Master of Financial Engineering degree from the Haas School of Business at the University of California at Berkeley and a Ph.D. in Civil and Environmental Engineering from the University of California at Davis. He serves on the editorial board of the Journal of Investment Management and frequently teaches at top business schools globally such as the Haas School of Business, where he received the 2014 Cheit Award of Excellence in Teaching. He is the Citi Visiting Chair in International Business at the Schwarzman College. He is a member of the Council on Foreign Relations and the Committee of 100.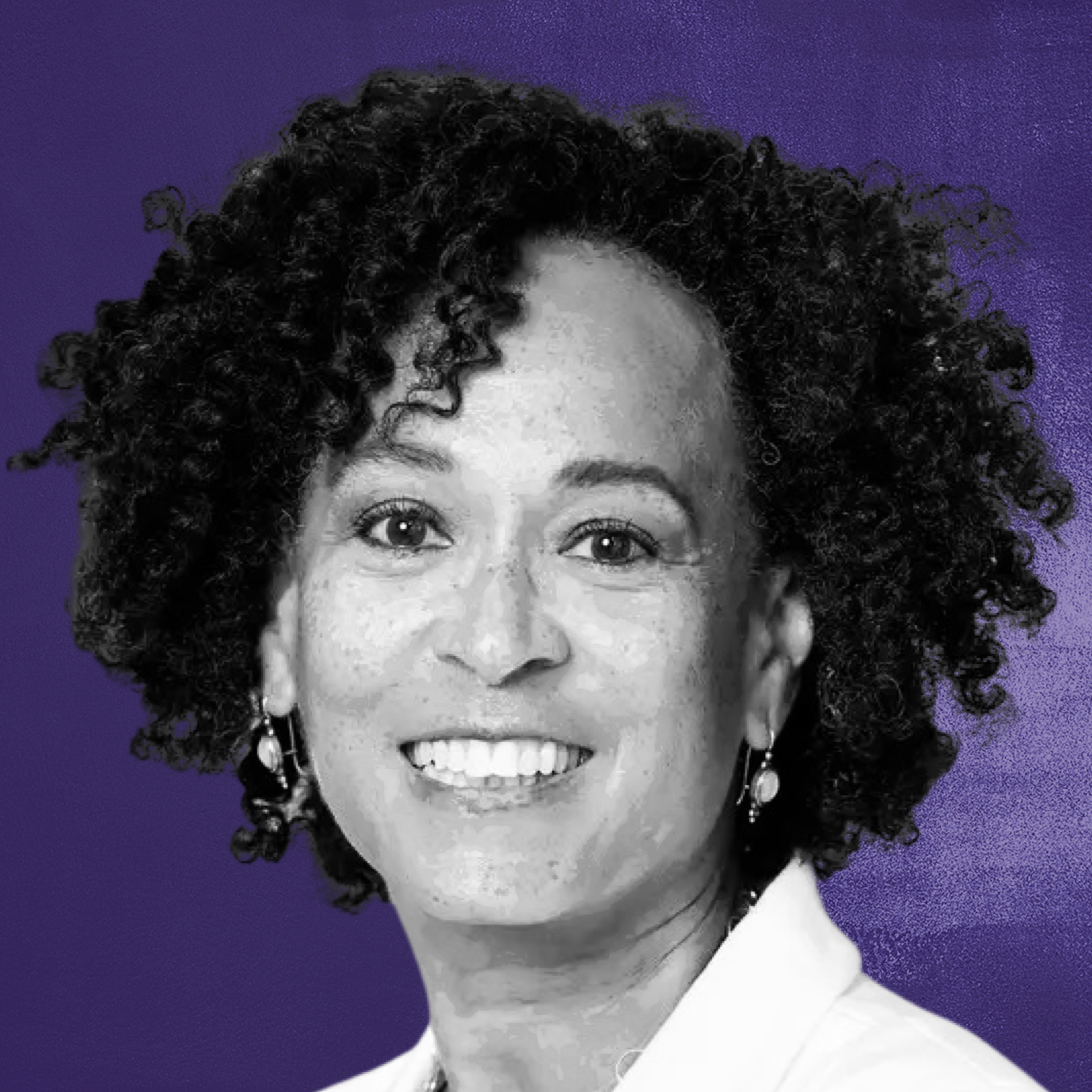 Marcene Mitchell
Senior Vice President, Climate Change
World Wildlife Fund
Marcene Mitchell is the Senior Vice President of Climate Change at WWF. Marcene is advancing our important climate agenda in the US and globally and building greater synergies across our climate change mitigation and resilience initiatives—with a particular focus on nature-based climate solutions. Marcene's role is crosscutting at WWF because addressing the climate crisis cuts across all aspects of our work.
Marcene previously served as the Global Head of Climate Strategy and Business Development at the International Finance Corporation (IFC), the private sector arm of the World Bank. In this role at IFC and in previous positions, Ms. Mitchell's expertise has been in creating new markets for businesses to invest in low-carbon technologies and infrastructure. She's pioneered work at IFC in resource efficiency for the built environment and established new market transformation programs for developing countries in distributed solar generation, offshore wind, and waste and water management.
In addition to her work internationally, Marcene has been part of Green Bank initiatives in the United States which scale climate finance by leveraging public sector funds with private investment. She is currently the Vice-Chairman of the Board of the Montgomery County Green Bank which brings renewable energy and energy efficiency to small businesses and moderate- and low-income households in Maryland.
Marcene holds a degree in International Relations from Brown University and an MBA in Finance from Stanford University Graduate School of Business.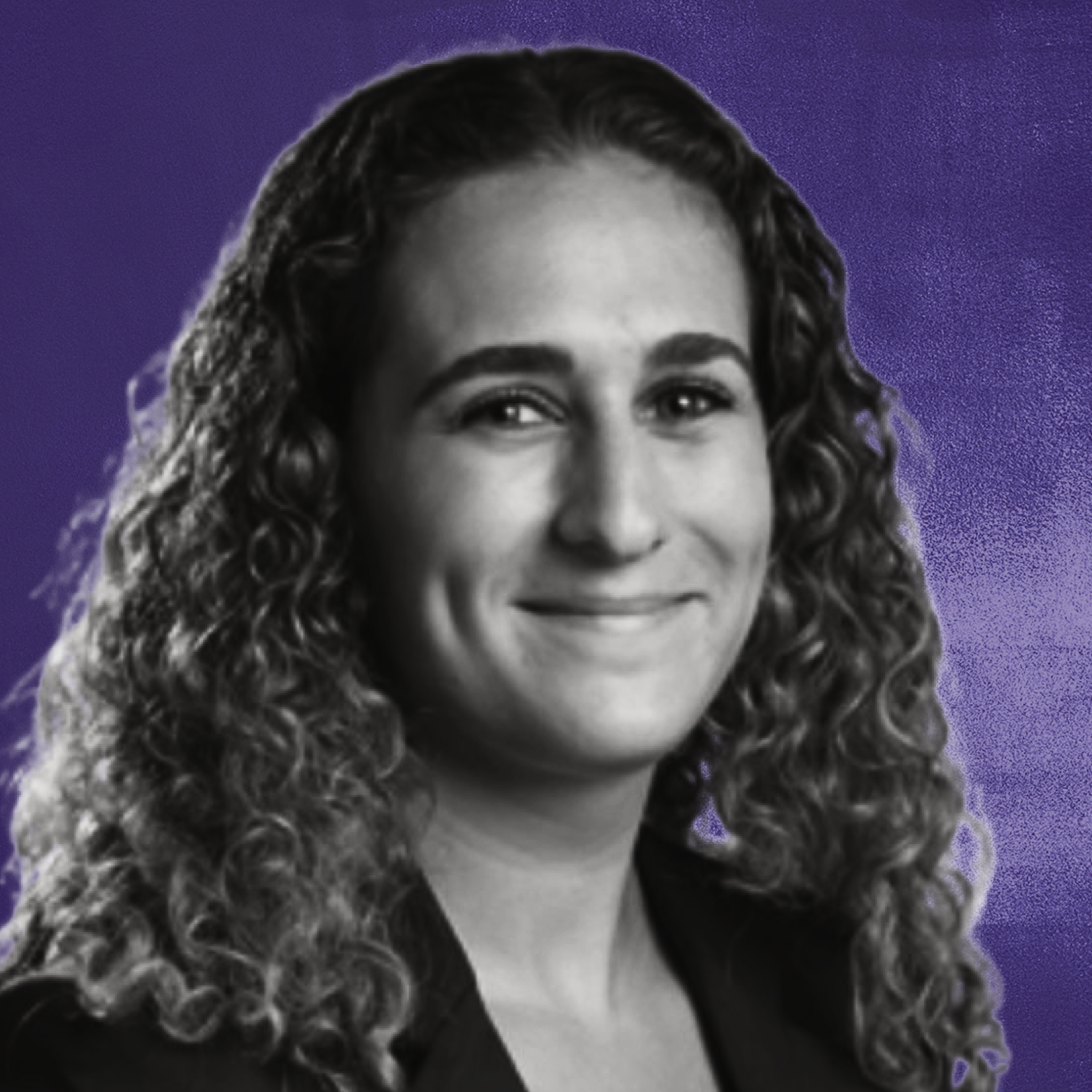 Emmanuelle Palikuca
Managing Director, Head of Sustainability Advisory
Alliance Advisors
Emmanuelle is the Managing Director, and Head of Sustainability Advisory at Alliance Advisors. Highly experienced at the intersection of sustainability and capital markets, Emmanuelle joined Alliance to lead the growth of the firm's ESG solutions. Emmanuelle is a senior ESG leader with a track record of partnering with executive leadership and boards of global companies to successfully develop and execute on ESG disclosure, strategies, and performance goals. She has engaged with corporate issuers across sectors on ESG materiality, ratings, and global framework alignment.
Prior to joining Alliance, Emmanuelle led a team of specialized advisors on the Sustainability Advisory team at ISS Corporate Solutions (ICS) that supported corporate issuers to develop their ESG strategies and manage evolving investor expectations. Emmanuelle has also worked closely with institutional investors to advance ESG engagements through previous roles on the climate team at the Interfaith Center on Corporate Responsibility (ICCR) and on the carbon asset risk team at Ceres.
Emmanuelle is a SASB FSA credential holder and earned both a bachelor's in business administration and a master's in sustainability management from American University's Kogod School of Business. While attending American, she served as the program assistant for the sustainability management program and spent four years as a peer consultant for Kogod's Center for Business Communications (now the Center for Professionalism and Communications).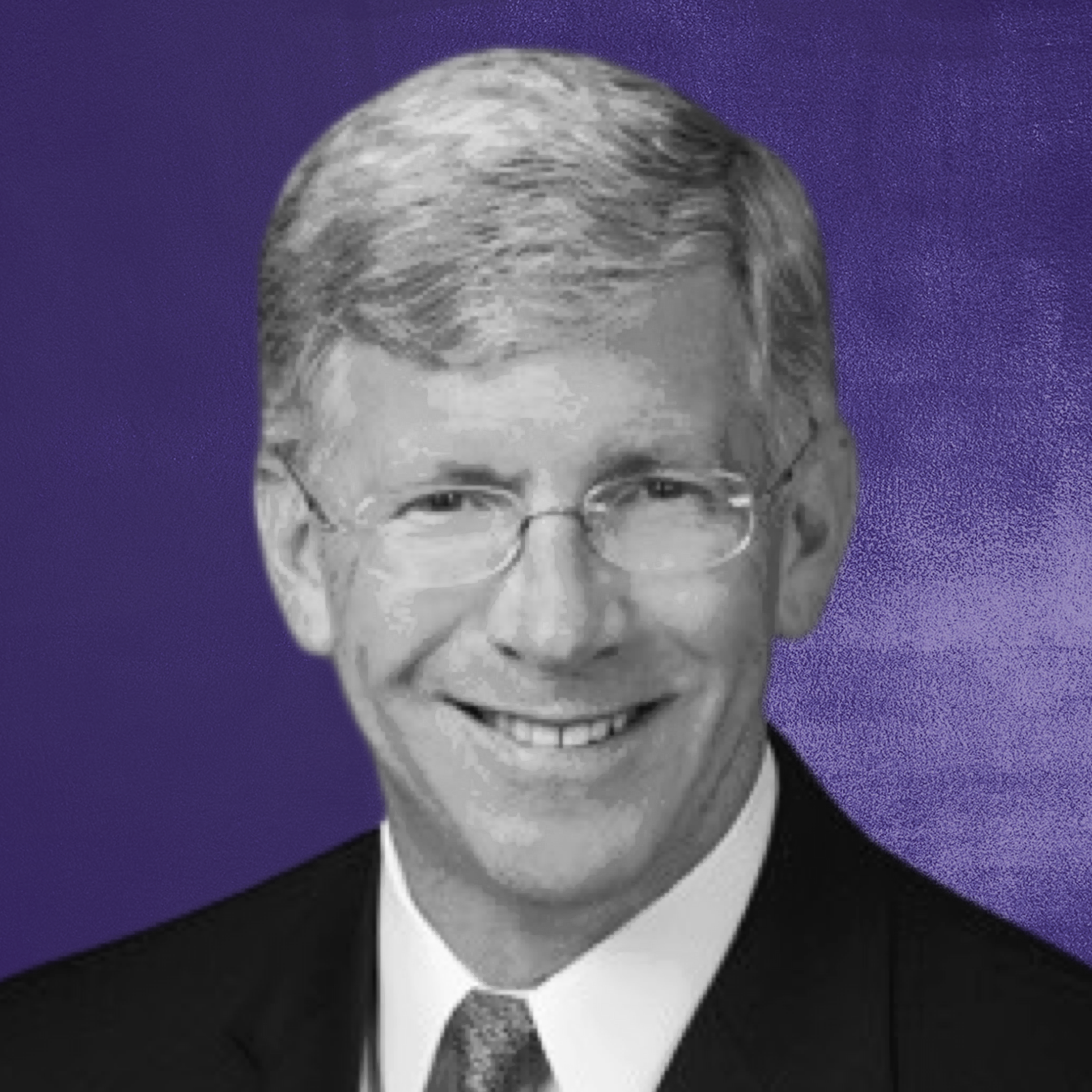 Daniel B. Poneman
President and Chief Executive Officer
Centrus Energy Corp.
Daniel B. Poneman is president and chief executive officer of Centrus Energy Corp. He also serves on the company's board of directors.
From 2009 to 2014, Mr. Poneman was the Deputy Secretary of Energy, also serving as the chief operating officer of the U.S. Department of Energy. His responsibilities spanned the range of U.S. energy policies and programs – hydrocarbons, renewables, nuclear, and efficiency – including cybersecurity, project management, national security, and international cooperation. He was also responsible for the Department's efforts on resilience and emergency response, in cases ranging from Fukushima to Hurricane Sandy. Between April 23, 2013, and May 21, 2013, Mr. Poneman served as Acting Secretary of Energy.
Prior to assuming his responsibilities as Deputy Secretary, Mr. Poneman served as a principal of the Scowcroft Group for eight years, providing strategic advice to corporations in a variety of strategic industries. In addition, for eight years he practiced law as a partner at Hogan & Hartson and an associate at Covington & Burling, advising clients on regulatory and policy matters.
In prior tours in government, Mr. Poneman served as a White House Fellow and as Director of Defense Policy and Arms Control for the National Security Council. From 1993 through 1996 he was Special Assistant to the President and Senior Director for Nonproliferation and Export Controls at the National Security Council. His responsibilities included the development and implementation of U.S. policy in such areas as peaceful nuclear cooperation, missile technology, space-launch activities, sanctions determinations, chemical and biological arms control efforts, and conventional arms transfer policy.
Mr. Poneman has published widely on national security issues and is the author of Nuclear Power in the Developing World and Argentina: Democracy on Trial. His third book, Going Critical: The First North Korean Nuclear Crisis (coauthored with Joel Wit and Robert Gallucci), received the 2005 Douglas Dillon Award for Distinguished Writing on American Diplomacy. Mr. Poneman is a Senior Fellow at the Belfer Center for Science and International Affairs at the Harvard Kennedy School, a Distinguished Fellow at the Paulson Institute, and a member of the Council on Foreign Relations.
His fourth book, Double Jeopardy: Combating Nuclear Terror and Climate Change, was released by the MIT Press in May 2019.
Mr. Poneman received A.B. and J.D. degrees with honors from Harvard University and an M.Litt. in Politics from Oxford University.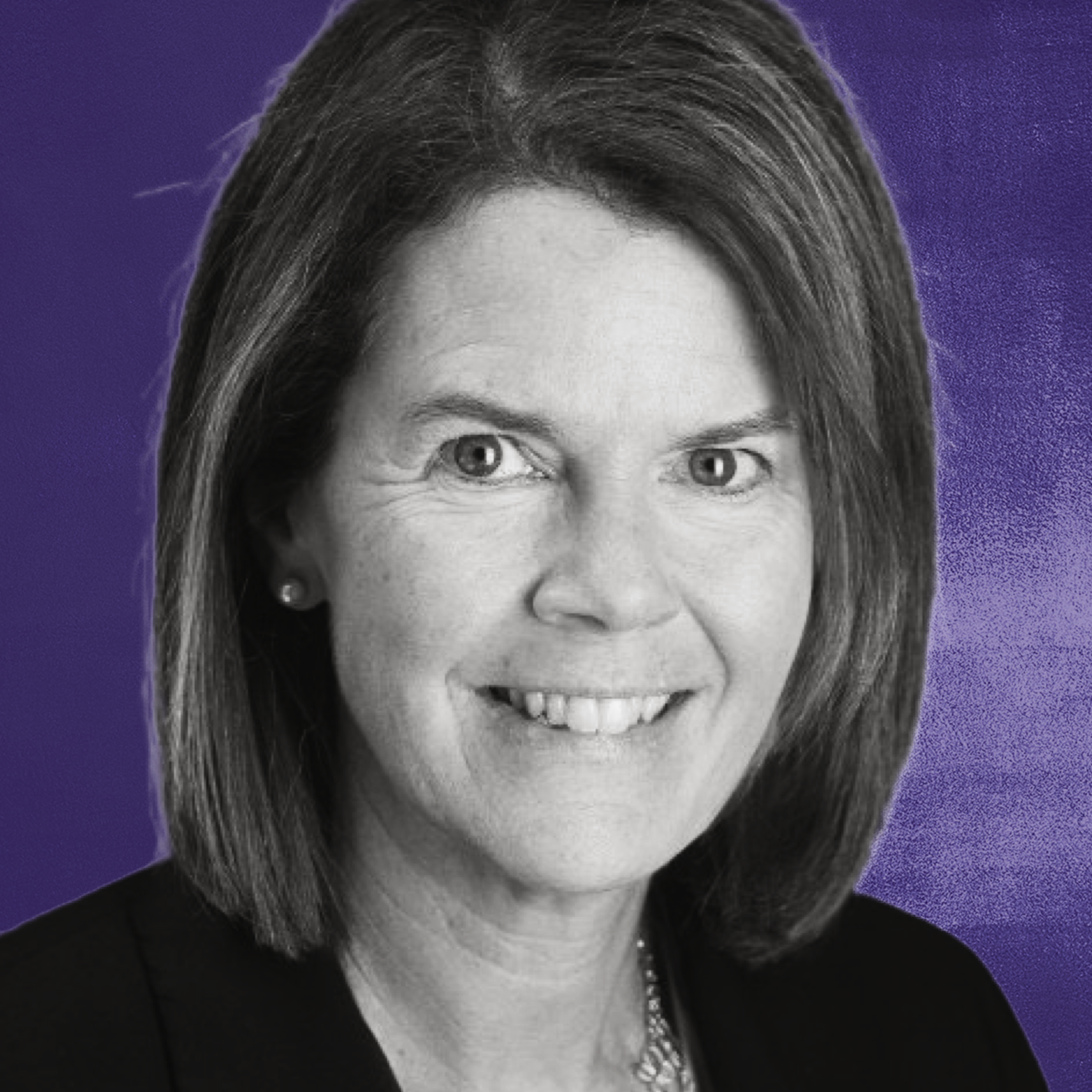 Jackie Roberts
Former Chief Sustainability Officer
The Carlyle Group
Jackie is passionate about the role of the private sector in transforming our world to a more sustainable future, particularly in the context of climate change and threats to the continued existence of nature.

As a senior advisor and Board member, Jackie brings experience from the private sector as the Chief Sustainability Officer of AppHarvest (Ticker APPH) and Managing Director & Chief Sustainability Office for The Carlyle Group (Ticker TCG), leading ESG efforts for both companies. Jackie also brings advocacy experience as a former Program Director and Senior Scientist at the Environmental Defense Fund for 17 years, academic experience as a former senior faculty fellow at Harvard Business School, and a role in government as a chemical engineer at the EPA. Jackie has worked across these sectors and in a wide range of industries to advance environmental, social, and governance (ESG) issues and sustainability strategies. Skilled in ESG Risks and Opportunities, Sustainable Business, Environmental Awareness, Clean Energy sector, Impact Investing, and Climate Mitigation and Adaptation. BS in Chemical Engineering from Yale, Yale MBA, and Masters in Environmental Studies from Yale School of Forestry.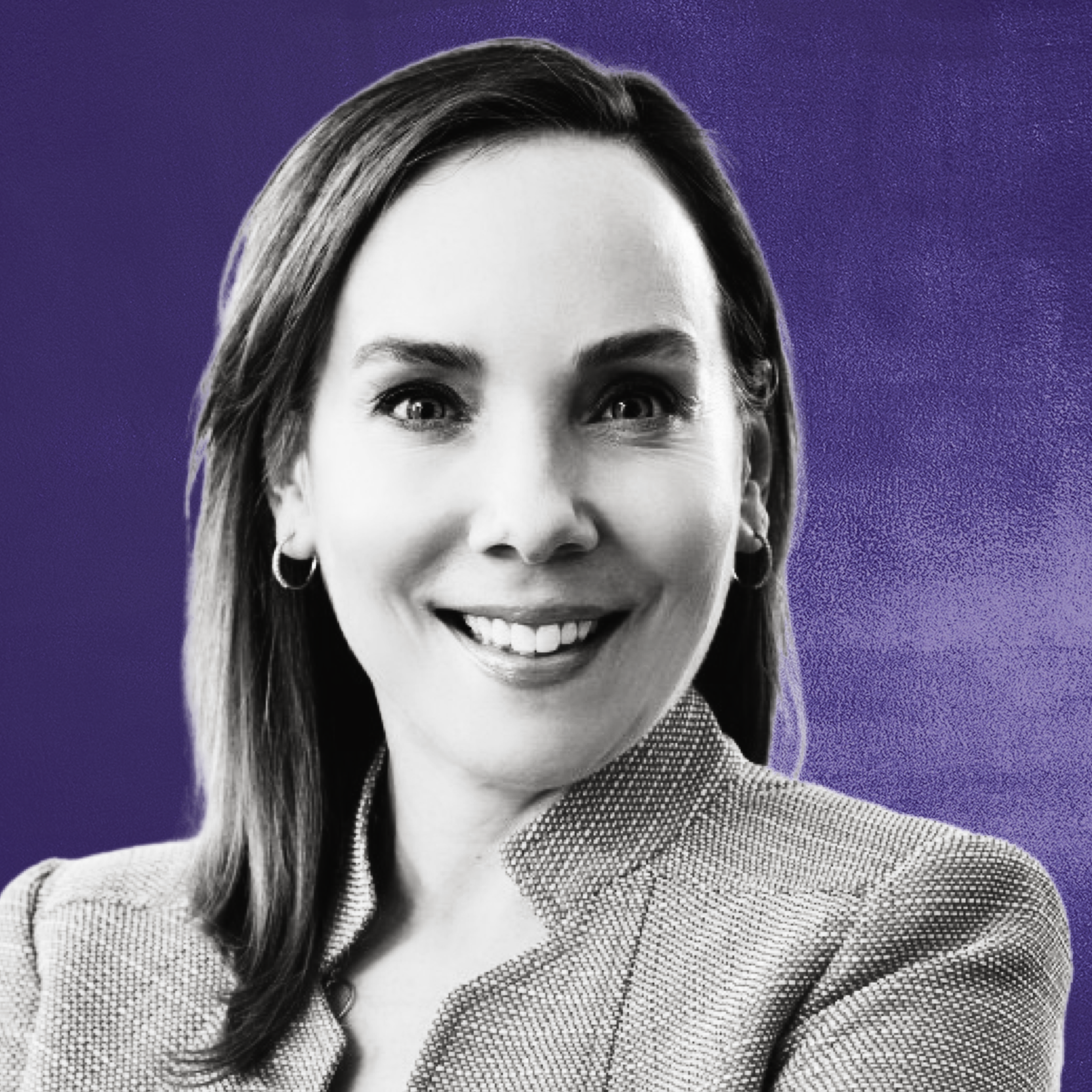 Elizabeth Seeger
Board Member
International Sustainability Standards Board
Elizabeth Seeger was appointed as a full-time member of the International Sustainability Standards Board (ISSB) in July 2022, effective November 2022.
Ms Seeger has over 20 years of experience in standard-setting, investment and working on sustainability topics. She joined the ISSB from the global investment firm KKR, where she served as Managing Director, Sustainable Investing, responsible for helping oversee the firm's consideration of sustainability matters throughout KKR's investment process and part of KKR's Global Impact team. She also oversaw KKR's public sustainability reporting efforts, including the development of SASB and TCFD-aligned reporting.
Before joining KKR in 2009, she served as a project manager in the corporate partnerships programme (now known as EDF+Business) of the Environmental Defence Fund and a consultant with the Corporate Executive Board (CEB, now known as Gartner), where she advised companies from a broad range of industries in Europe and the United States. Before CEB, Ms Seeger was an associate at the Environmental Law Institute, a non-profit organisation focused on environmental law and policy research and education.
Ms Seeger served on the SASB Standards Board as an inaugural member but began her standard-setting work when becoming a member of the SASB Standards Council in 2012.
She is a 2013 Aspen Institute First Movers Fellow and earned a BA in Environmental Studies with honours from the University of Chicago and an MBA from the Wharton School of the University of Pennsylvania.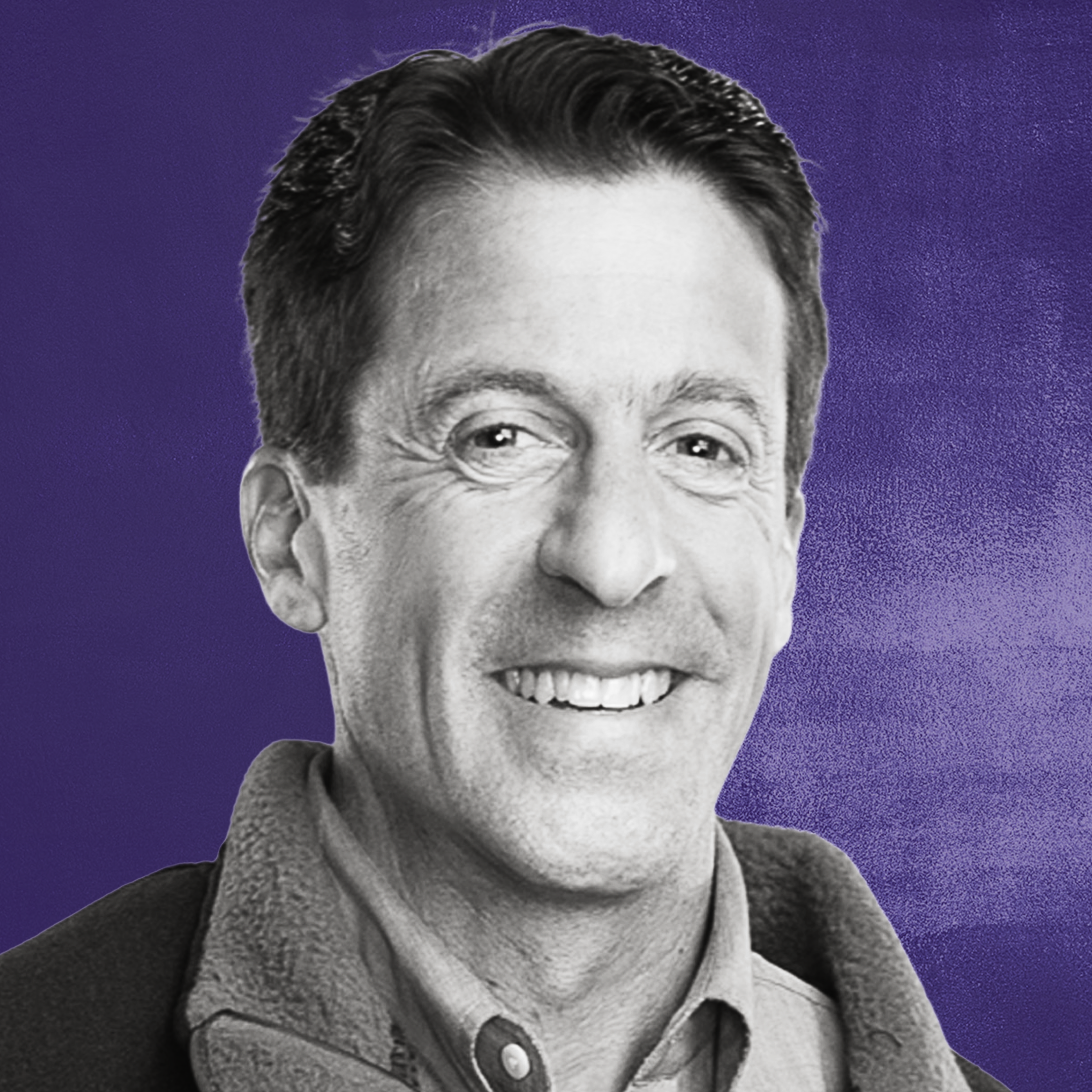 Larry Selzer
President & CEO
The Conservation Fund
Larry Selzer is president and CEO of The Conservation Fund, one of the nation's top-ranked environmental nonprofits, based in Arlington, VA. The only environmental group in the country chartered for both conservation and economic development, the Fund has protected more than 8.5 million acres since 1985.
Prior to being named president and CEO in 2001, Selzer led the Fund's efforts to integrate economic and environmental goals, including its efforts in mitigation, working forest conservation, and small business investing.
Selzer began his career at the Manomet Center for Conservation Science, conducting research on marine mammal and seabird populations on the eastern outer continental shelf. He serves as the chairman of the American Bird Conservancy and Leading Harvest and is on the board of Weyerhaeuser. He served as chairman of the Outdoor Foundation and twice served as chair of the Sustainable Forest Initiative, Inc.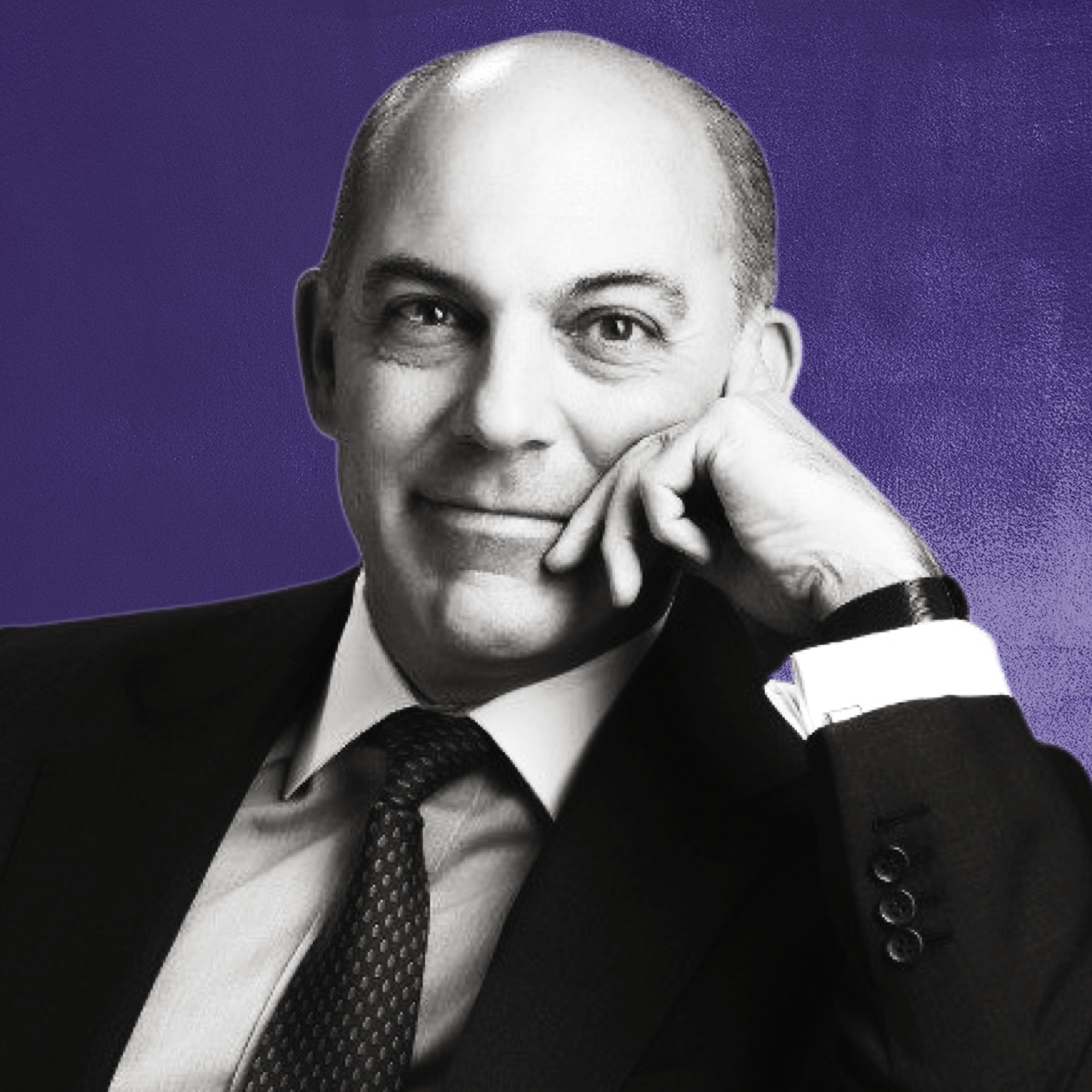 Jonathan Silver
Chair
Global Climate Council, Apollo Global Management
Mr. Silver is one of the country's leading cleantech investors and advisors. Currently, he is Chair of the Global Climate Council at Apollo Global Management, where he helps guide an effort to invest up to $100 billion in sustainability-related transactions. Earlier, he was a Senior Advisor at Guggenheim Partners, a global investment and advisory services firm, where he worked with a wide range of clean economy clients. He is on the boards of National Grid, a Global Fortune 500 energy company, and Plug Power, the largest publicly traded pure play in hydrogen. He served on the boards of several sustainability-oriented SPACs. Prior to Guggenheim, Mr. Silver was the Managing Partner of Tax Equity Advisors LLC, a large investor in solar power projects.
Mr. Silver led both the U.S. government's $40 billion clean energy investment fund and its' $20 billion advanced automotive technology fund during the Obama Administration, providing financing for numerous solar, wind, geothermal, biofuels, fossil, nuclear and advanced automotive technology projects.
Earlier, Mr. Silver served as a senior advisor to NextEra and ICF.
Mr. Silver is on the board of Resources for the Future and previously served as Chairman of the board of American Forests.
Earlier, Mr. Silver was the founder of venture capital firm Core Capital Partners and Chief Operating Officer of Tiger Management, one of the country's largest and most successful hedge funds. He began his career at McKinsey and Company.
Mr. Silver has served as a senior official in three U.S. Cabinets: Energy, Commerce, and Interior, and as an advisor to the Secretary of the Treasury.
An honors graduate of Harvard University, Mr. Silver did graduate work at the Institute of Political Studies in Paris and the Graduate Institute of International Studies in
Geneva while on Fulbright and Rotary Graduate Fellowships.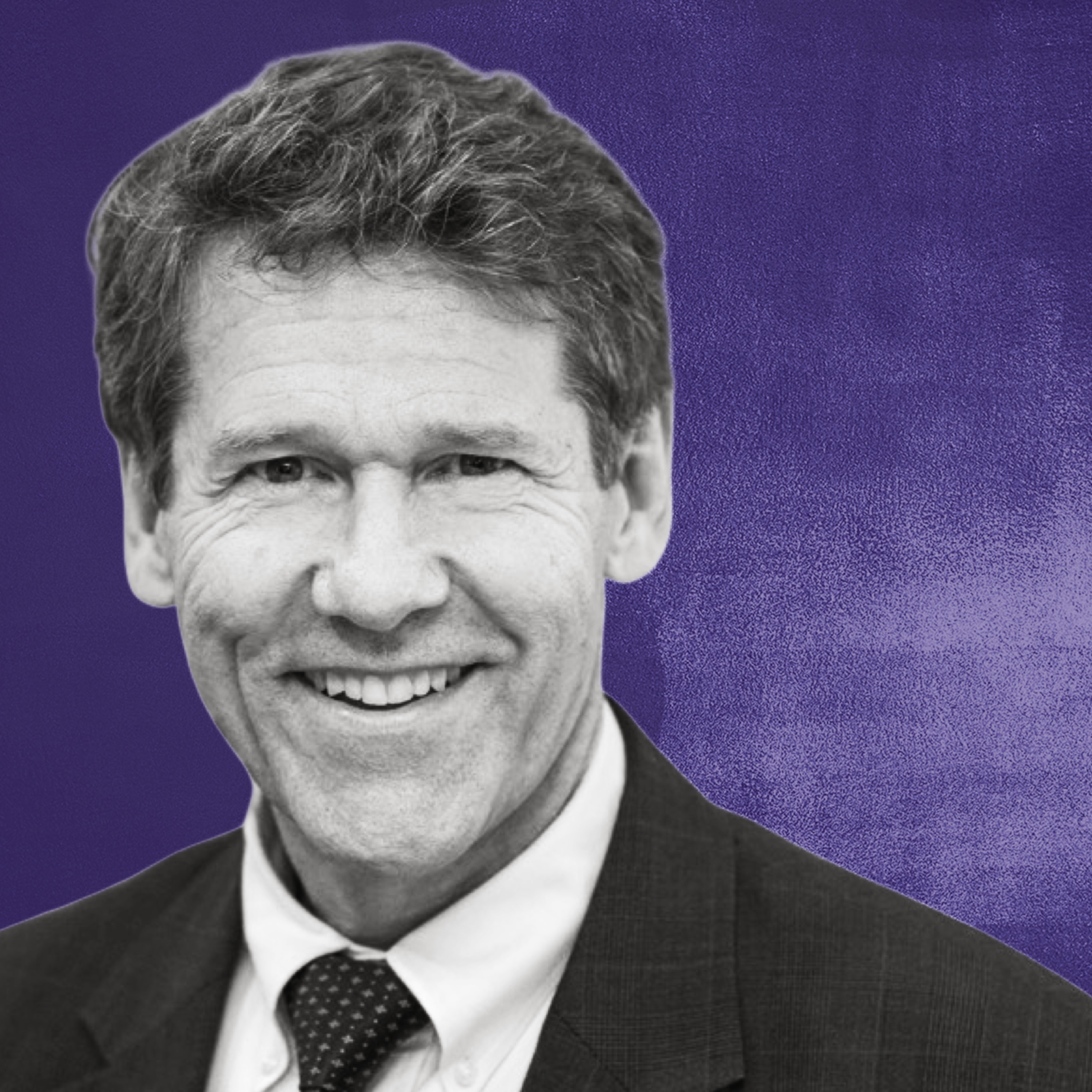 Gare Smith
Partner
Foley Hoag
Drawing on his extensive corporate and public policy experience, Gare Smith founded the firm's Global Business & Human Rights and International Strategies practice to help clients align their business practices with the U.N. Guiding Principles on Business and Human Rights. Recognized by Chambers Global as "a legendary name in the field, acknowledged for his pioneering work in Human Rights Impact Assessments," Gare advises corporations and nations on legal, political, and reputational aspects of globalization.
Gare helps clients in the banking, extractive, information and communication technology, manufacturing, private equity, and retail sectors to integrate respect for internationally recognized human/worker rights into their management practices and supply chains. In so doing, he addresses business risks in a manner that safeguards clients' brands.

He conducts Human Rights Impact Assessments and due diligence regarding the risks associated with social and environmental issues. He develops codes of conduct, compliance programs, and monitoring systems benchmarked on global best practices to promote community relations, Indigenous rights, asset security, privacy, and data security, freedom of expression, and other fundamental freedoms. He also helps clients to establish a social license to operate and resolve conflicts with stakeholders.

Gare previously served as Vice President of one of the world's most recognized clothing brands, with responsibility for the global implementation of the company's code of conduct and government relations. In the public sector, he served as Senior Foreign Policy Advisor and Counsel to Senator Edward M. Kennedy, focusing on human rights, trade, and national security issues and creating the first voluntary code of conduct for U.S. multinationals. He was appointed by the White House to serve as Principal Deputy Assistant Secretary in the U.S. State Department's Bureau of Democracy, Human Rights and Labor. His accomplishments in this role included helping to launch President Clinton's Model Business Principles, advising the apparel industry regarding the creation of a code of conduct and independent monitoring system, and serving as a U.S. representative to the International Labor Organization, the U.N. Human Rights Commission, and the U.N. Working Group on Indigenous Peoples.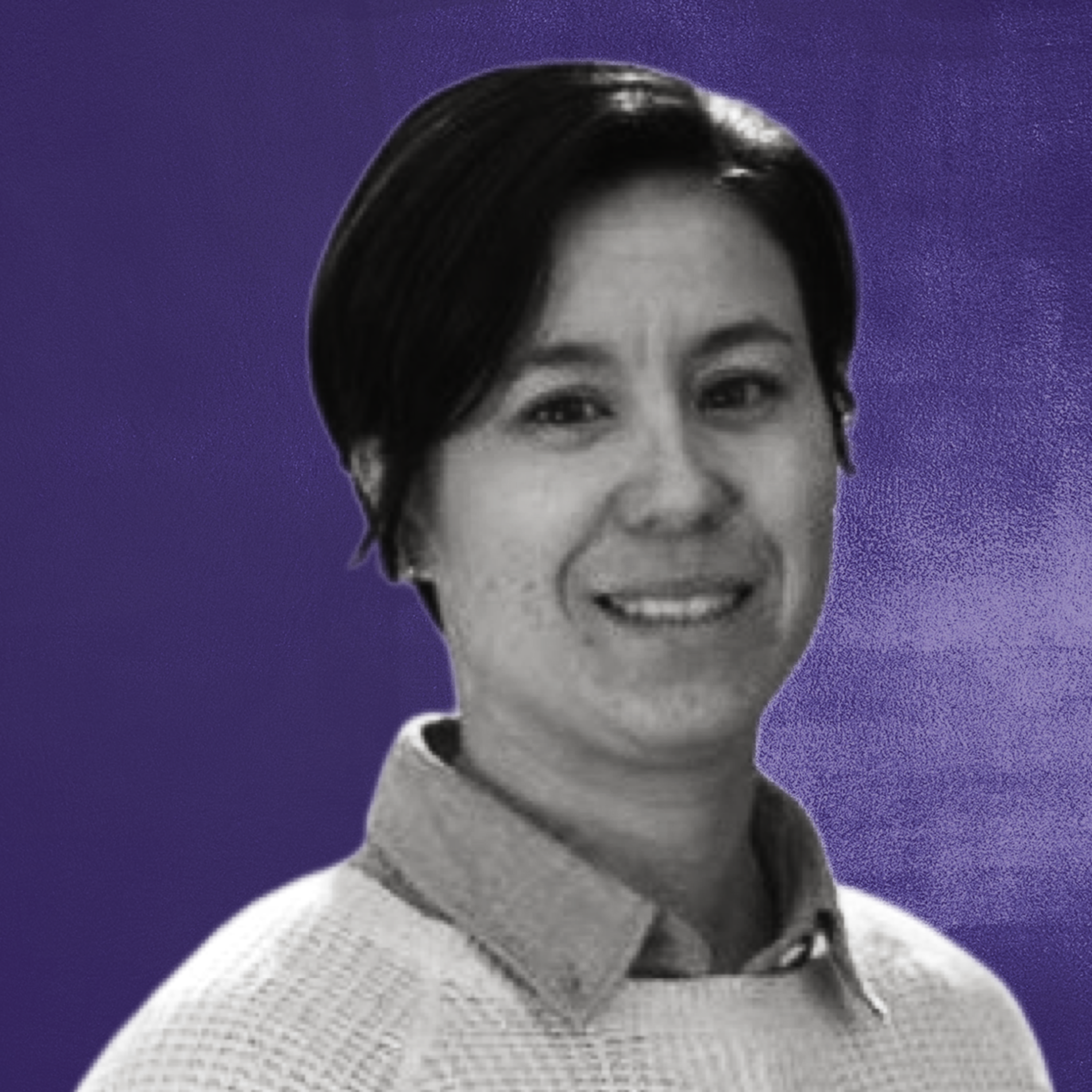 Mary Jo Snavely
Director, Plastics and Material Science
World Wildlife Fund
Mary Jo Snavely is a Director, Plastics and Material Science, within the World Wildlife Fund's (WWF) Private Sector Engagement Team, where she has supported partnerships, alliances, engagements, and research that improve the sustainability performance of the world's most influential corporate brands.
Mary Jo has been a global relationship manager for WWF's longstanding partnership with The Coca-Cola Company on freshwater conservation, climate change, and waste issues for 8 years and has worked closely with other leading retail, packaging, and food & beverage corporations. In addition, Mary Jo advised on internal initiatives on emerging corporate engagement strategies including nature-related target setting, finance sector engagement, and corporate due diligence. In 2019, Mary Jo was hosted by WWF International's global Markets Practice as a Markets Specialist, helping to catalyze and advise WWF's global conservation network in the areas of landscape-based strategies and plastics pollution prevention. Through her global role, she helped align WWF's work around the world with its New Deal for Nature and People and shared key resources and learnings across countries.
Prior to joining the WWF, Mary Jo's work was focused on green products and scaling the transition to sustainable consumption. Mary Jo helped launch the Responsible Purchasing Network, which supported municipal governments in developing their sustainable procurement programs. Her comprehensive, multi-agency cost-benefit analysis for Los Angeles County on their purchase and use of expanded polystyrene (aka Styrofoam) products precipitated a county-wide ban on unnecessary EPS products in the coastal county. Mary Jo was also part of the team at San Francisco-based, GoodGuide.com to build its research database and rating methodology for everyday consumer products. More recently, Mary Jo was the primary subject matter expert on sustainability for the Army National Guard, assisting the agency with communications, outreach, and reporting. She received her B.A. in Environmental Studies from the University of California, Santa Barbara, and an M.S. in Sustainability Management from American University's Kogod School of Business.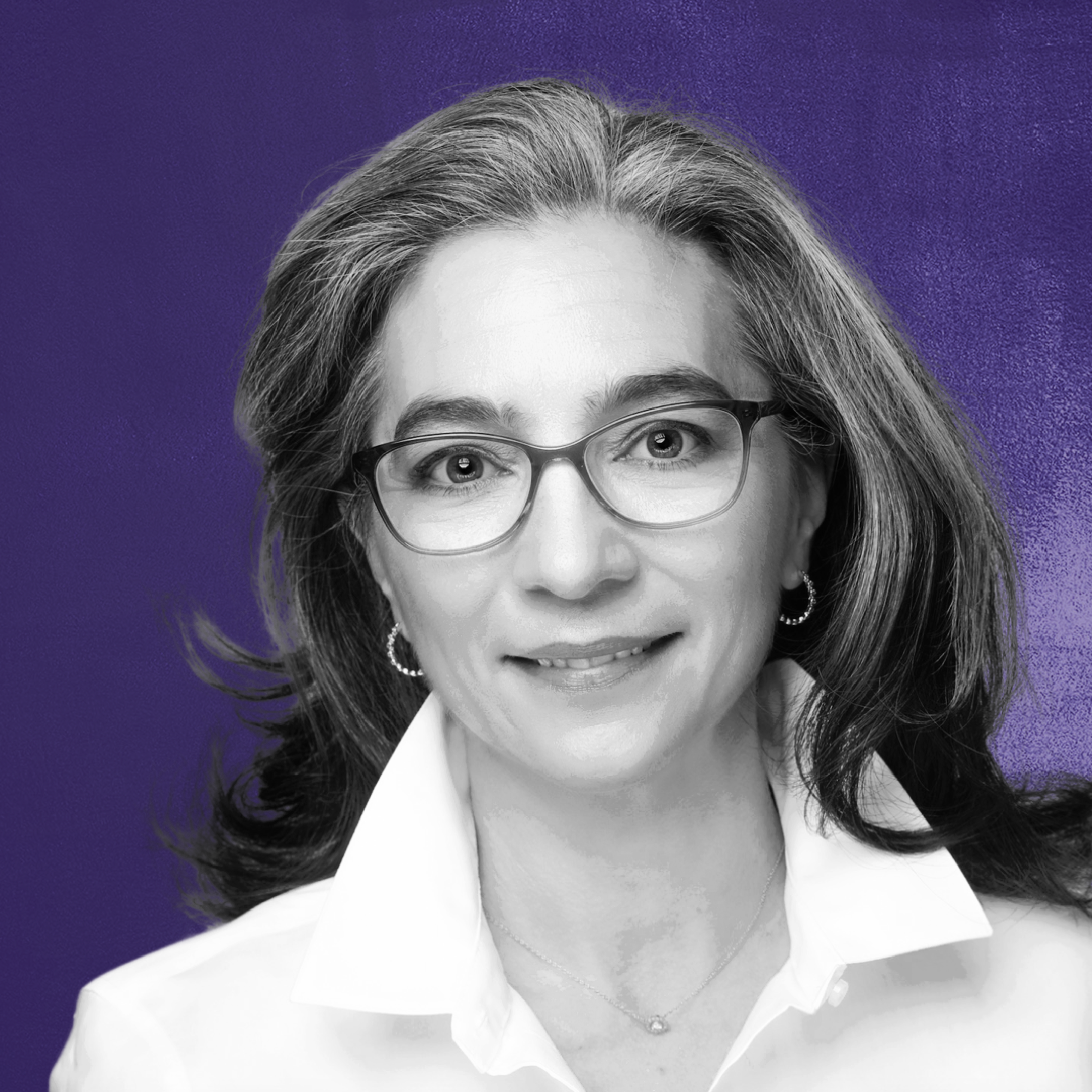 Stacy Swann
Founder
Climate Finance Advisors
Stacy Swann the CEO and Founding Partner of Climate Finance Advisors, a benefit LLC based in Washington, DC, has more than twenty-five years of experience in project finance, investment, climate change, and sustainability. Her executive experience includes both climate investments, as well as building and shaping organizations, leading teams, and delivering practical approaches to organizational and operational management, primarily for financial institutions. As CEO and Founder of Climate Finance Advisors, she led the firm through its early establishment, achieving more than 100% average annual growth since its founding in 2015, and in 2022 she shepherded the firm through a successful acquisition.
During her career, Ms. Swann has held senior and executive positions with the private-sector arm of the World Bank Group, the International Finance Corporation (IFC), as well as with the US Department of Treasury, Enron Corporation, and other organizations. More recently she has worked with impact investors, financial institutions, corporations, and policymakers on issues at the nexus of climate and investment. Key experience through her career includes project finance and transaction structuring, blended finance, impact investment, and fund management, as well as advising on financial policy and regulation that underpin and accelerate net-zero, climate-resilient investment.
In addition to leading Climate Finance Advisors, Ms. Swann currently serves on several Boards including the Montgomery County Green Bank where she is a Board Director and Chair of its Investment Committee. She is also a member of the Board of the Global Water Partnership, a global action network of more than 3,000 Partner bodies in 179 countries focused on building sustainable water systems globally, and she is on the Design Funding and Investment Committee for Convergence Blended Finance, an organization supporting blended finance approaches globally, with a goal of increasing private sector investment in developing countries. She sits on the Export-Import Bank of the United States (EXIM Bank)'s Climate Council, an advisory committee to its Board, and was its chair from 2021-22. She also participates in several angel investor groups supporting, coaching, and investing in climate-related start-up businesses.