The Kogod Advisory Council
World-class and internationally-renowned executives help make Kogod's programs cutting-edge and impactful.
The Kogod Advisory Council provides the dean of American University's Kogod School of Business with strategic counsel as well as advocacy and support for the school's programs and priorities.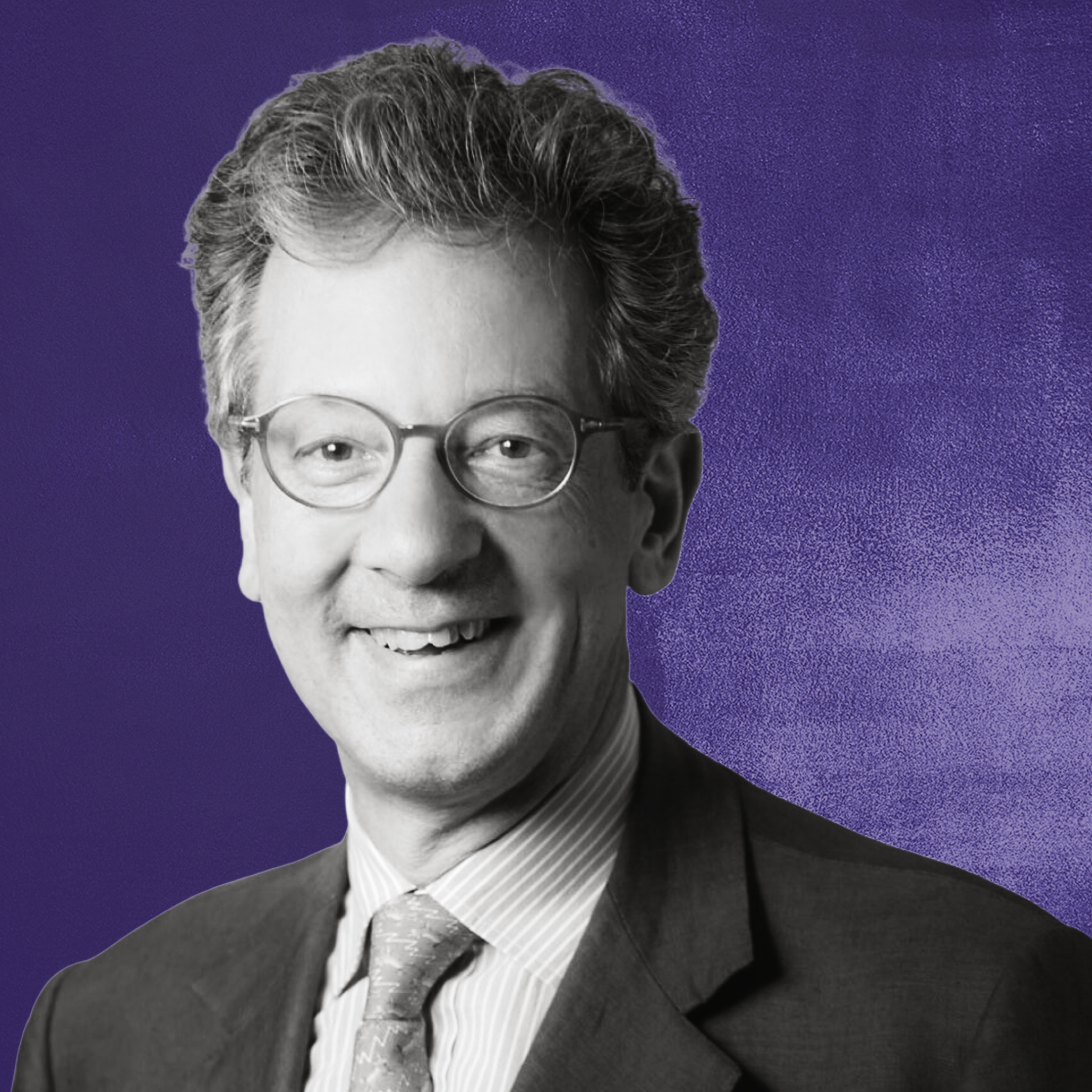 Francesco Vanni d'Archirafi
Chairman
Euroclear Group
Francesco Vanni d'Archirafi is the chairman of the Euroclear group, the Belgium-based financial services company that specializes in the settlement of securities transactions, as well as the safekeeping and asset servicing of these securities.
Francesco joined Euroclear from Citigroup where he served as the New York-based chief executive officer of Citi Transaction Services—the global provider of cash management, trade, and securities services to multinational corporations, financial institutions, and the public sector around the world—and Citi Holdings, where he profitably managed the biggest portfolio of non-core assets and businesses in the industry. Most recently, he was the vice chairman of banking, capital markets, and advisory for EMEA based in London.
Francesco has led many businesses, committees, and boards throughout his global career, including that of long-serving chairman for Citibank Europe plc and chairman and CEO of Citibank International plc. He serves on the boards of Verti Spa and Citibanamex and was a non-executive director of the LCH Group from 2005 to 2011. He was a longstanding member of the board of Mapfre International and is the chairman of Junior Achievement Worldwide, as well as a trustee of several not-for-profit enterprises in the UK and Europe, including the Felix Project and the Voluntary Solidarity Fund. He is a member of the international advisory board of IESE.
Francesco holds a bachelor's degree in finance from American University, where he received the Stanley I. Posner Award as the graduating senior with the highest overall academic average. He obtained his MBA in finance and international business from Columbia University in 1983. He resides in London, England.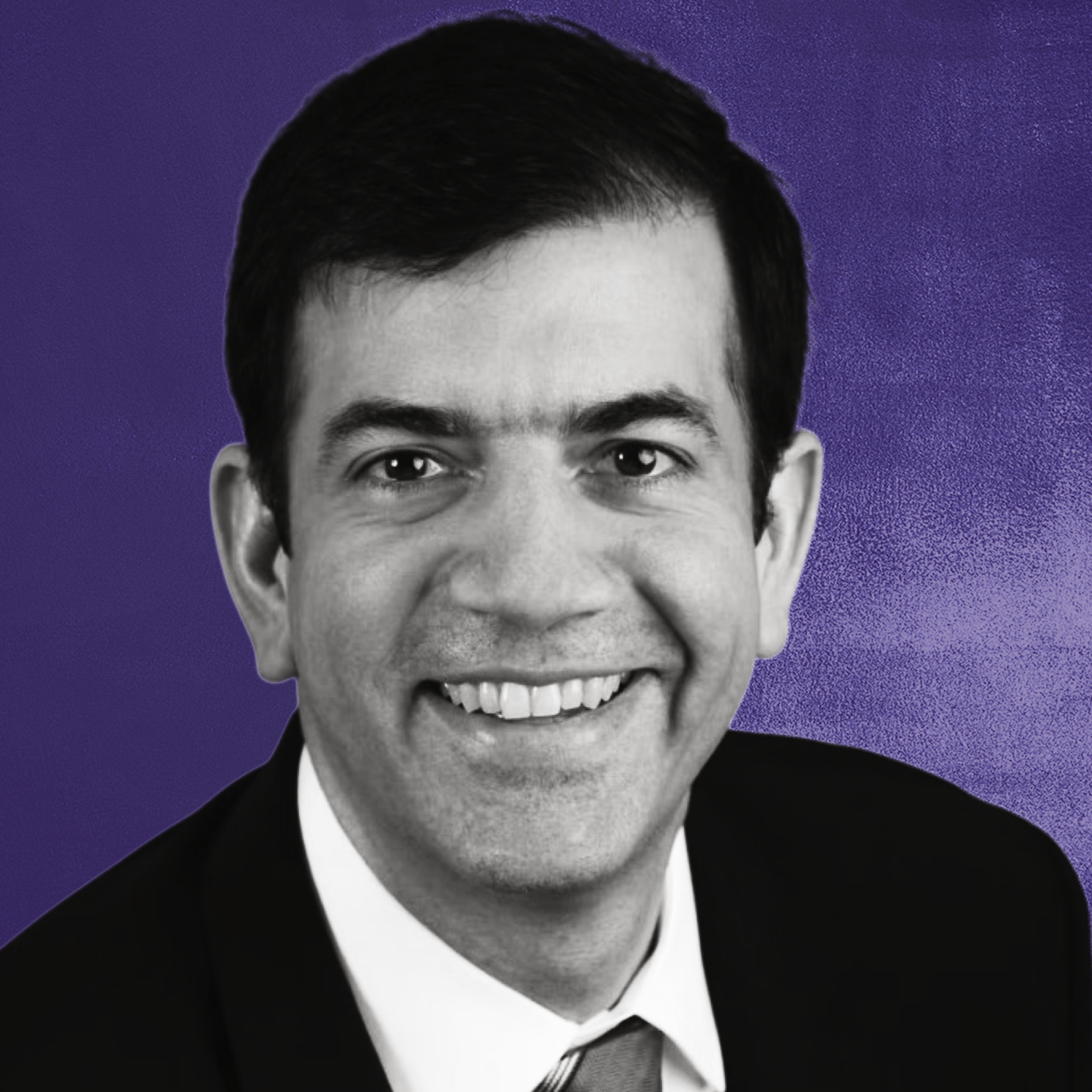 Jeff Ansary
Managing Director
Ansaco, LLC
Jeff Ansary is managing director of Ansaco LLC, a private merchant bank organized in 2014, focused on the middle market in manufacturing, technology, and commercial real estate. His prior experience includes twenty years in finance, M&A, hospitality, and real estate development, with his last 10 years at Hyatt Hotels Corporation and Marriott International.
At Hyatt, Jeff served as vice president of the development finance group covering the US, Asia, and Europe. Earlier in his career, he worked in strategy and finance for a technology start-up which eventually grew to become the largest B2B exchange for the retail industry. He now serves on the boards of Ansaco's current portfolio of companies, which include a manufacturer, a defense contractor, and an industrial real estate holding company.
Jeff's philanthropic activities include serving as president of the Ansary Foundation, which was founded by his family in 1983 and is dedicated to the support of education and entrepreneurship.
Jeff holds a bachelor's degree in economics from Emory University and an MBA from Georgia State University. He resides in Bethesda, Maryland.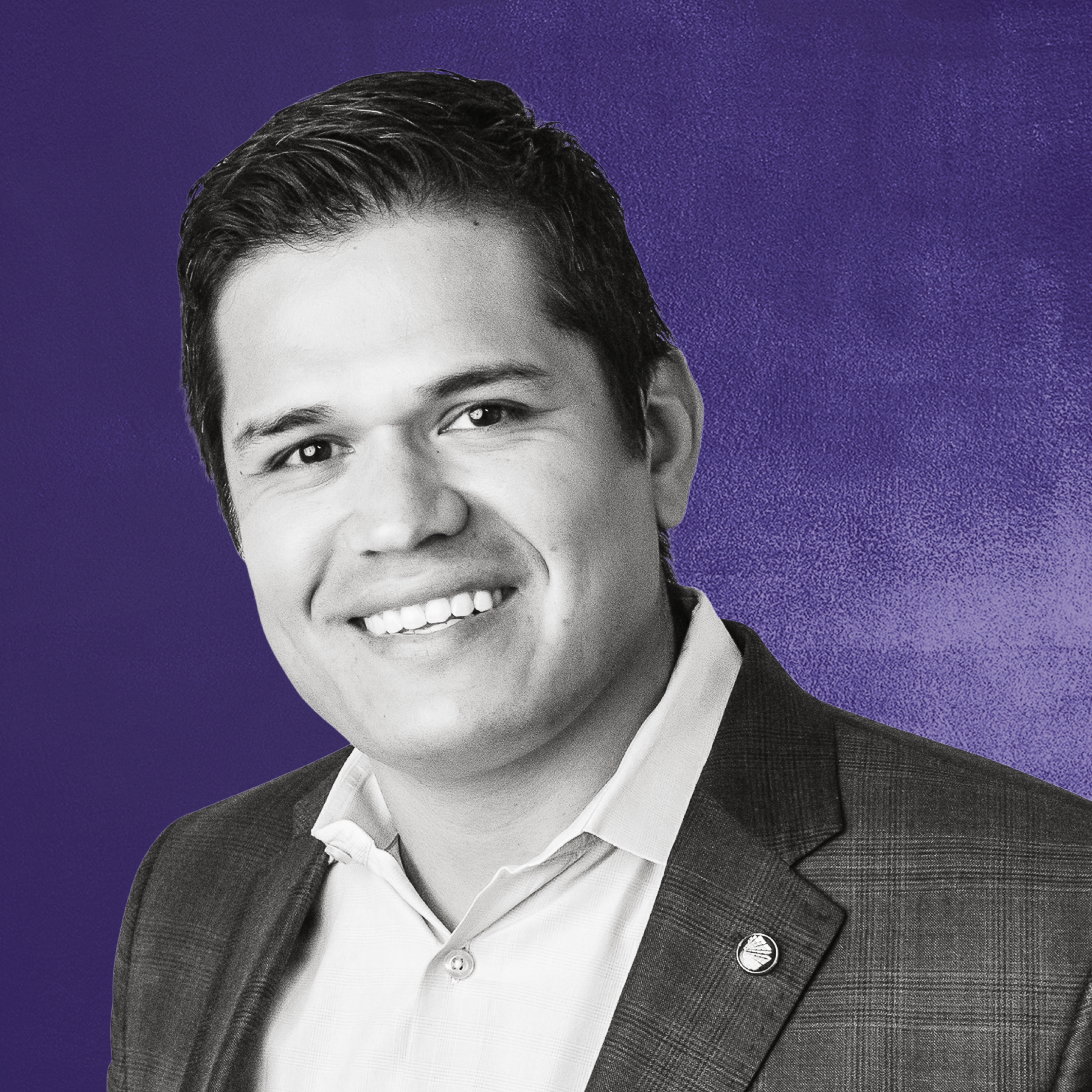 Michael Chavira
Managing Partner
Axiologic Solutions
Michael Chavira is the Co-Founder and Managing Partner at Axiologic Solutions, a government services provider in the Intelligence Community. A graduate of the University of Wyoming with a BS in Mechanical Engineering, he became a nuclear officer and then an intelligence officer in the United States Navy. Before starting Axiologic Solutions, he worked at Booz Allen Hamilton as a systems engineer where he was able to apply his knowledge to develop and integrate sensor systems for the US Army and our war fighters. Learning the value of a strong education during his military career, he continued his education and earned an MBA from the University of Massachusetts, Michael then went on to earn a Masters in Systems Engineering from the University of Virginia followed by a Masters in Finance from American University. Today, he is driven to create a challenging and fun, entrepreneurial work environment that balances a small company idea-driven culture with large company stability and growth. Over the last twelve years, Michael has worked to grow Axiologic Solutions from two employees to over 300 employees with approximately $100 million in revenue. Michael has recently been named to the board of Directors for the Buffalo Bill Center of the West Museum in Cody, WY and with City Kids in Washington DC.
Michael currently resides in Maryland. When he's not working, he is enjoying his time with his growing family and often travels to his home state of Wyoming where he enjoys sharing his passion for the outdoors with his family and friends. Michael also has a passion for fitness and has completed 6 iron man races and is anxious to start training for more triathlons.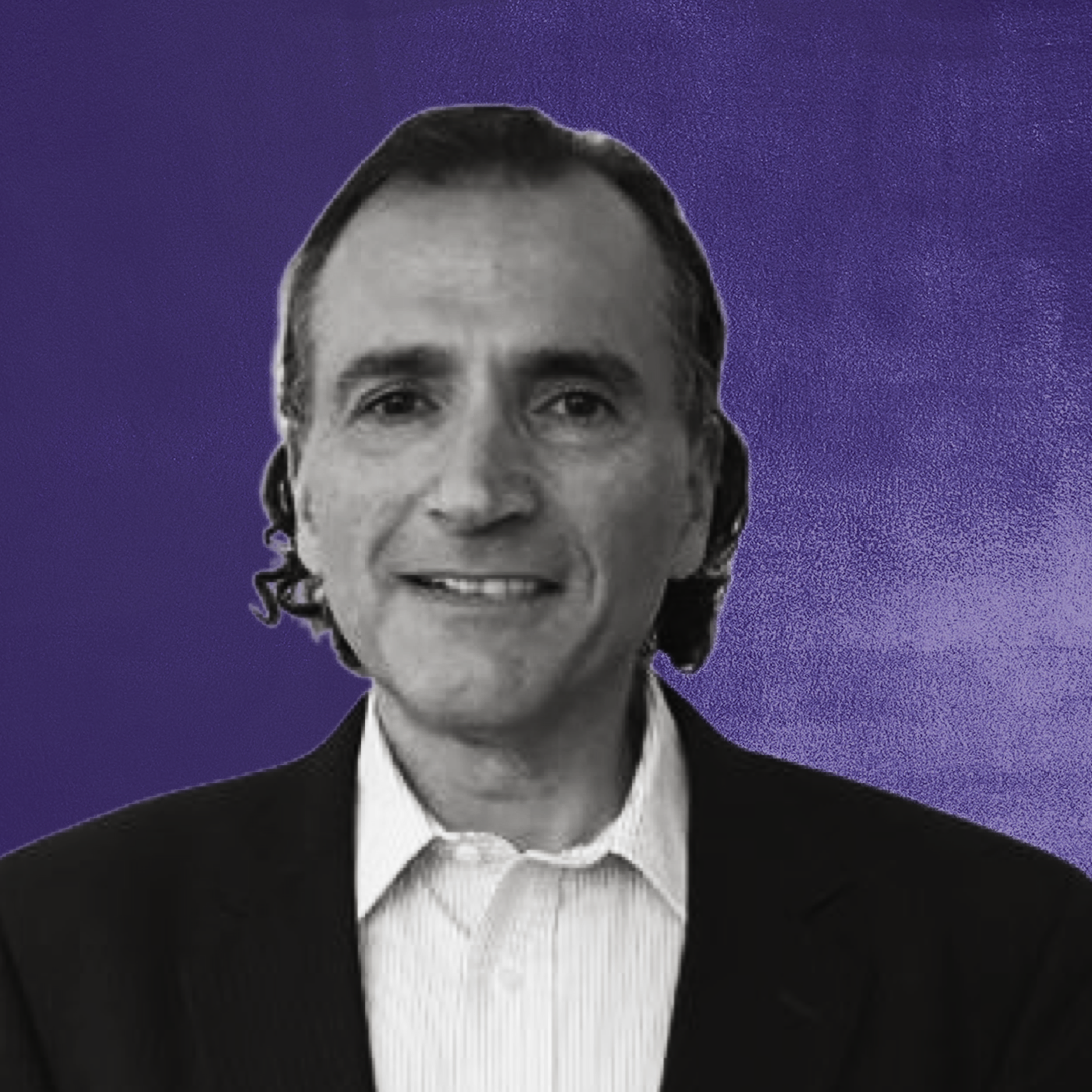 Gene Costa
Executive Vice President
ICF International Inc.
Gene Costa is the senior vice president and group lead for Europe and Asia at ICF, a global consulting and technology services provider.
Gene has more than 30 years of business leadership experience providing advisory, implementation, and operations support services to government and commercial clients. He has held leadership positions at several large international businesses, and most recently, he led the North American transportation and infrastructure business unit of Serco.
Prior to that, he was division president for several businesses at Maximus, Inc., and had a successful track record with start-up business ventures.
Gene holds a bachelor's degree in accounting and political science from American University and is a CPA and Project Management Professional (PMP). He resides in Silver Spring, Maryland.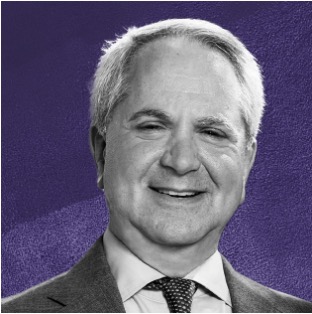 Marc N. Duber
Executive Vice President and Chief Operating Officer
The Bernstein Companies
Marc N. Duber, as Executive Vice President and Chief Operating Officer of The Bernstein Companies (TBC), has been at the forefront of real estate management, development and repositioning since joining TBC in 1979. As Managing Director of TBC's Hotel and Property Management Divisions, Marc is responsible for the oversight of the firm's privately owned hotel portfolio, its multi-family portfolio and its commercial real estate portfolio which currently includes over two million square feet. There is also nearly two million square feet of approved development projects currently in the pipeline including the Marriott International Global Headquarters and adjacent hotel.
Marc actively participates in all phases of the investment process, from evaluating potential acquisitions to oversight of asset management and strategic repositioning efforts.
Marc is a 1981 graduate of American University and was appointed to the university's Board of Trustees in May 2007. He has served as chair of American University's Board of Trustees since May 2019. He also chairs the board's Executive Committee and Compensation Subcommittee. He previously served as vice chair and was chair of the Real Estate Committee.
Marc also supports other philanthropies and is a former chairman of the board at Washington Hospital Center, the largest and most comprehensive hospital serving the Washington area. He now serves on the board and chairs the Finance Committee of MedStar Health, Inc., the parent corporation of Washington Hospital Center. Marc currently serves on the Executive Board of Georgetown Heritage and is a member of Cornell University's Parents Committee. In the past he served as a member of the Development Committee of the Landon School in Bethesda, Maryland, and on the boards of the Jewish Community Center of Greater Washington and the B'Nai Tzedek Congregation.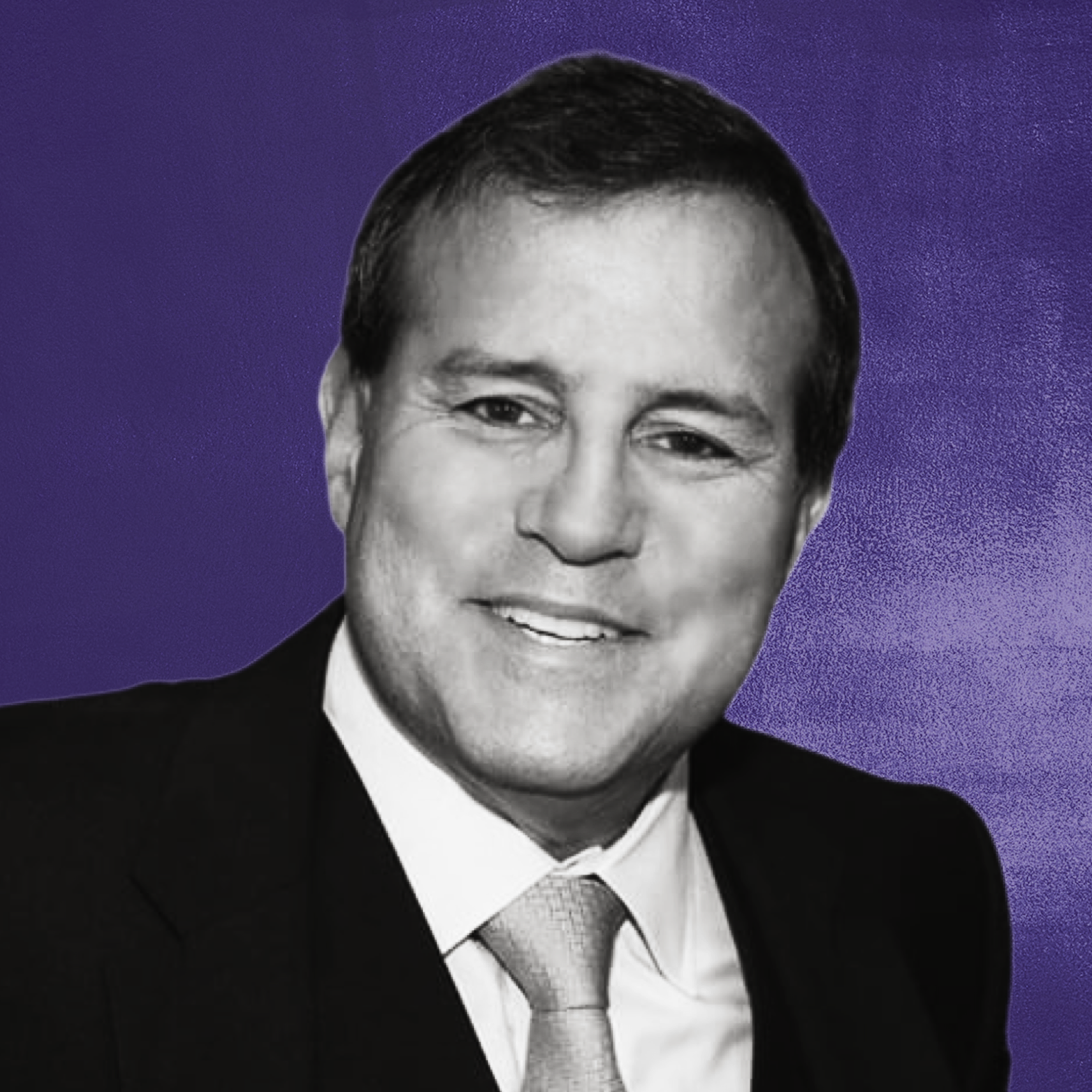 Howard S. Dvorkin
Chairman
Debt.com
Howard S. Dvorkin is chairman of Debt.com, a merge of financial experts, business journalists, certified solution providers for credit card debt, student loan assistance, credit monitoring, tax debt, identity theft, credit repair, bankruptcy, and debt collector harassment.
In his capacity as a leading expert in debt and credit, Howard has played an instrumental role in drafting both state and federal legislation and was a consultant to the board of directors for the Association of Credit Counseling Professionals (ACCPros). He is the past president of the Association of Independent Consumer Credit Counseling Agencies (AICCCA). Howard is listed in the Marquis Who's Who in the Finance Industry and is a CPA recognized with the Chartered Global Management Accountant (CGMA) designation.
He serves on the executive board of the United Way of Broward County, is the current chairman elect for the board of directors of the BBB of Southeast Florida, a founding member of the South Florida American Heart Association Board of Directors, a board member of Henderson Behavioral Health, a former board member of the South Florida Chapter of Junior Achievement and the board of governors of the H. Wayne Huizenga School of Business and Entrepreneurship at Nova Southeastern University.
Howard holds a bachelor's degree in accounting from American University and an MBA from the University of Miami. He resides in Parkland, Florida.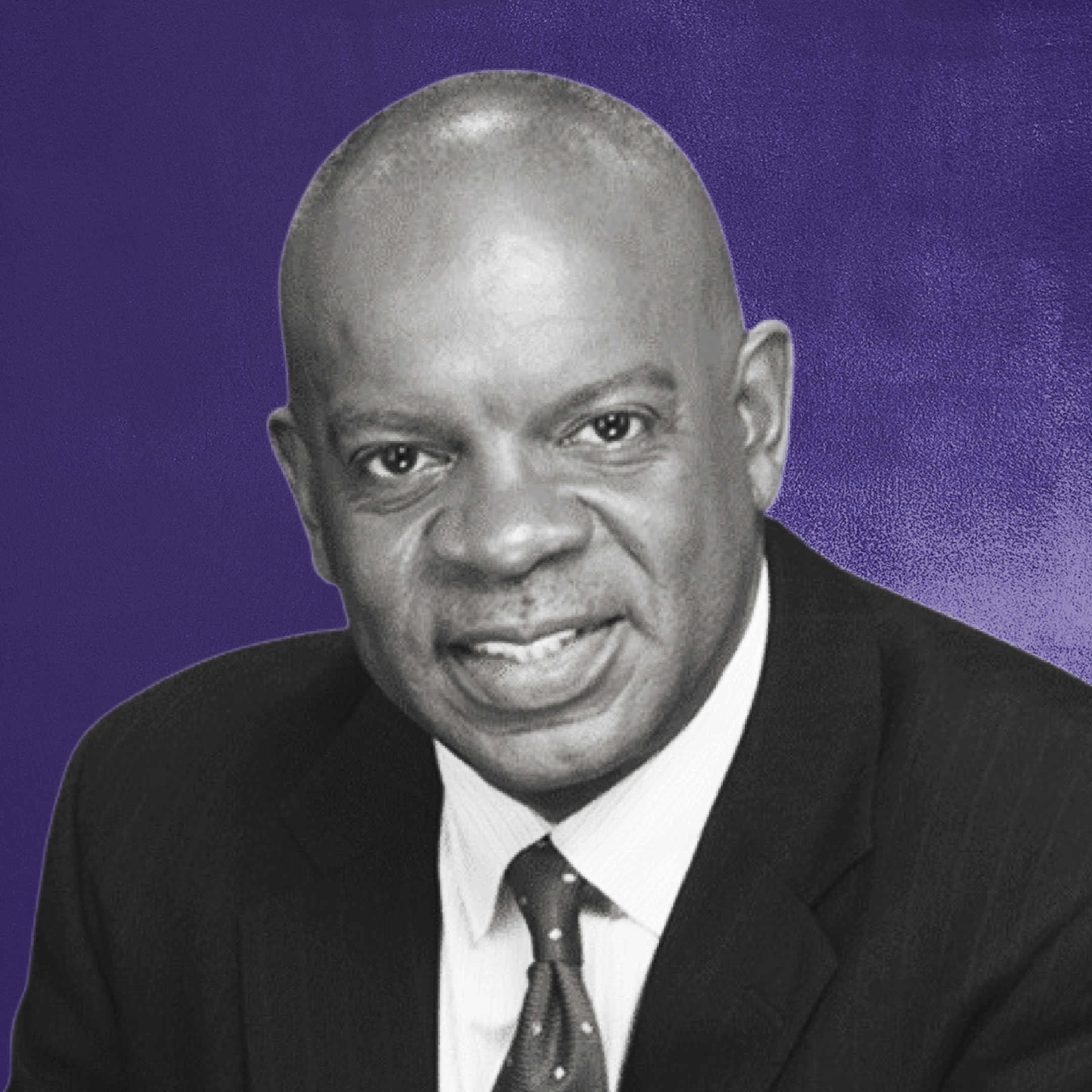 William Goodloe
President & CEO
SEO
William is President & CEO of SEO, which has a mission of creating a more equitable society. SEO is widely known for developing and delivering programs that dramatically close opportunity gaps for young people who are underrepresented at top colleges and in coveted industries.
SEO annually serves 7,000+ high school students, college students, and professionals nationwide through a variety of high-impact programs. During William's tenure young people served each year has increased 11x, along with SEO's annual revenues increasing by over $42 million.
William also guided The Campaign for SEO, which fully funded the purchase of a new headquarters.
From 1996 through 2001, William was Executive Director of Inner-City Scholarship Fund, which supports NYC Catholic schools serving children from low-income families. William led significant increases in student scholarships, school capital repairs, and funding for schools, with more than $100 million raised in annual and endowment funds.
William began his career in advertising and sales management, including roles with Procter & Gamble and Corning Inc.
William is a trustee of the Altman Foundation and Partnership Schools. William has received several recognition awards and has been appointed by two NYC Mayors to citywide task forces.
William is former board President of the NYC Association of Fundraising Professionals and is an active member of Black Agency Executives. He previously served on advisory boards for the Federal Reserve Bank of NY and Columbia University.
William received his MBA from Columbia Business School and B.S. from American University.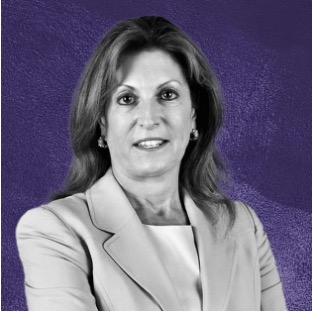 Victoria Harker
EVP and CFO
Tegna, Inc.
Victoria Harker is Executive Vice President and Chief Financial Officer of TEGNA Inc. (NYSE: TGNA), formerly Gannett Co. Inc. (NYSE: GCI), a global $10 billion media and digital communications company. Before joining Gannett in 2012, Ms. Harker served as CFO and President of Global Business Services of the AES Corp. (NYSE: AES), a multinational power company. Prior to joining AES, Ms. Harker was CFO and Treasurer of MCI from 2002 to 2006 and served as CFO of the MCI Group from 1998 to 2002. Victoria also held several positions at MCI within the consumer and small business divisions in finance, information technology, and operations between 1990 and 1998.
Beyond her management experience, Ms. Harker holds leadership roles on several public company boards, including Huntington Ingalls (NYSE: HII) and Xylem Inc. (NYSE: XYL). At HII, the $12 billion builder of ships and submarines for the U.S. government, she serves as Chair of the Compensation Committee and on the Finance Committee. At Xylem, the $13 billion global water infrastructure company, Victoria has been Audit Committee Chair since the company's 2012 inception and a member of the Nominating and Governance Committee and Finance Committees. She also previously served on the Board of Directors of Darden Restaurants (NYSE: DRI) from 2007-2014 and STRIDE (NYSE: LRN) from 2020–2022.
In the not-for-profit space, Ms. Harker also serves on several boards, primarily focused on education. She was appointed to the UVA Board of Visitors by Governor Robert McDonnell in 2012, where she chaired the Finance Committee and was a member of the Executive Committee, the Academic Affairs Committee, the Health System Board and the Presidential Search Committee. She remains a member of the UVA Health System Board, Chair of the Frank Batten School of Leadership and Public Policy Board, and the Rare Book School Board. She is emeritus to the UVA Jefferson Trust, the College of Arts & Sciences Foundation and the Alumni Association Boards, which she chaired from 2010-2012.
In 2019, Ms. Harker was appointed by Governor Ralph Northam to the Board of the State Council of Higher Education for Virginia (SCHEV), responsible for the accreditation and financial oversight for Virginia's school systems, where she chairs the Board's Financial Resources and Planning Committee. She is also actively engaged in the Virginia Business Higher Education Council (VBHEC) Board, one of the nation's leading public private partnerships, chartered to advance economic growth through the advancement of higher education. She serves as a Trustee on the Board of the Virginia Historical Society.
Ms. Harker received her bachelor's degree in English, with a concentration in economics, from the University of Virginia and a master's degree in business administration, with a concentration in finance, from American University. A two-time ironman triathlete, marathon runner, long-distance swimmer, biker and golfer, she lives in McLean, Virginia, with her husband and three sons.
Cyd Harris
Management Consultant
CJH Consulting
Cydney Harris is the founder of CJH Consulting, an executive consulting firm that helps individuals develop their strategic thinking and leadership behaviors to enhance performance and modify limitations that inhibit them from realizing their full potential.
Cydney began her career working in banking and finance for large US and Asian banks in corporate banking, swaps, film finance, and commercial lending. After getting her MBA from the Stern School of Business, she transitioned to leadership positions in early stage dot-com ventures helping launch BusinessWeek Online, S&P Online, MarketWatch, Business.com, and four start-ups. This work informed and inspired her to learn about how individuals can use crucial life transitions to enhance and grow their personal performance and make their teams successful.
A graduate of the Stern School of Business and Arizona State University, Cydney has been on the board of directors of Digital Opportunity Trust, SJWWC, and sits on the advisory council of American University's Kogod School of Business. She is a member of the DNC Finance Committee, St. James Round Table at Chatham House, London and DAUK VotefromAbroad Committee.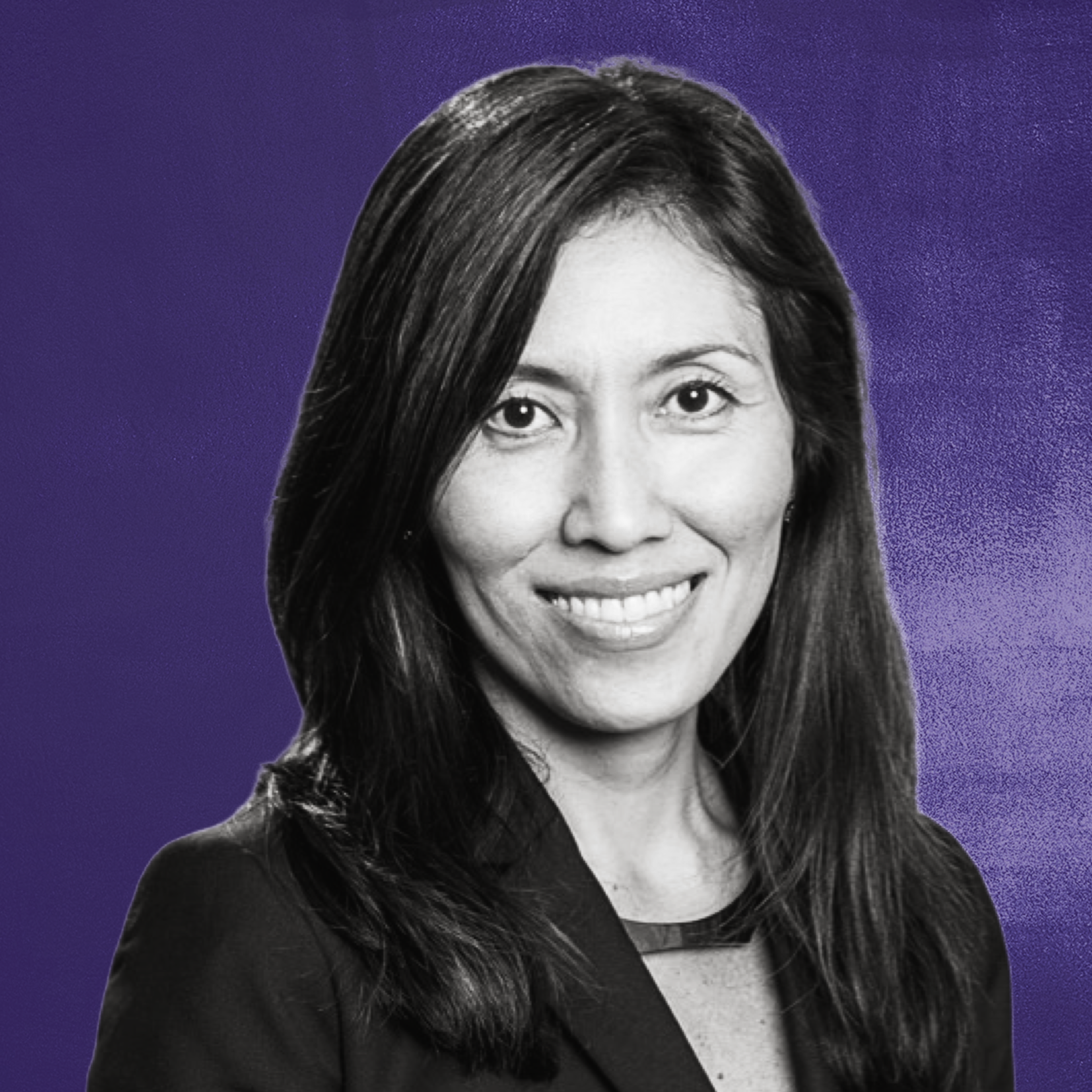 Inwha Huh
Managing Director
Deutsche Bank
Inwha is managing director at Deutsche Bank. She previously was partner and practice leader for banking and financial markets and Industry Academy member at IBM, working with global retail and corporate banking and financial services clients on their business transformation initiatives across core domains including risk, ops, onboarding, lending, and transaction services. She has 25 years of experience working in corporate and investment banking in the US, UK, and Hong Kong.
Prior to joining IBM, she was the EVP and global head of structured trade solutions at HSBC based in Hong Kong, leading supply chain and working capital solutions across five regions. From 2015, Inwha was a member of the executive committee of the HSBC Commercial Bank and Global Banking and Markets,
Americas. She was the head of global trade finance for HSBC based out of New York, responsible for the P&L across sales, risk, structuring, distribution, implementation, client services, and operations.
Prior to that, she was at GE Capital where she was the managing director, global head of capital markets and business development, working capital solutions. She has also held various positions in originations and capital markets at Deutsche Bank and JPMorgan since 1996.
She has been an active diversity and education sponsor throughout her career. She currently serves as a board member of Carver Foundation, board member of Ascend Leadership Foundation, and advisory board member of the Greens Farms Academy. She resides in Westport, CT, with her husband and two kids.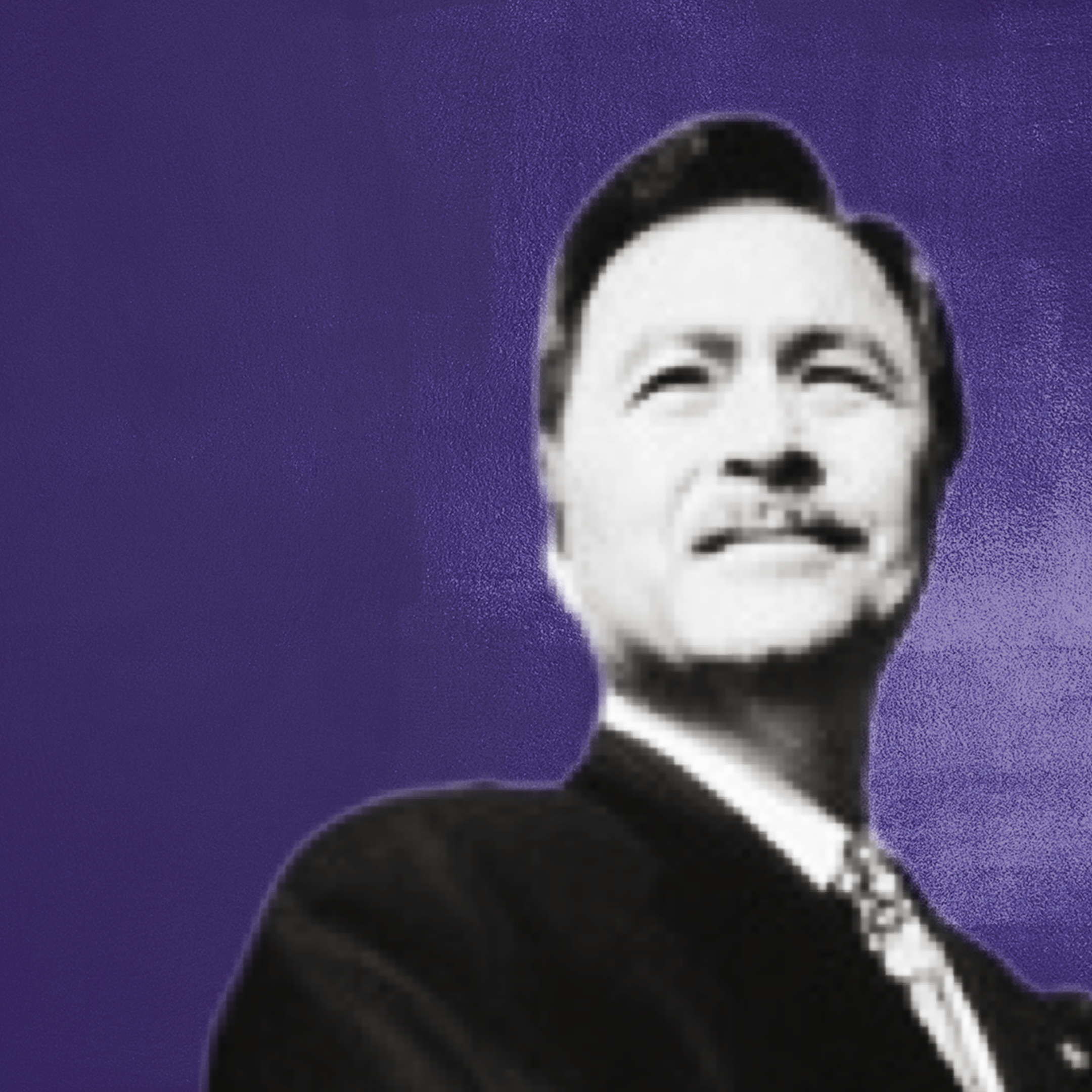 Yong Kim
President and CEO
Tymak Group, Inc.
Yong K. Kim is the president and CEO of the Tymak Group, Inc., a consulting company offering advice in management, marketing, high-tech, and business development. In addition to Tymak Group, Yong also​
assists, advises, and invests in start-ups, particularly in real estate IT and multimodal biometric authentication technologies.​
In 1985, Yong founded User Technology Associates, Inc. (UTA), a company dedicated to creating solutions for government and commercial customers. Serving 29 government agencies such as DOD, DOL, and DOJ/ FBI, UTA was also critical to NASA in the Mars Pathfinder mission and Cassini mission to Saturn through its TSEP program at Jet Propulsion Laboratory. While leading UTA, Yong was named "Person of the Year" by the Small Business Administration, received the High-Tech Entrepreneur Award by KPMG, was Ernst and Young's Entrepreneur of the Year, and reached no. 49 on the Inc. 500. UTA was sold in 2004 and was ultimately acquired by BAE.​
Yong holds a master of science in technology of management from American University. He is also a graduate of Harvard OPM and holds an executive certificate in innovation and strategy from MIT. He resides in Washington, DC.​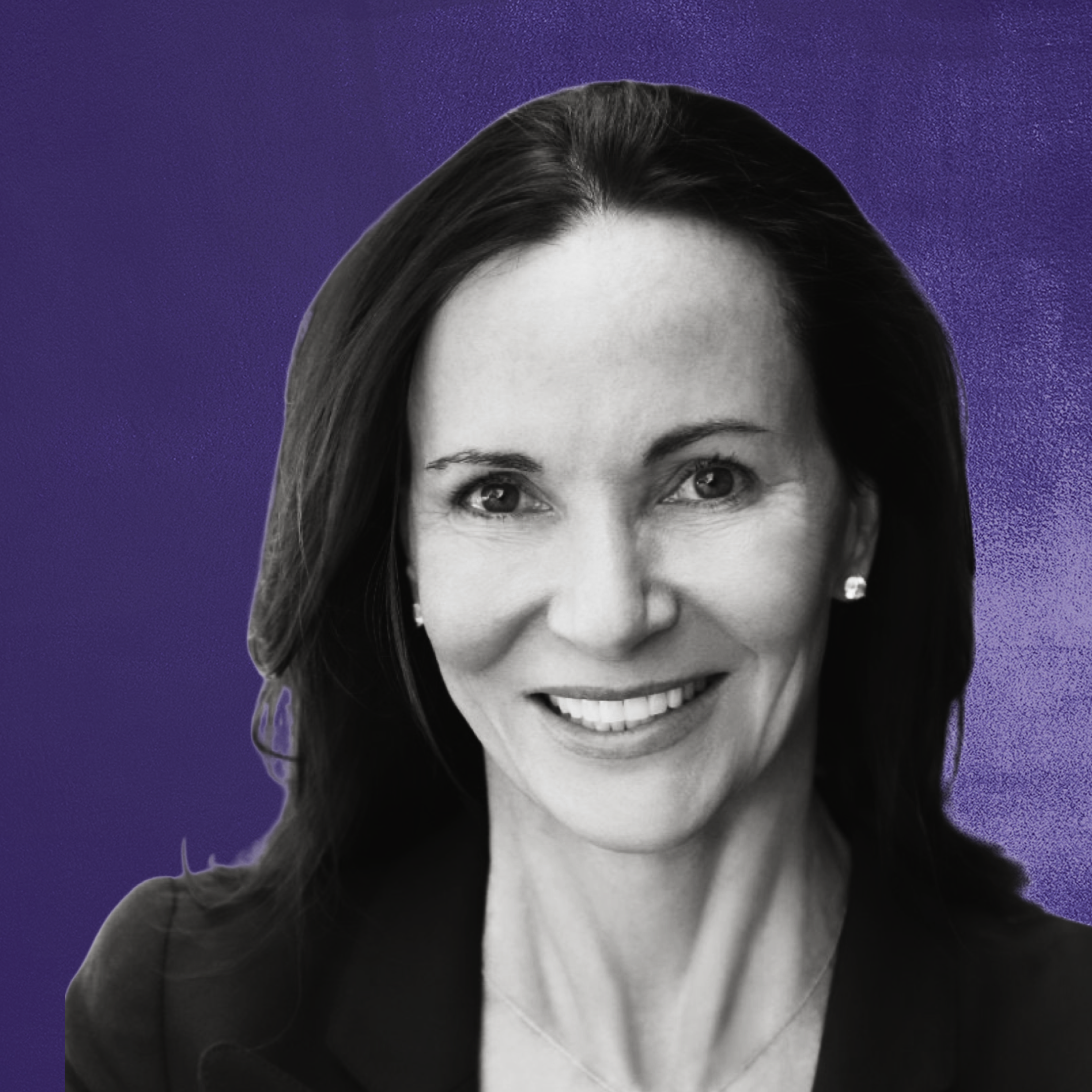 Amy Kothari
Board Member
Alarm Capital Alliance
A seasoned CEO and former CFO and banker with board experience, Amy Kothari is an accomplished growth focused executive open to public and private company executive and board opportunities.
In 2002, Amy left banking and joined My Alarm Center (MAC) as CFO and in 2004 was appointed CEO and board member. She joined MAC as a "start-up" organization and grew it from less than $4 million to over $200 million in revenue. Amy steered the company through 19 years of acquisitions and technology enabled organic growth with multiple PE partners including Norwest Venture Partners and Oaktree Capital Management. She expanded her team from 12 employees to over 500 nationwide reflecting investments in the development of human capital and creation of a culture based on high levels of trust, commitment, transparency, and accountability.
Amy substantially transformed the business from an acquisition-focused model to a multi-channel growth platform positioned for predictable, sustainable growth. Throughout her tenure, she emphasized the digitization of processes and procedures to streamline growth and operations, including the build-out of a scalable technology platform supporting sales, service, and growth.
She also navigated complex and creative capital market solutions responding to economic and competitive shifts and supporting bold growth objectives. These actions, along with Amy's strategic vision and strong operating skills, positioned MAC to scale and optimize its well-established multi-channel growth platform.
Against a backdrop of the pandemic and a challenging capital market environment within the industry, Amy's ability to pivot quickly along with her seasoned operating and problem-solving skills preserved MAC's foundation and secured its future. These actions culminated in a late 2021 merger to create one of the largest full-service residential and commercial security companies in the U.S. The combined company has revenue of over $200 million and nearly 1,000 employees serving approximately 350,000 customers. Following the merger, Amy stepped down as CEO and remains a member of the MAC board.
Prior to her time at MAC, Amy served six years as Executive Director at CIBC World Markets where she led the structuring, negotiation, and execution of debt transactions in media and telecom related industries. Formerly, she held various finance positions at Comcast and Cox.
Amy received her B.A. in Business and Art History from Franklin and Marshall and an MBA in Finance from American University.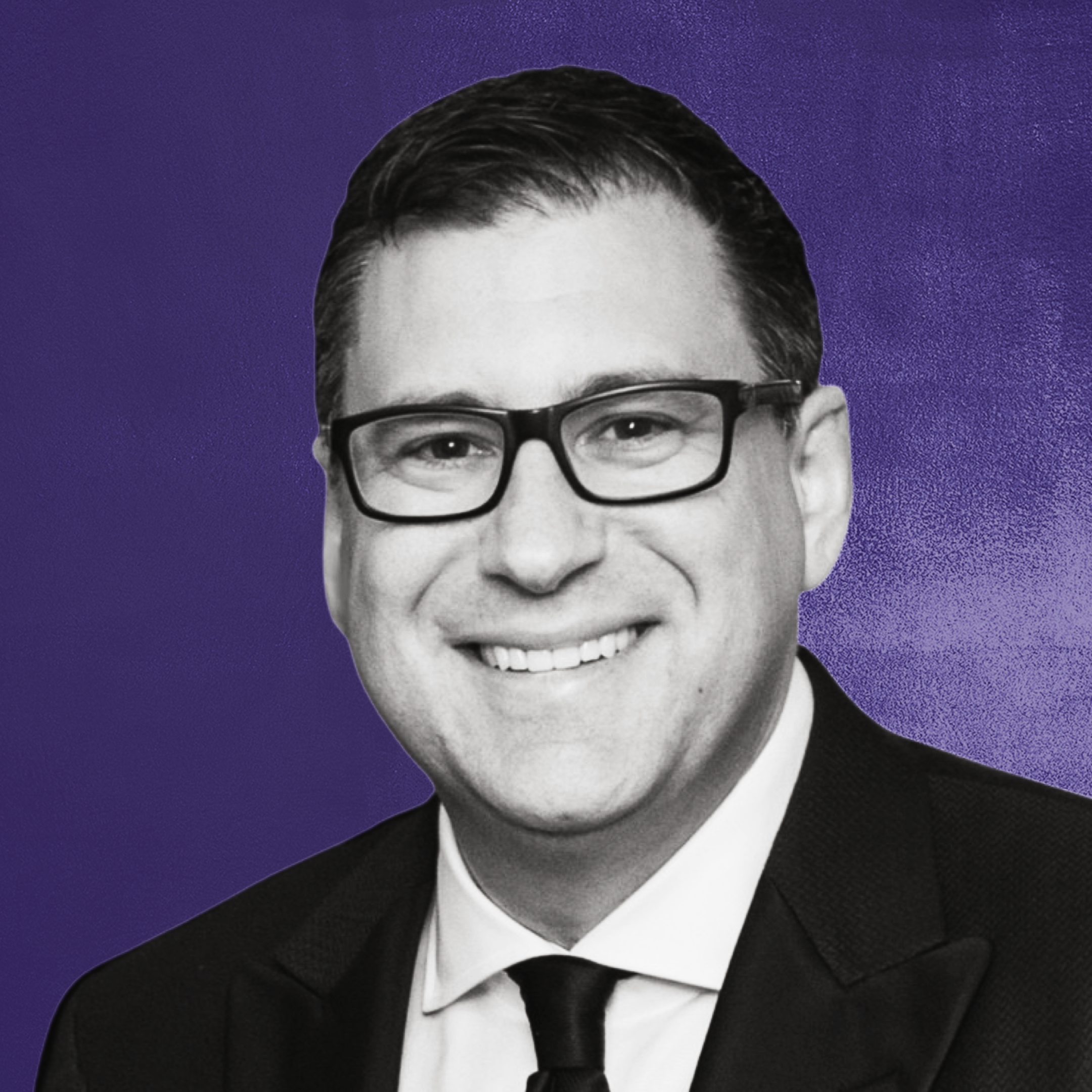 Jason Kra
President
Li & Fung Limited
Jason Kra currently serves as president at Li & Fung Limited, overseeing the trading arm primarily focusing on the factory direct, wholesale, and distribution import businesses for the North, Central, and South American markets. In addition, he serves as an executive board member, the CEO's advisory committee, and leads several strategic projects.​
Jason joined Li & Fung in 2012 as part of the acquisition of Foreign Resources Corporation (FRC), a company he owned and operated for 16 years. Before integrating into Li & Fung, FRC was a global apparel design and sourcing company with an office presence in Hong Kong, Shanghai, Korea, and UAE. FRC serviced North American retailers and wholesalers on a factory-direct model anchored by New York-based management and design teams. Joining Li & Fung enabled the FRC business to further excel by leveraging Li & Fung's global scale and resources. Almost nine years into the acquisition, FRC has proven to be one of the most successful acquisitions of Li & Fung, with double-digit CAGR year after year with a solidly established sourcing footprint in Asia and Africa. In addition, Jason's strong entrepreneurial mindset and change management abilities have brought tremendous value and synergies to the transformation journey of Li & Fung. Since 2020, Jason has assumed additional responsibilities to head LF Americas (US Wholesale) and LATAM (Latin America) businesses, bringing further scale and leverage to support each of the three unique businesses he runs.​
In addition to being a successful entrepreneur and business leader with over 25 years of experience in the global supply chain, Jason is actively engaged with multiple universities, businesses, and charity organizations.​
Jason is an alumni of the Advanced Management Program (AMP) at the Harvard University Business School.​
He holds a bachelor of science degree in business administration in marketing from American University and is currently pursuing an executive PhD in business administration at Florida Atlantic University. Jason's passions include aviation, holding licenses as a private instrument and multi-engine rated pilot for over 25​
years, as well as cooking and experimenting with gourmet recipes for family and friends.​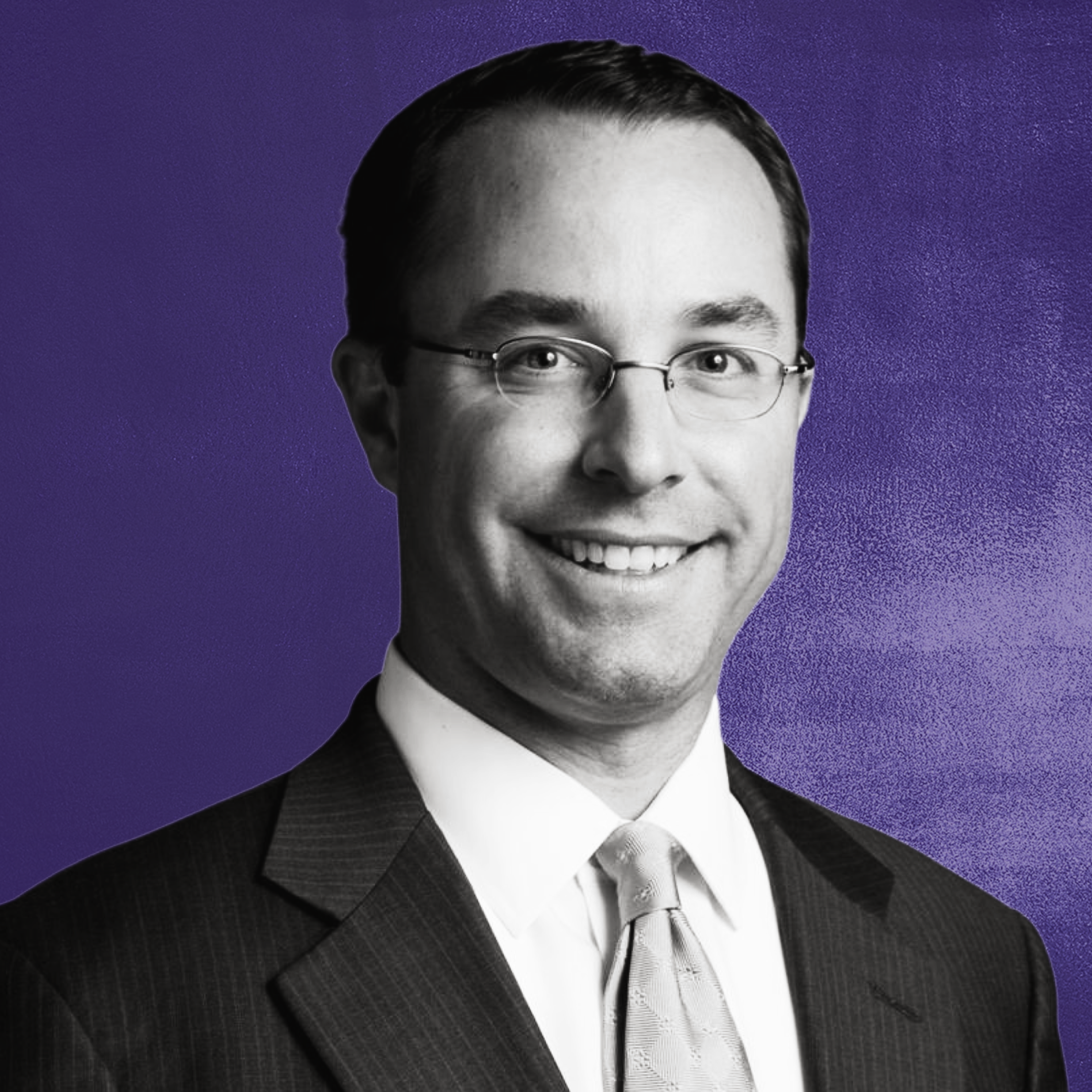 Andy Lesher
Managing Director
Citibank
With an extensive background in strategy development, business transformation, and customer experience, Andy recently joined Citibank as a managing director and the head of network distribution, where he is responsible for the bank's branch and ATM network in the United States. Prior to joining Citibank, Andy was a managing director at KPMG, where he was instrumental in building the firm's customer advisory practice focused on retail financial services companies. He helped some of the nation's largest banks reimagine their customer, associate, and partner experiences through data-driven insight and digital innovation. Prior to KPMG, Andy was responsible for the network management and frontline analytics organization at Capital One. There, he and his team essentially built the bank's distribution function from scratch, inclusive of market and site selection, transaction management, branch design and construction, and facility management. In
this role, he was also responsible for branch goaling, staffing optimization, and performance monitoring and reporting. During this time, Andy developed the bank's national expansion distribution strategy centered around the Capital One Café concept, including the overall customer experience and all aspects of the physical design.
Prior experience includes Wells Fargo and legacy Wachovia, where Andy was responsible for the consumer bank's small business segment strategy, as well as leading the bank's network strategy function. Andy holds an MBA from Northwestern University where he was a John F. Nielson Scholar and a BSBA in finance and
economics from American University where he was a Presidential Scholar. A native of suburban Philadelphia, Andy currently resides in Washington, DC, with his wife and three children. Outside of work, Andy enjoys traveling, spending time with his family (and attending a multitude of youth sports activities), golf, and snow skiing. You can also find him most mornings on the Peloton leader board under the name Ando_in_DC.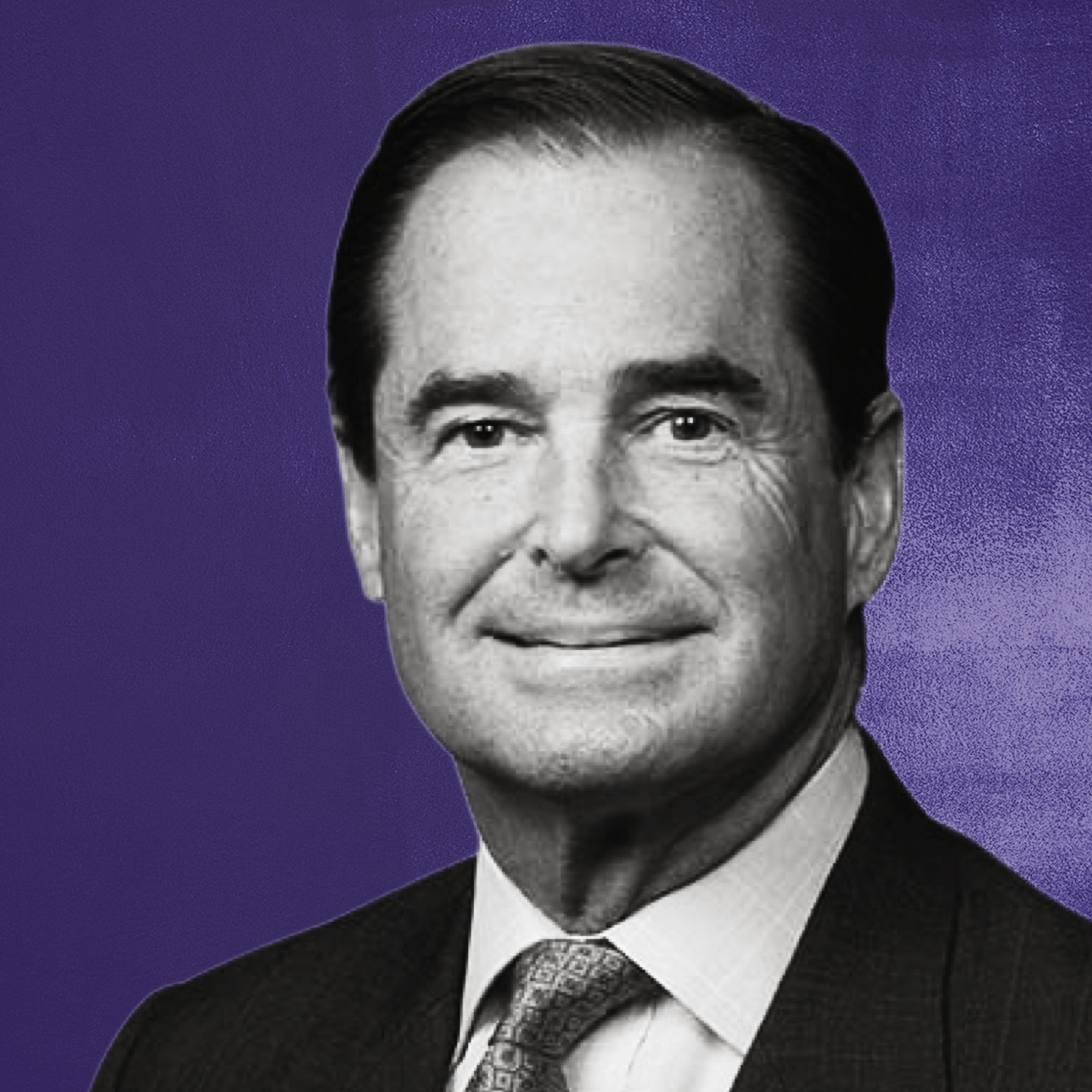 Charles K. Nulsen, III
President
Washington Property Company
Charlie Nulsen is the president of Washington Property Company, which he established in 2005 after serving as co-founder and chief executive officer of Atlantic Realty Companies of Vienna, VA, for 13 years.
Charlie has over 40 years of experience in commercial real estate and has been responsible for the acquisition and development of 10 million square feet of commercial, residential space in the Washington Metropolitan Area.
Charlie's expertise and focus is on development, acquisitions, sales, joint ventures, and equity capital. He provides primary oversight to numerous development and redevelopment projects throughout VA and MD and works closely with the mortgage community in construction and permanent loan placement.
In addition, Charlie serves on the board of Children's Hospital Foundation. He is a past board member of Episcopal High School of Alexandria, VA. He is the co-founder of the New Community Foundation Scholarship Program, which provides gap college funding for children in the Shaw neighborhood of Washington, DC. He also sits on the American University Real Estate Council, teaching and mentoring graduate students in the real estate program.
Charlie is a member of the Urban Land Institute and serves on the advisory council. He is an active member of the MD and Northern VA chapters of National Association of Industrial and Office Parks (NAIOP). He is a co-founder of Empower Montgomery, a 501-C4 bi-partisan political advocacy group of businesses providing a wide range of public education and advocacy activities.
Charlie holds a bachelor's degree in business administration from Babson College and a master's degree in real estate and urban development from American University. He resides in Bethesda, MD, and Clarke County, VA.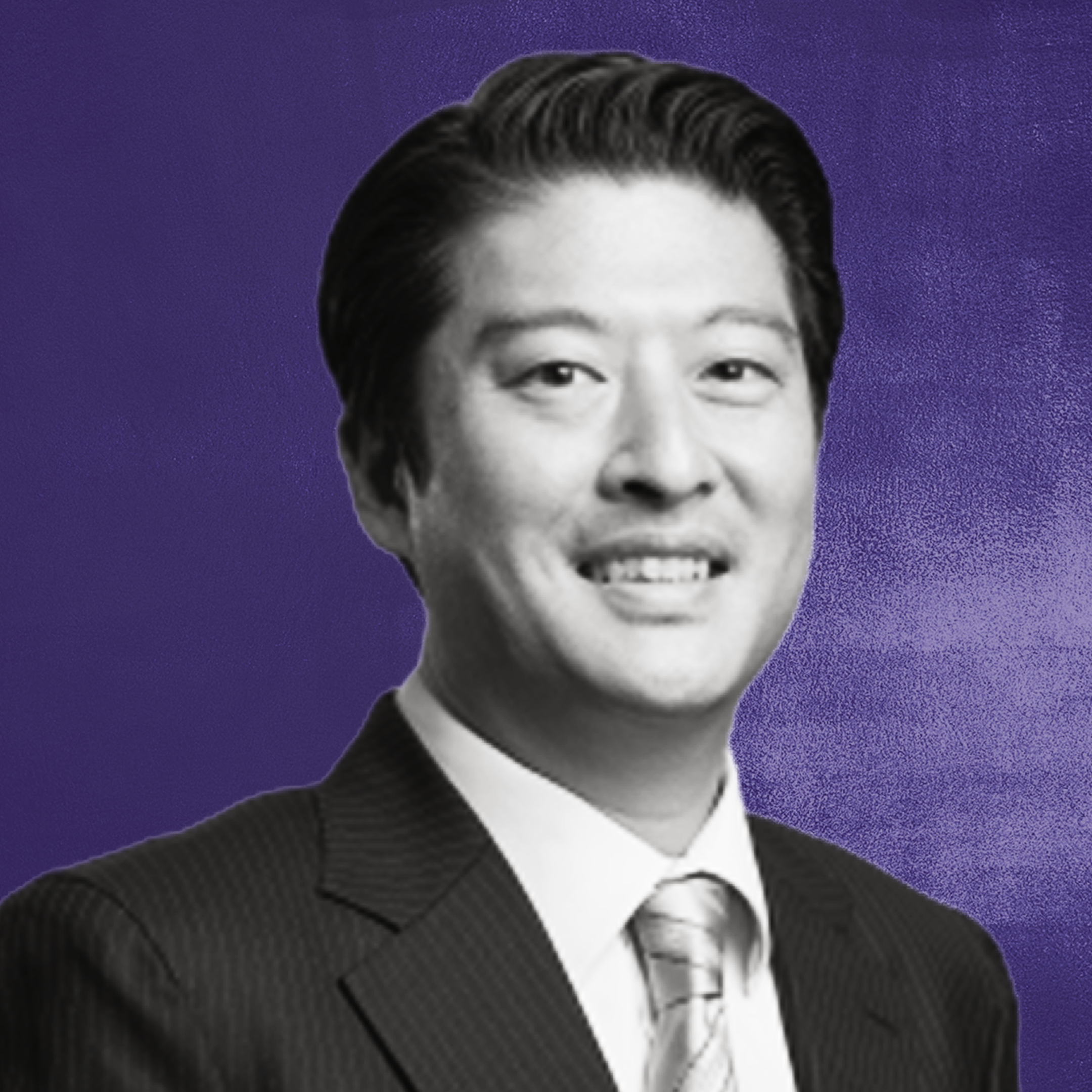 Nick Park
Senior Managing Attorney
Dentons Lee
WCL JD '02, Kogod MBA '03
Nicholas Park is a Dentons Global Board Member, Korea Regional Leader and Senior Managing Attorney at Dentons Lee. He advises clients on a variety of issues related to general corporate, corporate financing, real estate, litigation, intellectual property, entertainment, labor, defense, healthcare, government contracting and international trade matters including customs.
Mr. Park regularly advises both domestic and multinational clients on cross-border commercial transactions including mergers and acquisitions, joint ventures, financing and real estate transactions. Mr. Park has served as the lead lawyer on transactions involving the sale and purchase of listed companies, creation of international joint ventures and a multibillion-dollar licensing arrangement. In addition, Mr. Park has extensive experience in advising clients on customs and trade related matters involving rules of origin, transfer pricing, customs valuation and the cross-border transfer of products and services. In the defense and avionics industry, Mr. Park represents many of the top multinational aviation and defense manufacturers and component companies.
In addition to general corporate work, Mr. Park represents a large number of movie production houses, music studios, entertainment companies and celebrities with acquisitions, concert productions, licensing, franchising, endorsement and government relation matters. Mr. Park advises numerous high net worth individuals and their family offices on their investments throughout the world as well as in trust and estate planning matters.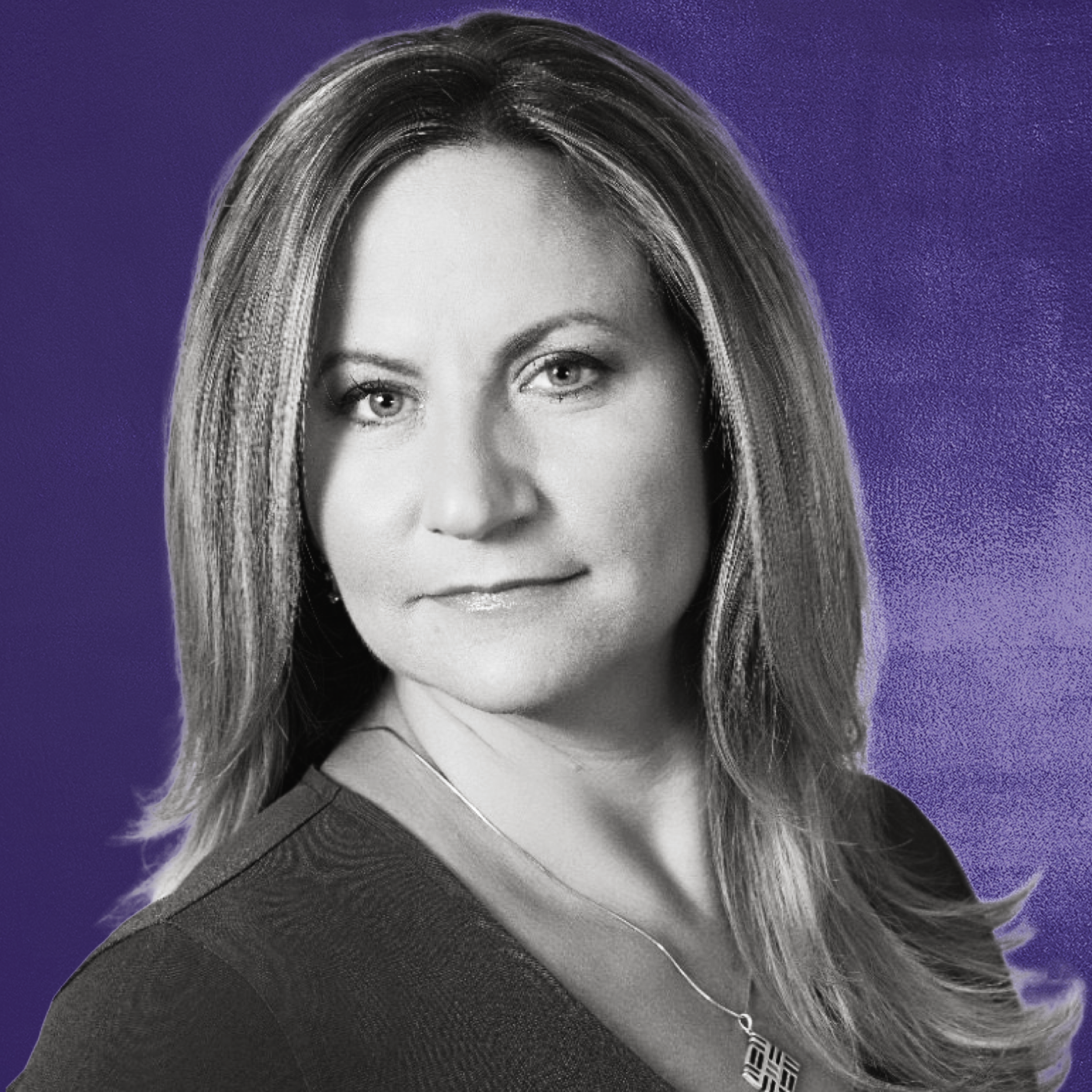 Ms. Lisa Rosenthal is the Chief Executive Officer and co-founder of Mayvin, Inc., a global technical and knowledge-based services firm in almost 30 states and numerous countries. In less than 9 years, her Team grew Mayvin from $1M in annual revenue to over $75M. Mayvin has made the Inc 5000 list of fastest growing firms for 8 years, an accomplishment less than 2% of companies achieve. Through her innovations and strategic leadership, Mayvin has achieved significant growth by penetrating new and emerging markets through a diversified client base CONUS and OCONUS supporting the Departments of Defense, Homeland Security, and Justice. Prior to starting Mayvin, she provided analytic and operations support to the Army, DoE, the Intelligence Community, and various Air Force and Ballistic Missile Defense organizations. Lisa is also the co-founder and CEO of Level Up Ventures, Inc (LVUV) – an angel investment group based out of Washington, DC. LVUV provides startup capital in addition to mentoring, connections, and business assistance for entrepreneurs.
Lisa proudly serves on the Florida Atlantic University Advisory Board, the Truist DC Advisory Board, the AU Entrepreneurship Council, and My Sister's Place Board of Directors (a domestic violence shelter), as well as supports numerous philanthropic organizations. She previously was a Board member for the American University (AU) Alumni Board of Directors and the American Health Education Center Network, Belvoir Federal Credit Union, and the National Board of Directors for Women in Defense. She has a Master's of Business Administration in International Finance and Management of Global Information Technology from The American University; a Bachelor's of Arts in Political Science and a Bachelor's of Arts in Environmental Policy from The American University.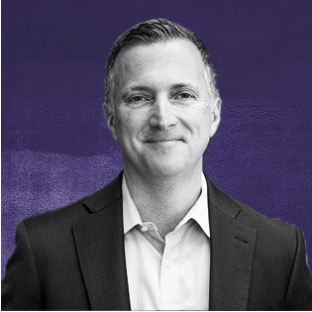 Mike Santomassimo
Senior Executive Vice President and CFO
Wells Fargo & Company
Mike Santomassimo is senior executive vice president and the chief financial officer (CFO) of Wells Fargo, responsible for the company's financial management functions including accounting and control, financial planning and analysis, line of business finance functions, asset-liability management, treasury and tax. He is also responsible for the company's investment portfolios, corporate development, and investor relations. Mike serves on the Wells Fargo Operating Committee and is based in New York.
A 20-year veteran of banking and investing, Mike previously served as CFO at BNY Mellon where he was responsible for the controller, treasury, investor relations, strategic planning, corporate development and tax functions, as well as its leasing businesses. He was also responsible for business resiliency, regulatory relations, and corporate services. Mike joined BNY Mellon in 2016 as CFO for its investment services businesses.
Prior to joining BNY Mellon, Mike was CFO for Banking at JPMorgan Chase, which included investment banking (advisory and equity & debt capital markets) and treasury services. He also was CFO of JPMorgan's securities services & U.S. private banking businesses and ran the strategy and finance team for Smith Barney's brokerage division.
Mike earned his bachelor's degree in finance from The American University and an executive MBA from New York University. Mike serves as a member of the board of trustees of The Peck School in Morristown, New Jersey.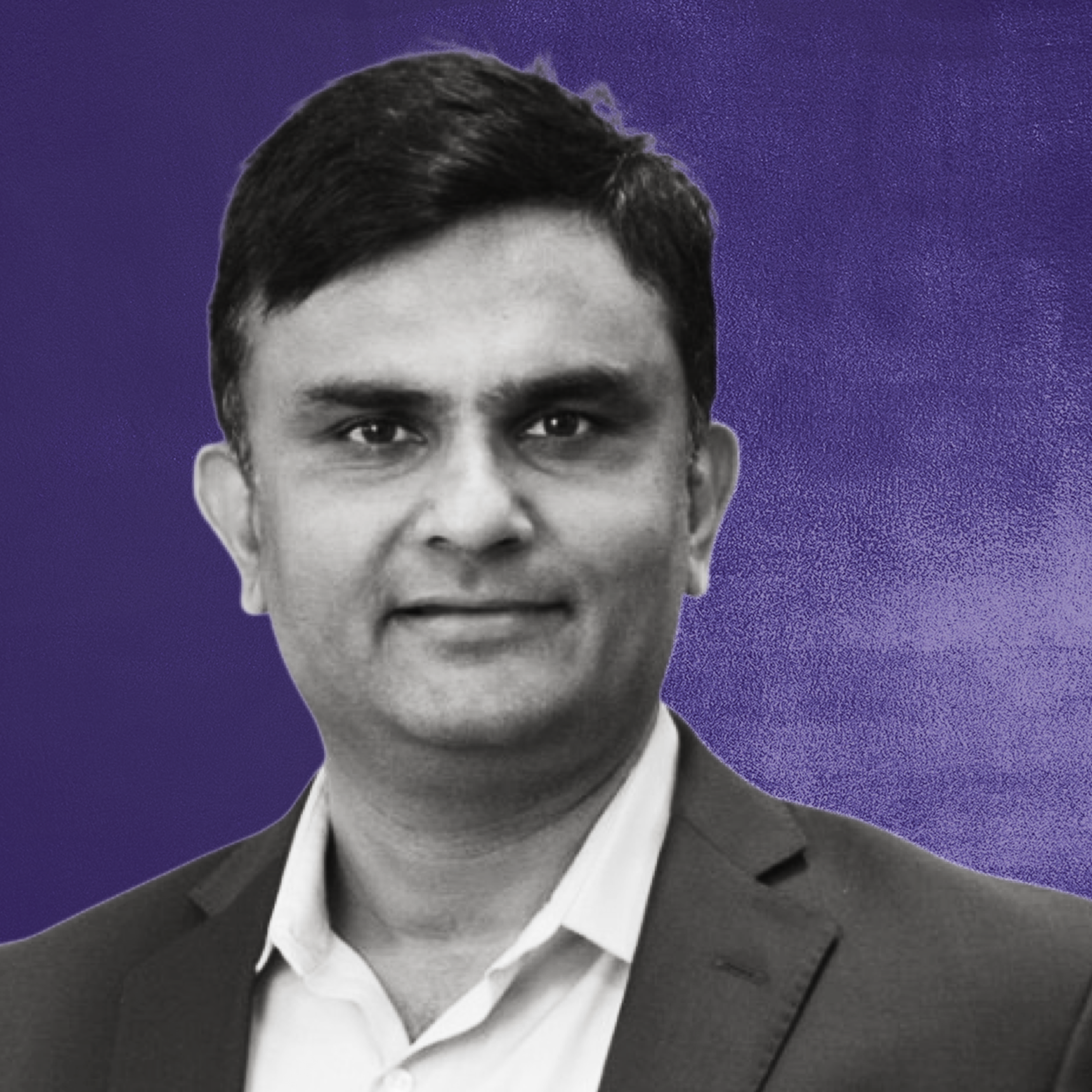 Alok Sonig
Executive Vice President and Group President, Pharmaceuticals
Baxter International Inc.
Alok Sonig is executive vice president and group president, Pharmaceuticals.
He was appointed to his new role leading Pharmaceuticals in 2023 after serving as president since 2022. Alok brings his twenty-three years of experience as a global leader in pharmaceuticals and the health care industry to support Baxter's leading portfolio of diagnostic, critical care, nutrition, kidney care, hospital and surgical products and solutions and build upon the company's rich heritage of medical breakthroughs to advance the next generation of transformative healthcare innovations.
Most recently, Alok was CEO of Lupin Pharmaceuticals, the eighth largest generics pharmaceutical company both in terms of market capitalization and revenues globally. At Lupin, Alok led the US generics business, including research and development in India and the US and the commercial side of the business in the US. He was also responsible for Lupin's global biosimilars business.
Before Lupin, Alok was CEO of developed markets (US, Canada, Europe, and Japan) at Dr. Reddy's Labs. He joined Dr. Reddy's in 2012 and ran their India business from 2012 to 2015 before moving back to the US to run their North America business based in Princeton, NJ. In his tenure, he grew and stabilized the India and US businesses and orchestrated successful acquisitions of companies and strategically important portfolios. He has focused on integrating R&D and biosimilar capabilities to help drive organic growth across both branded and generic businesses.
He is a board member and treasurer of AAM (Association for Accessible Medicines) and represents the industry in helping shape dialogue with key stakeholders.
Prior to Dr. Reddy's, he spent over 15 years at Bristol-Myers Squibb, where Alok held several positions of increasing responsibilities in general management, country leadership roles, global strategy, and marketing, mostly based in the Princeton, NJ, area. His last role with BMS was vice president, strategy and business model innovation.
Prior to joining BMS, Alok was based in Washington, DC, and spent his early years as a management consultant working in various industries on strategy and innovation assignments, including health care technology and telecommunications.
He holds a bachelor's degree from Punjab Engineering College in India and an MBA from American University. Alok resides in Princeton, New Jersey.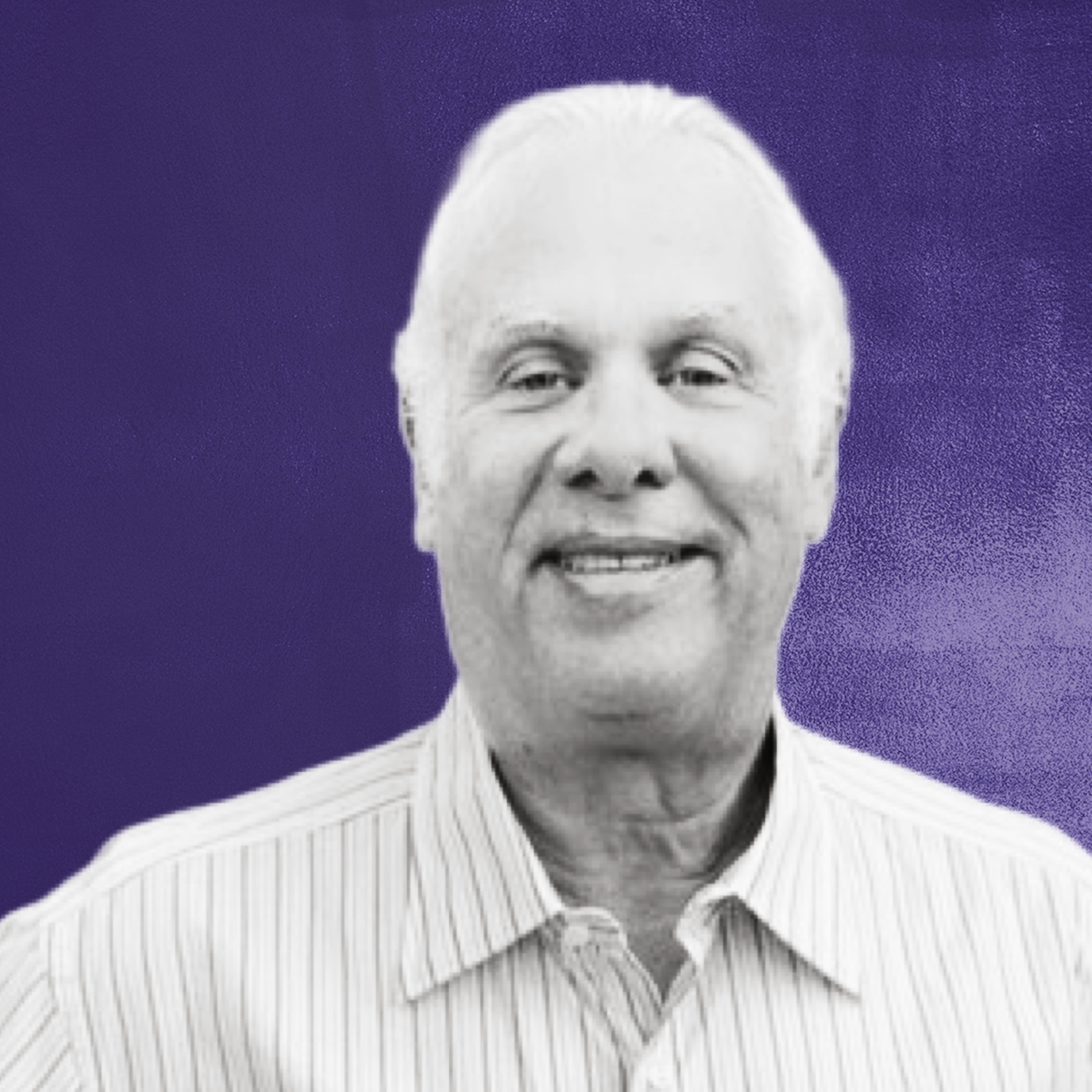 Gary Veloric
Founder
Red Stripe Plane Group
Gary Veloric is founder of Red Stripe Plane Group, a principal investment and advisory firm.
In 1992, Gary co-founded J.G. Wentworth (JGW), a specialty finance company. JG Wentworth is widely regarded as the leading national brand and the trailblazer of the secondary market for structured settlements.
While there, he held various senior management and board positions, sculpting an asset class in finance that pioneered the first structured settlement securitization. In 1992, he founded JG Wentworth Securities, a merchant banking firm (member NASD), and held a general security and general municipal principal license. He also created JG Wentworth Mortgage Funding, a mortgage lender with HUD Eagle status. In
1997, the mortgage and merchant banking firms were sold to DVI, a NYSE listed specialty finance company. Ultimately, JGW was sold to a private equity firm in 2005, and he remained with the company through 2007.
Gary's first ten years of business were spent working for Geriatric & Medical Companies in various senior financial, managerial, and strategy positions and as a member of the board of directors. The company was one of the ten largest long-term care providers in the country publicly traded on the NASDAQ.
Gary holds a bachelor's in finance and accounting from American University. In May 2013, American University awarded him an honorary degree—doctor of laws honoris causa. He resides in Boca Raton, Florida.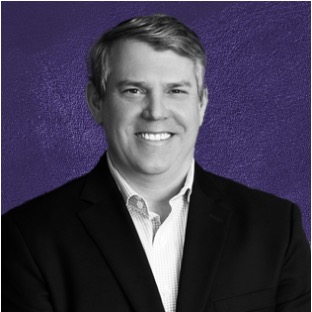 Jeff Walpole is the co-founder and CEO of Phase2, a recognized leader in open technology, that designs and builds some of the most trusted digital experiences in the world. Jeff brings 25 years of Internet, information technology, and software industry experience to leading the company. As CEO, Jeff leads strategy and has been instrumental in the growth of the firm since its inception in 2001 to over 150 experts across the US.
Jeff received an M.B.A. with a concentration in the Management of Global Information Technology, from the Kogod School of Business at American University and a Bachelors degree from Tulane University. Jeff is active in local and national technology groups and boards including serving on the IT and Analytics Advisory Council for the Kogod Business School.