Jul 1, 2023
FALL 2023: Final Application Deadline (Domestic Applicants Only)
At a Glance
An MS in real estate gives you an advantage over the competition in an already competitive industry. Your elevated skillset will open doors and give you the leadership skills to take on large-scale projects. Numbers don't lie–100 percent of our graduates are either working, in graduate school, or both six months after graduation.
30 Credits
Flexible Class Options
Our MS in real estate is flexible and comprehensive. Choose from nearly 30 electives, like Corporate Governance or Statistical Methods, and design your own schedule.
12-24 Months
Full-Time and Part-Time Options
Earn your degree—and advance your career—on your own terms. Attend the program part-time or full-time, depending on your work and life demands. Full-time students graduate within 12 months, part-time in 24 months.
$250K
REIT Fund Management
Get hands-on experience by overseeing $250,000+ in assets through our student-managed Nulsen Real Estate Investment Trust.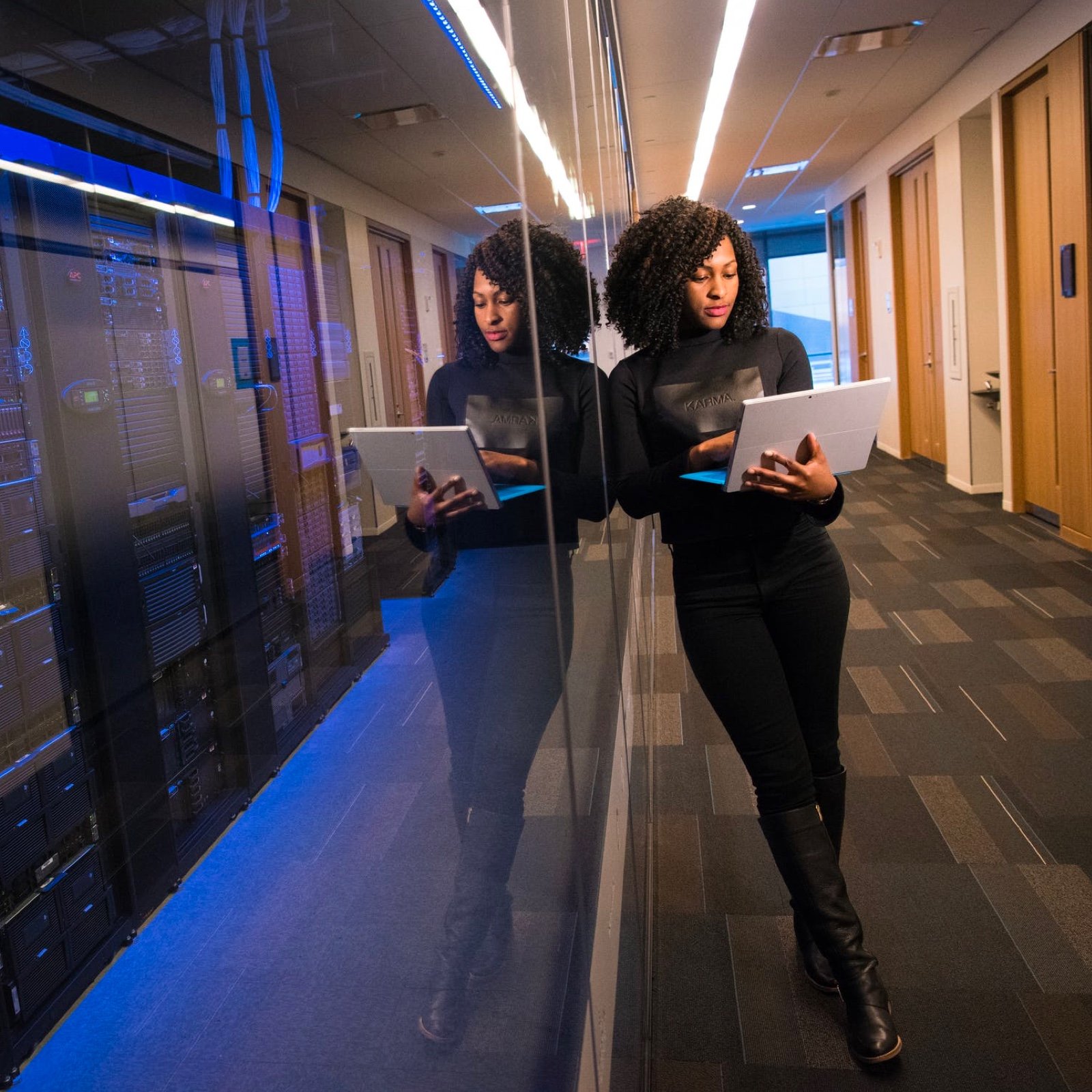 Gain an edge in this competitive job market by completing one of our six professional graduate certificates, like analytics or Islamic finance.
What You'll Learn
The MS in real estate consists of 30 credit hours. Our flexible curriculum means you can tailor your plan of studies to suit your goals.
Personalized Plan
Students take Introduction to Finance the week before the term begins. This gives them a solid understanding of the basic financial concepts they will revisit in later courses. The rest of the curriculum is divided into 21 credit hours in core courses and 9 credit hours in electives. We offer over 30 different electives ranging from financial analysis, investment, portfolio management, entrepreneurship, and more so you can customize your plan of studies.
Practical Experience
The Capstone project in Urban Planning and Sustainability gives you the chance to apply your knowledge on LEED real estate projects. As the first Platinum LEED city in the world, DC is the ideal location to immerse yourself in topics like green infrastructures and sustainable design.
You'll Walk Away With
Real State Fundamentals—comprehension of the basic aspects of residential/commercial real estate and the mortgage markets. Ability to explain how real estate has an impact on the economy: urban growth, housing, Wall Street (securitization), governmental agencies. Ability to describe the environment in which business operates, including economic, legal, ethical, and societal dimensions.

Real Estate Operations—ability to recognize the operations and management of multifamily and commercial real estate. Ability to demonstrate knowledge of the legal documentation and laws that have an impact on the acquisition and management of real estate.

Real Estate Valuation and Investment Analysis—ability to identify the key metrics for the evaluation and valuation of residential, multifamily, and commercial properties from an investment perspective. Students taking the Real Estate 685 elective will be able to apply NPV, DCF, IRR, pro forma modeling for underwriting real estate, as well as various structures for the acquisition/recapitalization of real estate.

Development, Urban Growth, and Sustainability—understanding of development, zoning, urban growth, and sustainability issues. Ability to explain: how zoning laws/regulations impact development, how urban growth affects density and development, new LEED regulations, and how they relate to development in DC.

Teamwork and Communication—participation in working teams and construct effective, clear, and well-written analyses.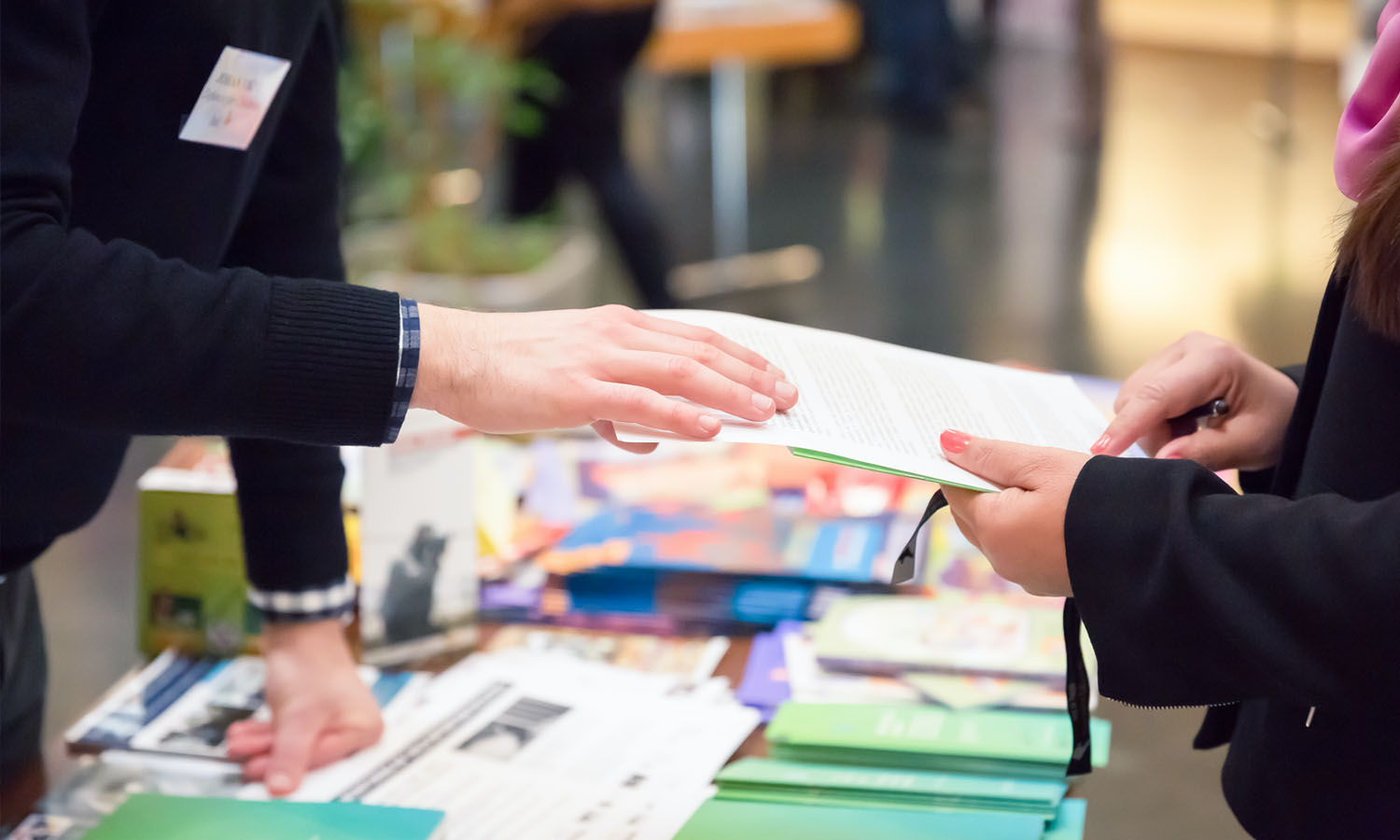 Professional Partnerships
Kogod's partnerships with the Chartered Financial Analyst Institute, Chartered Alternative Investment Analyst Association, and Global Association of Risk Professionals give you access to exclusive CFA, CAIA, and FRM content and sample exams.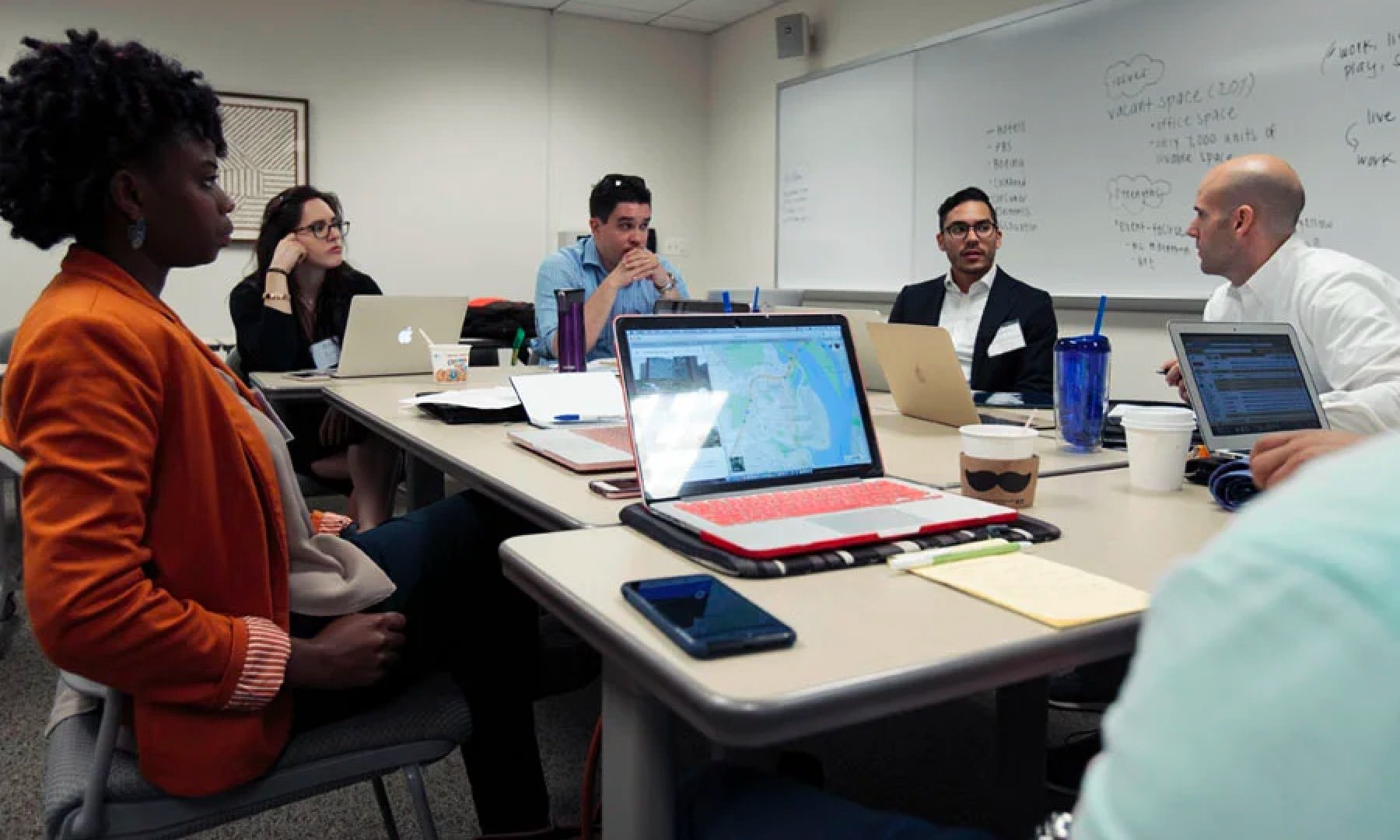 Real Estate Investment Trust
Oversee $250K in real estate investment funds before you graduate. Follow the market and conduct real-time analysis with your classmates. The decisions are entirely student-run.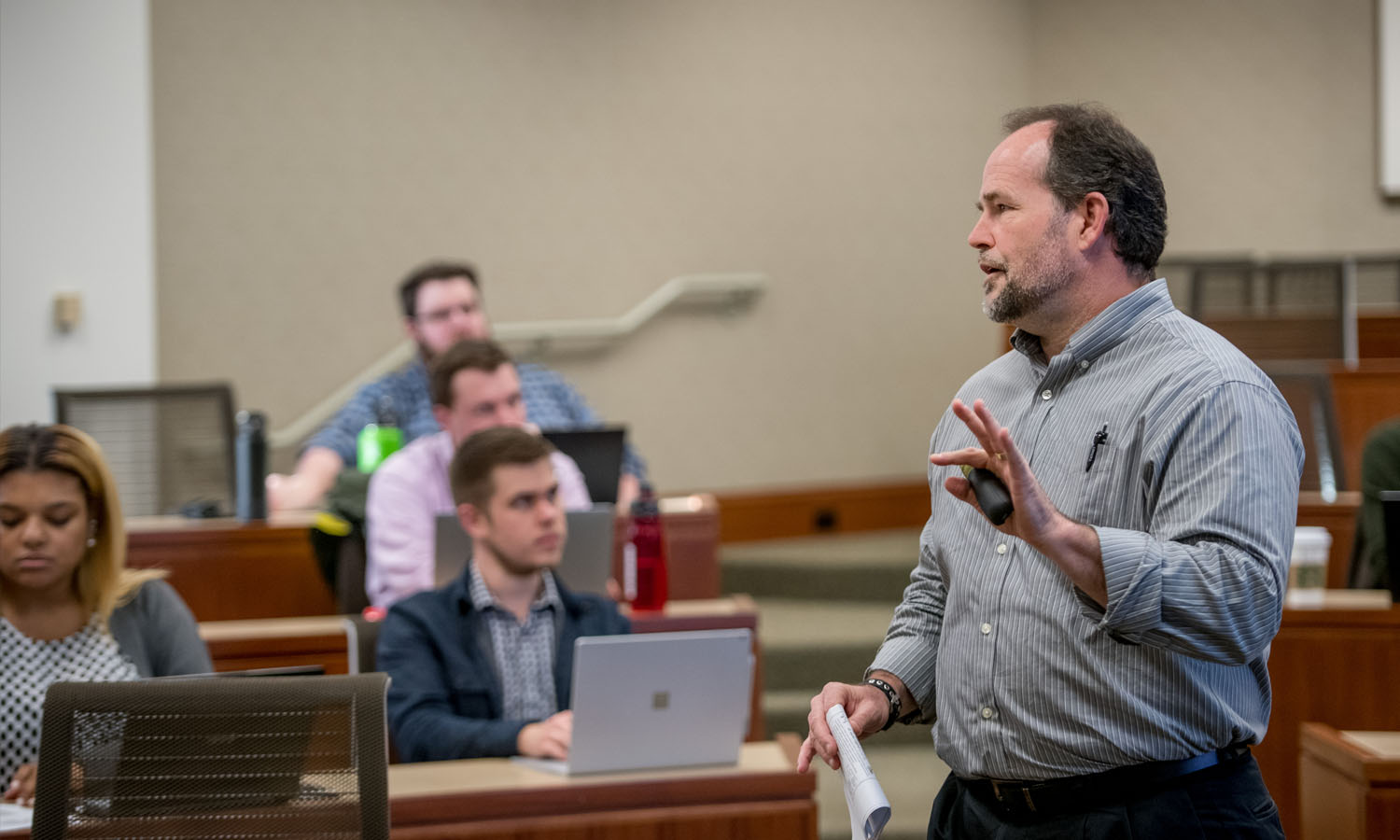 Dedicated Faculty
Our faculty are renowned experts in their field and key players in Washington, DC's real estate industry. As mentors, they are invested in your professional and academic success.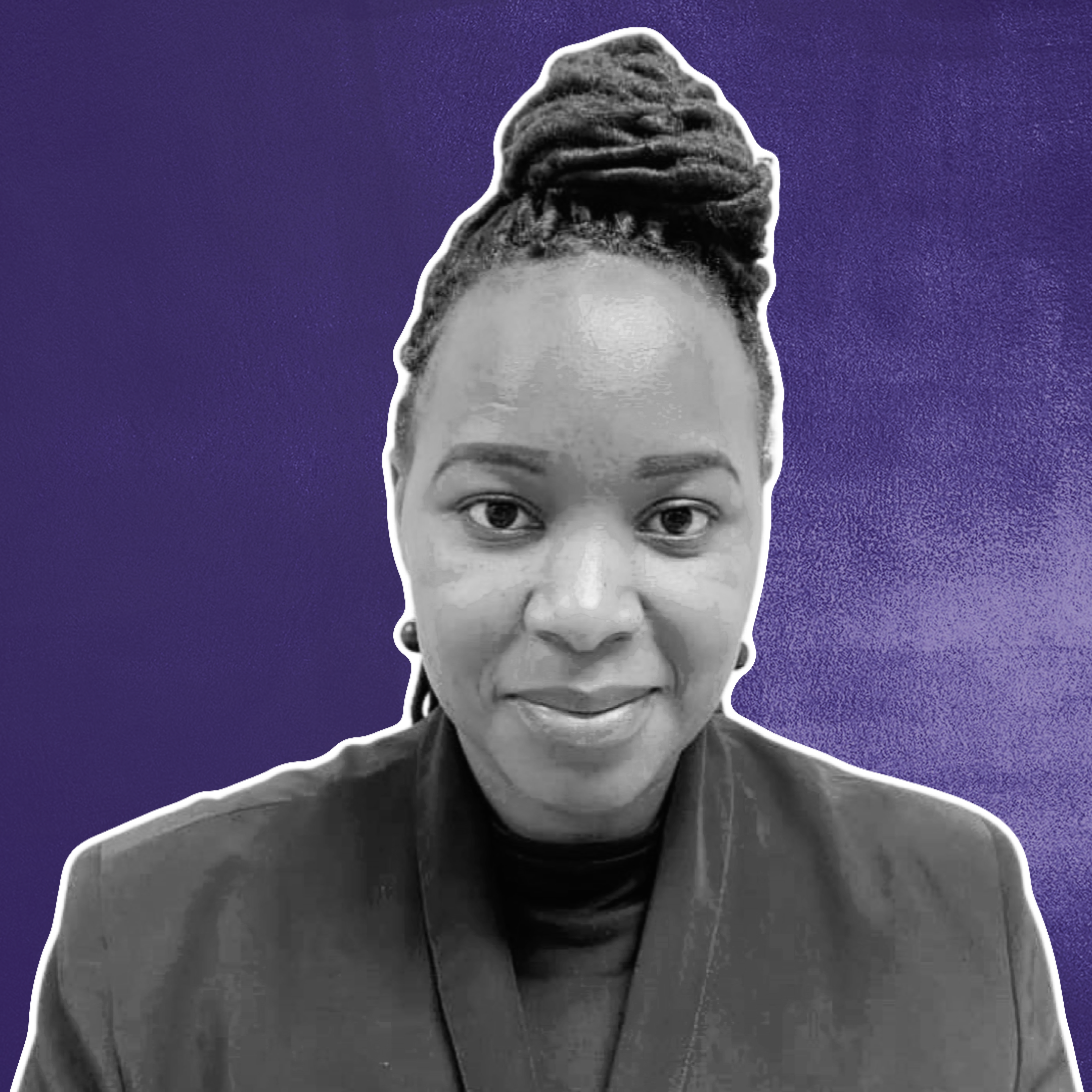 Grace joins us from Lagos, Nigeria, and she has a bachelor's degree in estate management from Joseph Ayo Babalola University. Why did Grace choose Kogod? So many reasons! Kogod offers flexible course options to build a specialization and it offered networking opportunities with industry leaders! But don't take our word for it! Schedule a one-on-one appointment with Grace to learn more about her reasons and her experience at Kogod.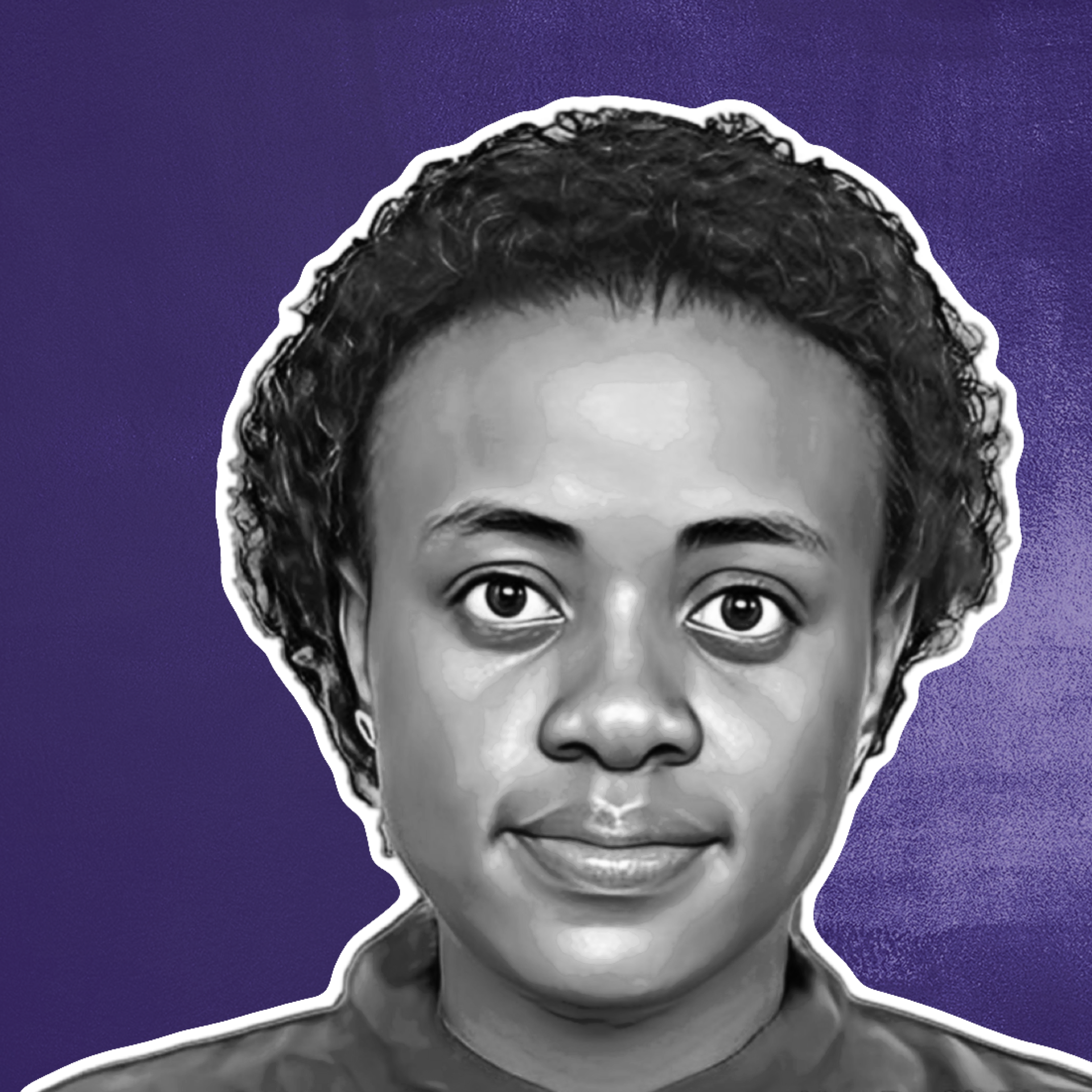 Hadija joins us from Dar es salaam, Tanzania, and she has a bachelor's degree in real estate, finance and investment from Ardhi University. Why did Hadija choose Kogod? Three reasons! The curriculum, student organizations, and the AU center of innovation. But don't take our word for it! Schedule a one-on-one appointment with Hadija to learn more about her reasons and her experience at Kogod.
20%
International Students
1.2 years
Average Work Experience
*Black = Black or African American; Hispanic = Hispanic/American or Latino; AIAN = American Indian or Alaska Native; NHPI = Native Hawaiian and Other Pacific Islander.
Careers & Outcomes
Our graduates have found professional success in different sectors of the real estate industry.
Alumni work in:
Commercial development
International development
Mortgage financing
Investment banking
Recent employers include:
CBRE
City of Austin
Cushman & Wakefield
Duff & Phelps
Fannie Mae
Host Hotels and Resorts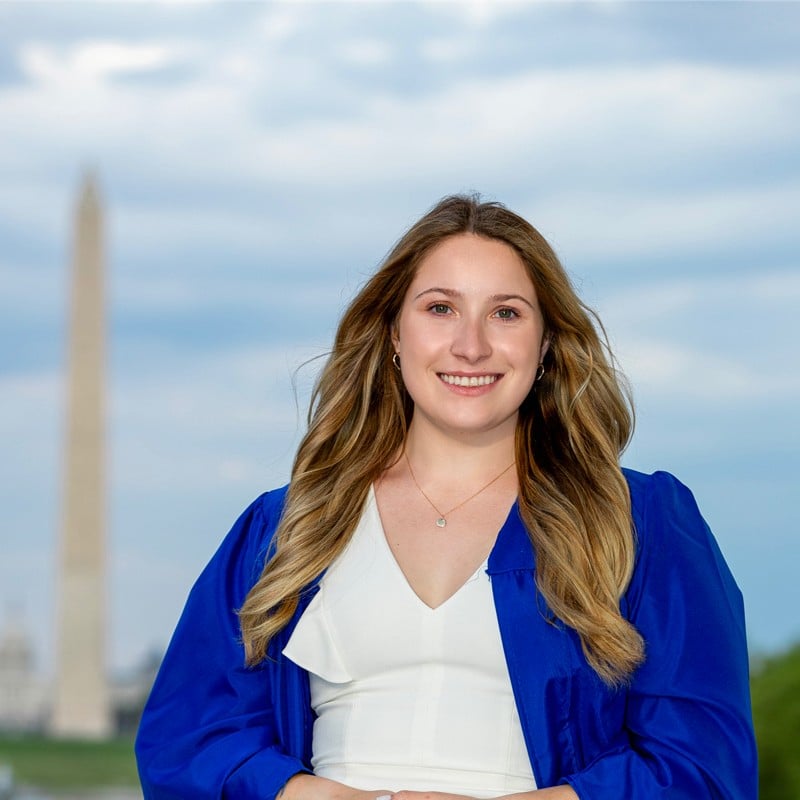 Join Kogod graduate student Gabby Vella as she takes you through some of her favorite places in the nation's capital.
Upcoming Admissions Events
Gamechangers in Sustainability Speaker Series Strive Masiyiwa
One of the pioneers of the mobile telecoms industry in Africa, Strive Masiyiwa is the Founder and Executive Chairman of Econet Group which comprises Cassava Technologies and Econet Wireless. Join the fireside chat with investor and philanthropist Strive Masiyiwa. Register Now
TBA