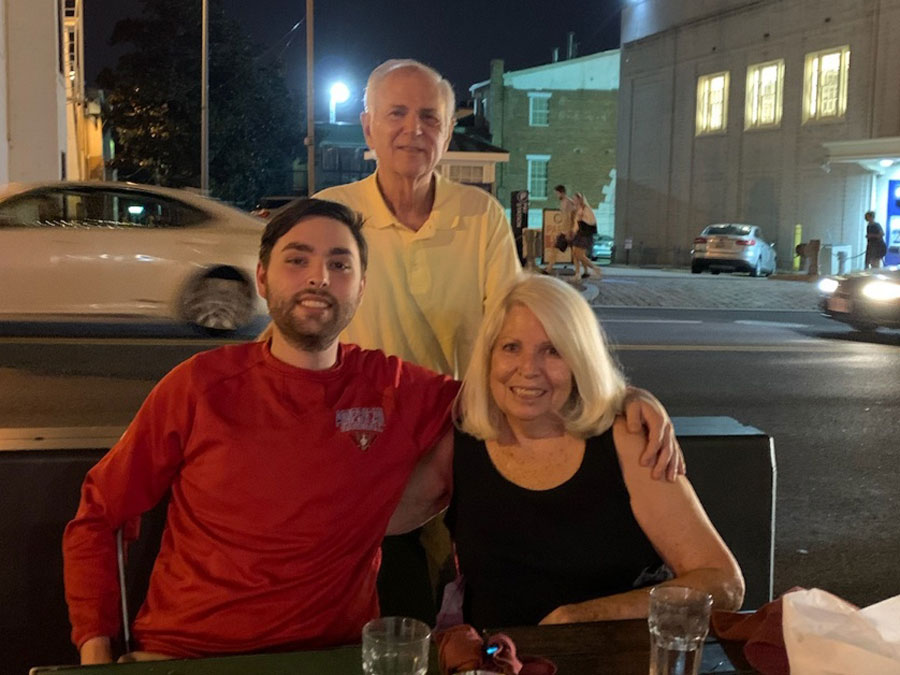 One thing that drew the Levines to American University is its location in the nation's capital and its sense of history. "We were there when Kennedy was assassinated," Ellen says. "I waited in line for 12 hours at the Capitol Rotunda, and I saw the Kennedy family and watched the funeral. It was incredibly special to be in Washington, DC at that time and to be part of history."
This appreciation of Washington is a value that the Levines have instilled in their grandson. They brought Justin on a tour of colleges when he was a high-school senior, and he had similar reactions as his grandfather. "Justin thought he wanted to go to school in the middle of a city," Ellen explains, "But as soon as he walked on AU's campus and saw the quad, he knew it was a perfect fit for him." The feeling was confirmed when he went to coffee that day on campus and looked up at a bookshelf and spotted his grandfather's yearbook from more than 50 years ago. "It was like a sign," says Ellen.
When Justin left for American University, he promised his grandparents that he would take advantage of everything that DC offers, and he's kept this promise, even going downtown to the US Supreme Court to take photos for his grandmother after the death of Ruth Bader Ginsburg.
"Justin has learned so many academic and life lessons at AU," says Ellen. "He has such incredible access to his professors, and it's heartwarming to us." And of course, says Ellen and Mark, they are excited to get back to campus for Justin's graduation this May—in fact, they've already bought their airline tickets and made hotel reservations. "We would not miss it," Ellen says.