We know that students value getting to know one another because that's when the relationships can become more real and personal."
As part of the visit to the Pacific Northwest, MBA students fostered those connections with one another and a host of AU alums employed at some of the region's most well-known corporations: Amazon, Microsoft, and Hewlett Packard, along with Boeing.
Those student-alumni connections, forged over conversations about leadership challenges, career ladders, and professional development, are poised to last far longer than any one trip, said Mark Clark, Kogod Department of Management chair professor and one of the immersion's faculty leaders.
"These are potentially the folks they will call on for the rest of their career," he explained.
Networking was similarly on the minds of Kogod undergraduate students as they traveled to Texas over spring break.
Adjunct Department of Management professor and music industry veteran Linda Bloss-Baum had a critical requirement for the dozen business and entertainment program students attending the course: Bring 100 business cards, and hand them all out.
"Networking is an art," she said of the SXSW experience's core objective. "Particularly in the entertainment industry, it's all about who you know, how you meet them, and honing those relationships."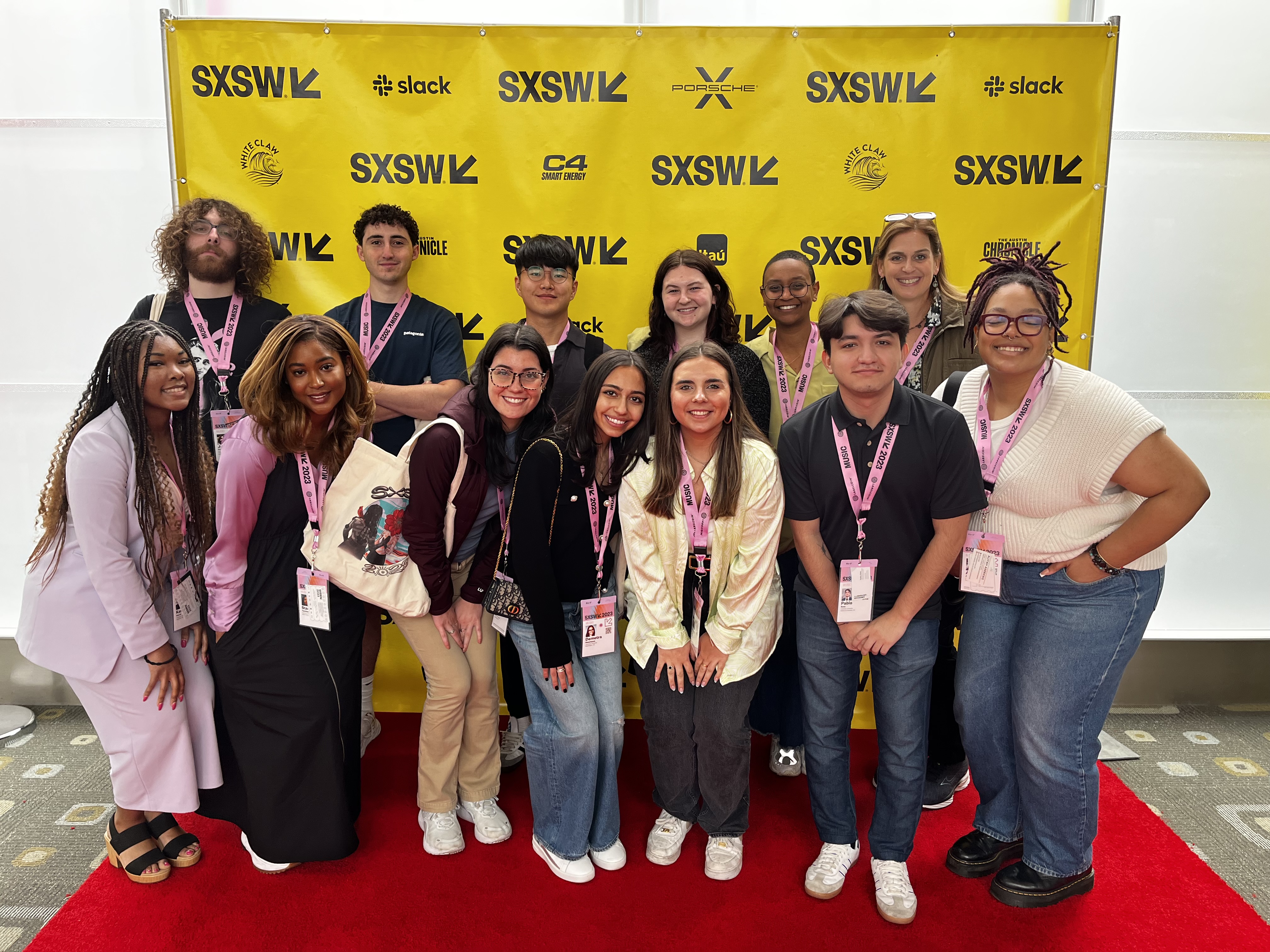 While providing a bit of structure with daily, organized executive meet and greets and panel discussions, Bloss-Baum was most impressed by the palpable growth students showed in setting up their own networking meetings by week's end, an impressive feat at a world-famous event typically attended by hundreds of thousands of people.
"The importance of networking was the major takeaway," said Leah Naod, Kogod '23, who embarked on the trip to gain more exposure to a music and entertainment industry she hopes to enter following her upcoming graduation.
"I got much more out of it than I could have imagined," Naod added.
Alexandra Saravia, Kogod '23, likewise felt her trek to the United Kingdom exceeded expectations.
The faculty-led undergraduate finance immersive program to London included stops at iconic tourist sites like the London Eye, Parliament, and Kings Cross (home to Harry Potter's 'Platform 9 ¾'), to be sure, but also far more substantive visits.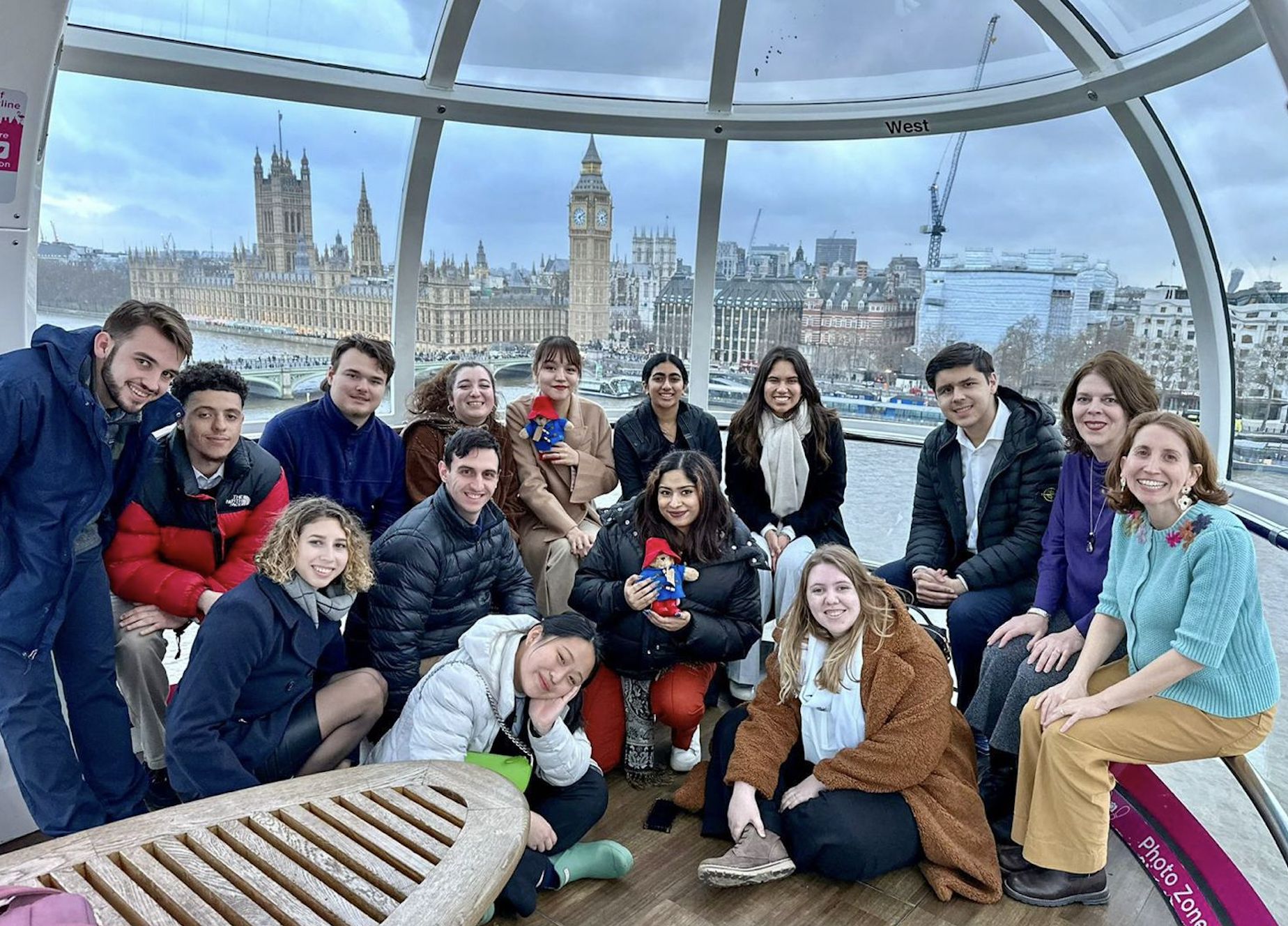 Students immersed themselves in international business practices at London Stock Exchange and in the city's financial district. They also took part in meetings at global law firm ReedSmith, LLP, global internet security and technology company Cloudflare, and health insurance provider Vitality—to name a few.
"I learned to be curious and about the importance of asking questions to develop a deeper understanding of people and the work being done worldwide to meet important missions," said Sai Velaga, Kogod '24, who noted the group's meeting with Kogod alumni at Bloomberg's UK offices only underscored her confidence AU has prepared her for the workforce.
Department of Accounting and Taxation professor Tara Fisher, a faculty member on the trip, further described the Bloomberg UK visit as one of the highlights of the course.
These immersive trips complement classroom learning with real-world experience."
It's a purpose that holds true both for undergraduate students and those in the MBA program learning to apply leadership and financial analysis skills to help businesses operate more effectively.
"Our students often return from these experiences with a fresh perspective on the fields they hope to go into, post-graduation, and new ideas about strengthening their resumes and portfolios while at AU," said Jolie Roetter, Kogod director of global learning programs, who attended the SXSW trip. "And, of course, they also have an expanded network of professionals and classmates."