Sky-High Marketing Dreams
Kogod MBA alum Carlos Aguirre shares his experience working with Etihad Airways for the MBA consulting project.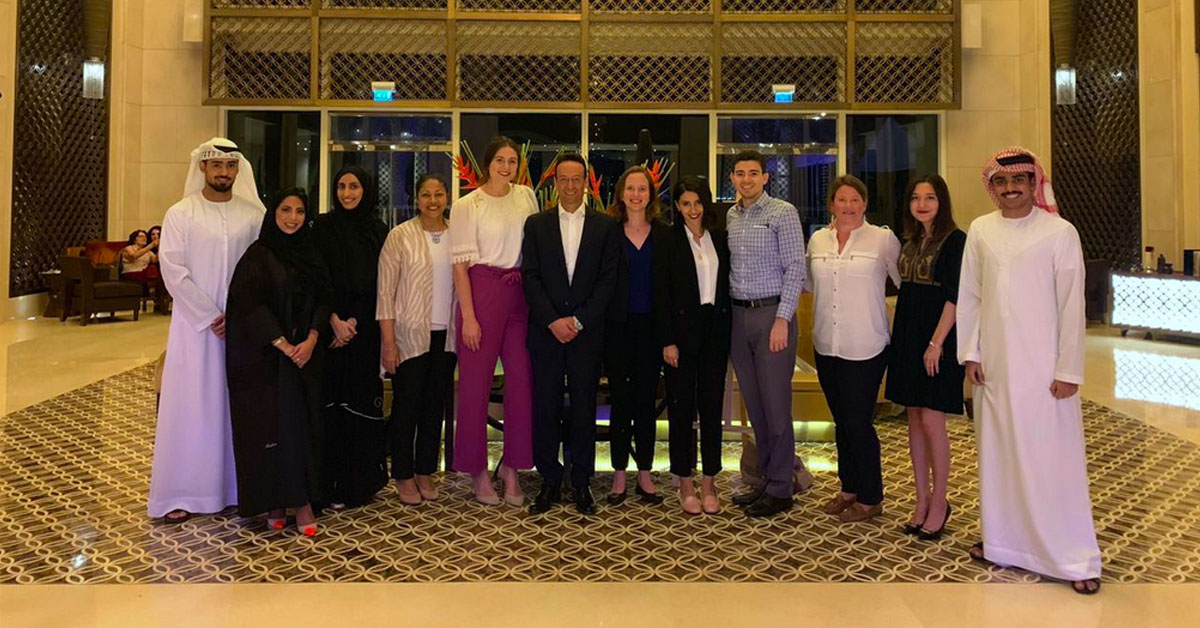 We are featuring a new series of "diary" posts from our Kogod Graduate Student Ambassadors, bringing you a first-person view of life as a Kogod graduate student. Our third entry by Carlos Aguirre (Kogod/MBA '20) is about his experience working with a team of other Kogod MBA students on an Etihad Airways consulting project.
The Kogod MBA program includes a consulting project where students get to provide support and feedback for real companies across the world. My team and I worked with Etihad Airways, the UAE's national airline based out of Abu Dhabi. Etihad asked us to provide them with recommendations to improve their customer experience (CX) over the next three to five years. This project was challenging yet rewarding as it allowed us to think critically and expand our knowledge in marketing and CX while also learning more about the airline and travel industry.
Due to the nature of the project, we held weekly meetings with key representatives from the marketing, enterprise analytics, and Etihad Guest (their loyalty program) departments before we arrived in Abu Dhabi. Once we were in Abu Dhabi, we also met with Etihad's digital, legal, and guest satisfaction teams to put finishing touches on our recommendations.
Meeting the client was an interesting experience in and of itself. Before we went to the UAE, we had representatives from their embassy visit Kogod to share insights about the Emirati business world and the way business is conducted there. Coming from a Latinx culture, I took careful notes to make sure I was respectful of their own culture. Note to self: never underestimate the power of the word "shukran" or thank you.
The Kogod faculty were very supportive throughout the course of this project. Not only did we get guidance from our professor, but we also reached out to collaborate with other professors in the marketing and information technology and analytics departments.
I found this project to be useful as I prepared to pivot into marketing roles post-grad. It was an exciting and real way to put many of the skills we developed and the concepts we learned in class into practice. The experience of working with an international client addressing an important business problem was one of the highlights of my MBA experience at Kogod. Not to mention, it also gave me great talking points for interviews!