Success takes action and precision: being the best you can be. And to do that, you must be passionate."
Which is more important, starting off: Developing the product or the business?
It's both—the product will bring the business and vice versa. Your product should be so good that after someone experiences it, they return with four more people. This is what's happening at Spicy Water; our quality food is why our customer base is growing. But you also need vision to know where you're going. That's where attending business school comes in. Kogod helped me develop the technical skills I needed to fulfill my vision.
You earned your MS in real estate from Kogod. Can you talk more about the skills you acquired and how this has supported your success with Spicy Water?
Kogod helped me understand how the business world works. When deciding where to open Spicy Water, I knew how to weigh the pros and cons of establishing a business in the area and how to negotiate rent and interpret rental contracts. I also knew if I ever started a business, real estate would give me a place to invest my money. Once my business grows, one of my goals is to return to real estate—back to that foundation I had with Kogod.
What sets your business apart from others like it?
We use products well-known by the public, but we do it our own way. I apply this principle in preserving traditional West African style while being modern. For example, we sell a chicken kabob sandwich, which most people are familiar with—but we only have kabobs in my country. This helps make the food more accessible while staying original.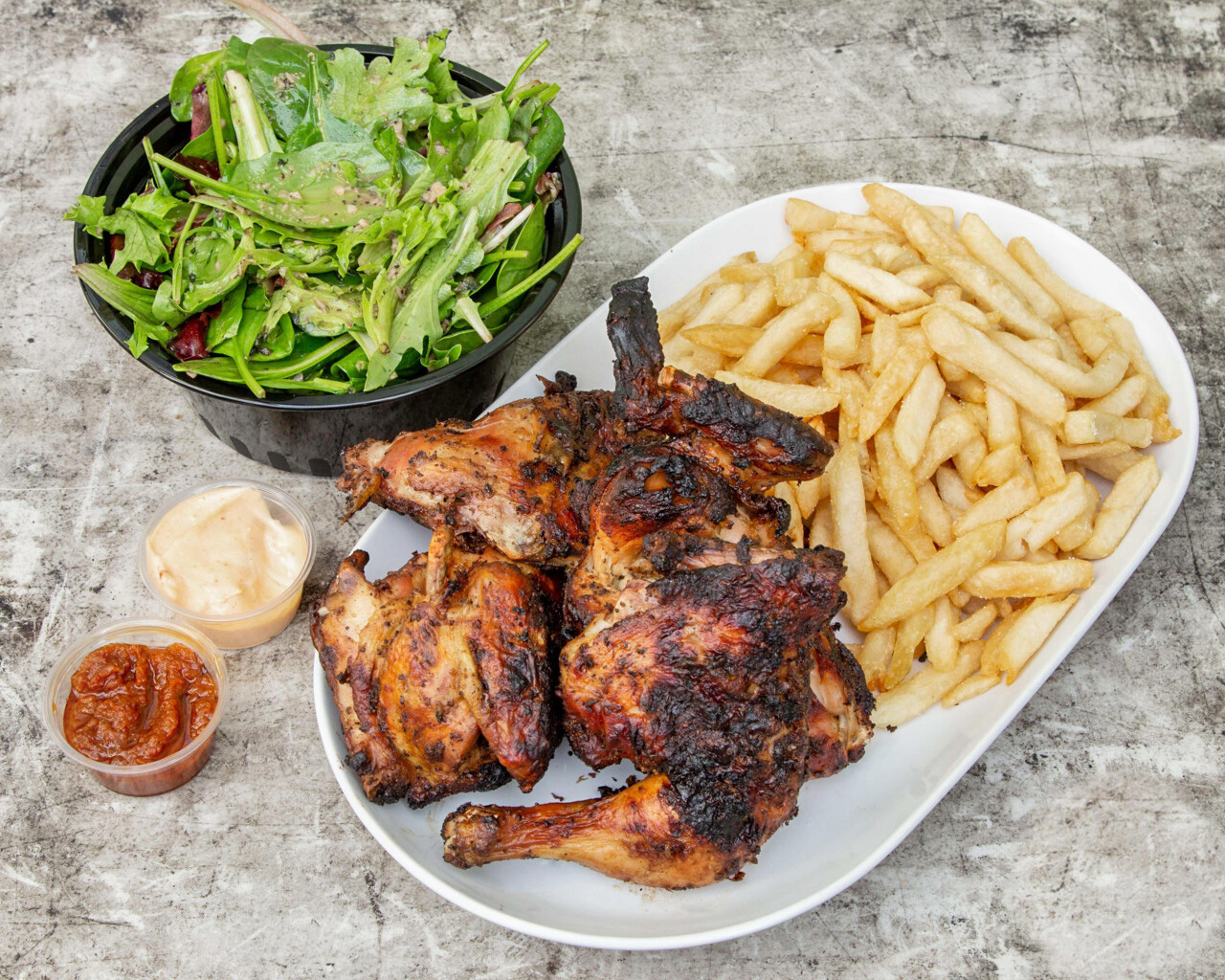 What has been your biggest challenge so far?
Growing my staff and role as a leader. I went from one employee (myself) to managing 10 to 15 people. When it was just me, it was easy to control things; I don't have the same amount of control managing an entire team. I am constantly asking: How can I make sure the product stays true to itself? How can I inspire passion in my employees? How do I ensure they understand the vision?
Don't be afraid if people look at you funny. I think a lot of people turn down great opportunities because they're scared of what others will think."
What advice would you give to an aspiring entrepreneur?
When I first got started in Bethesda, grilling on the streets on my lunch breaks, my coworkers would pass by and give me a look. But I wasn't ashamed of what I was doing. That's the path I chose, and I didn't look back. You need passion, faith, and an attitude of, "This will work regardless of how people feel about it." Just go for it. I hope this advice can inspire people and give them the courage they need to start.
Where do you envision things going from here?
I want to continue hiring new people and make a name for Spicy Water. My goal is to copy what we're doing on U Street into a second location—then a third, fourth, and fifth. We also have a top floor we haven't opened yet at our current location. It'll be a full-service restaurant—a fast-casual thing with alcohol and drinks where people can come and stay. I want us to follow the path of becoming the next Cava, Chipotle, or Sweetgreen. Why not?
At Kogod, our mission is to use business as a force for meaningful change. What does this mean to you?
As an entrepreneur, I make a difference for myself and those who work for me. I'm creating something that gives people jobs—an opportunity they can take advantage of. I feel a huge sense of responsibility for my employees and their families. Ultimately, I'm just trying to give back.
Visit Spicy Water at 2019 11th St. NW in DC to try some of Kouassi's West African fare. Check out the article featuring Spicy Water in DCist. Follow on Instagram @spicywaterafricangrill