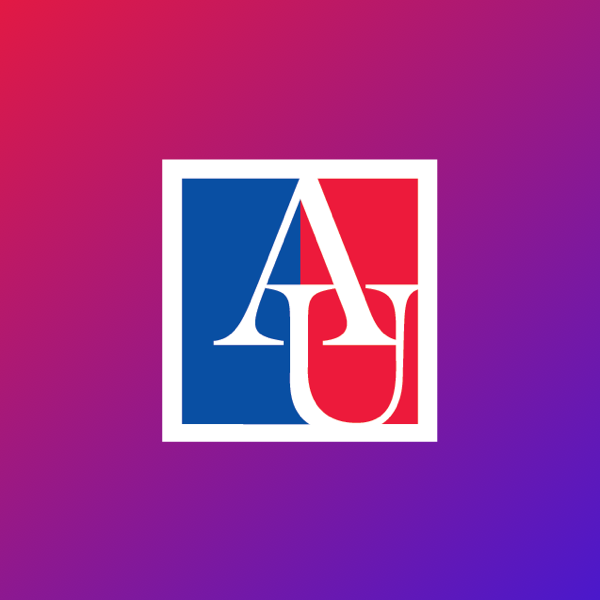 Tell us a bit about your background.
Throughout the course of my life, I have been exposed to a variety of cultures due to my father being in the military. This gave me the opportunity to travel to many exciting places and learn about the different aspects of the government. These experiences inspired me to pursue a career within the government. I currently reside in Baltimore, Maryland, where I work for the Department of Defense as a logistics management specialist.
I graduated from Hampton University with a Bachelor of Science in Business Administration in 2017 and then went on to receive my master's degree in business administration from American University in 2018. In 2019, I decided to launch my company, Edify Consulting LLC. We specialize in business improvements and professional development for businesses of all sizes. I have also developed experience in résumé building, interview prep, marketing, and a number of other specializations that I have gained from my time at both Hampton and American University. In my spare time, I work as a sous chef with my mom running her catering company.
What is your current job title? Can you describe some of your job responsibilities?
I currently work as a logistics management specialist for the Department of Defense. As a logistics management specialist, my job is to focus on being able to perform analysis and coordination of our organization's supply chain. I ensure the proper sustainment of our military equipment. Additionally, I occasionally have to manage the entire life cycle of a product, to include the acquisition, distribution, allocation, and delivery. This gives me the ability to be able to understand the different functions of planning, implementation, and integration. The most important ability is to be able to integrate the separate functions in planning or implementation in a logistics management program.
How has the program helped you as an entrepreneur and prepared you for starting your own businesses?
This program assisted me in discovering my entrepreneurial ventures after the completion of my degree. The variety of courses from the Immersion Leader trips, Contract Creation, Project Management and Financial Accounting sparked the desire in me to want to launch my dream of running my own company. Using the knowledge that I gained from my MBA experience, I was able to successfully launch Edify Consulting, a business improvement and professional development company. My diverse education within business gave me the necessary foundation to be able to effectively communicate, understand the operations of a business, and [have] the capability to handle many of my financial obligations on my own.
Did any particular courses really stand out to you?
The most impactful courses from my AU experience were the two immersion trips that I was able to attend in San Francisco and Chicago. It was my first time traveling to both locations, so it was extremely exciting to not only be in the environment of education with my peers but also be exposed to the different dynamics of each company. During the immersion trips, we were able to see the day-to-day operations of McDonalds, Fair Life, and other small local businesses. This was the perfect opportunity to meet my peers face to face and understand the different dynamics that go into keeping this program nationally ranked. I would recommend any student to take advantage of this opportunity because of the different businesses, CEOs, and influential business professionals that you can network with.
With so many MBA programs, why did you choose AU?
I chose American University because of its diversity, ranking, and ability to be able to tailor an MBA program around my capabilities. This is one of the best decisions I could have made. Being able to be around like-minded individuals with the same goals in mind was the driving force for me. After the completion of my BS degree from Hampton University, I wanted to be exposed to a different style of teaching. I did my research and looked at the top-ranked MBA programs, and American University's MBA online program was ranked in the top 50. I started to call around to get more information, and this is when I knew AU was the school for me. The first call I received was from my admissions counselor, who was extremely helpful and impactful to my initial experience. He assisted me with the submission of my application and the discovery of what my next steps would be. With that being my first interaction, it was all I needed to secure my decision that this was the school for me.
What connections have you made during your time in the program, and how have they helped you succeed in your education or advance your career?
The connections that I made included my peers, professors, CEOs, and a number of different employers that we were able to network with during our immersion trips. The connections allowed me to be able to expand my network and have a larger reach within different career fields. I still maintain contact with many of my fellow classmates because of the relationships built during our program.
How would you describe your relationship and interactions with the program's faculty?
My relationship with the program's faculty was amazing. They provided feedback on assignments, learning journals, and other reflective activities that we did. They actively participated in discussion forums where they reflected on their personal experience while working within the industry. With them having industry experience, it gave us the opportunity to pick their brain to understand their perspective on business operations. The professors always sent us frequent announcements to summarize the previous week or describe the next week's instruction to ensure our understanding. I especially enjoyed working with small groups of students, because it gave us the opportunity to reflect on our current and past experience to implement it within our group assignment. AU expanded my way of thinking on how I view the day-to-day operations of businesses.