It's important for graduate business students to be able to think critically about how to manage a global workforce so that their organizations are best positioned to be able to harness the advantages of a globally diverse staff"
"The UAE immersion provided Kogod's online MBA students with real-world examples through conversations with hiring managers for some of the region's most successful companies."
Attendees also listened to different perspectives of working outside of the US, helping them envision what it might be like if they leaped into the international hiring pool. "I enjoyed seeing how diverse and inclusive they are here in the UAE," said Kogod online MBA student Mayena Kamara. "It's very encouraging to see how well they care for their people. It has me thinking I might want to come live and work here someday!"
Here are seven key takeaways that can help you land a job abroad or form successful working relationships with international coworkers and employees—whether you're in the US or not.
Pay Attention to Local Hiring Guidelines
Many countries have different guidelines that hiring managers need to follow. For example, the UAE sets quotas for companies to hire a certain number of Emirati citizens so that more locals will stay in the country. "In an effort to reduce unemployment, some countries require both public and private sectors to employ a minimum percentage of its citizens," says immersion leader Professor Meredith Burnett.
Relationships Can Be More Important than Resumés
Some countries–like the UAE–your reputation may be just as important as your work experience when it comes to landing a job. "Trust has always been one of the most important elements in hiring. In the UAE, local Emirati citizens can be hired by FedEx based on referrals from current employees," said the UAE FedEx vice president of legal, regulatory, and human resources, Hassan Bouadar, during his presentation to Kogod students.
Sharing Goals Is More Important than Sharing Nationalities
Companies that represent many nationalities work well together when they share the same meaningful purpose. "Our company represents 65 nationalities with employees from every continent. The only way we can have such a diverse and inclusive workplace is by making sure leadership sets common goals for everyone," said Tanfeeth's head of recruitment, Garima Malhorta.
Check Your Biases
Global unconscious bias trainings are essential when hiring staff and employees so that stereotypes and preconceptions don't get in the way of focusing on a common workplace culture. GE wants their employees to focus on their shared goals, not their cultural differences, which is why they prioritize global unconscious bias trainings. "When you join an organization, the first thing you should look at are its values," says GE's vice president of human resources, Belgin Ertam.
Don't Skimp on Management
Investing in talented leadership will help address and solve any potential problems that could arise among employees. "Risk in your organization will be edged just by having the right people in your manager positions," says Kogod online MBA student Thomas Wilson, recalling a critical tip from GE's presentation.
Consider the Industry
"Hiring can be very different depending on the industry and what position you're hiring for. I hadn't thought of those small details until now," says Kogod online MBA student Shahad Madi.
"Companies need to consider available skills in the market, size of the job, competition, and much more when recruiting," says PureHealth's executive director and group head of human resources, Suleman Ansar Khan. "Employees should consider the company's appreciation, employee recognition, growth and development opportunities, and compensation–and how these fit in to your specific field and industry."
Evolve with the Times
Work doesn't stay the same–you need to adapt, or your company will disappear. According to Axiom Telecom's group director of people operations, Dominic Keough Peters, new behaviors, technology, the generation entering the workforce, mobility, and globalization are all aspects that need to be considered. "Strategies don't work without people. Businesses don't change–people do," says Peters. "People change first then the rest follows."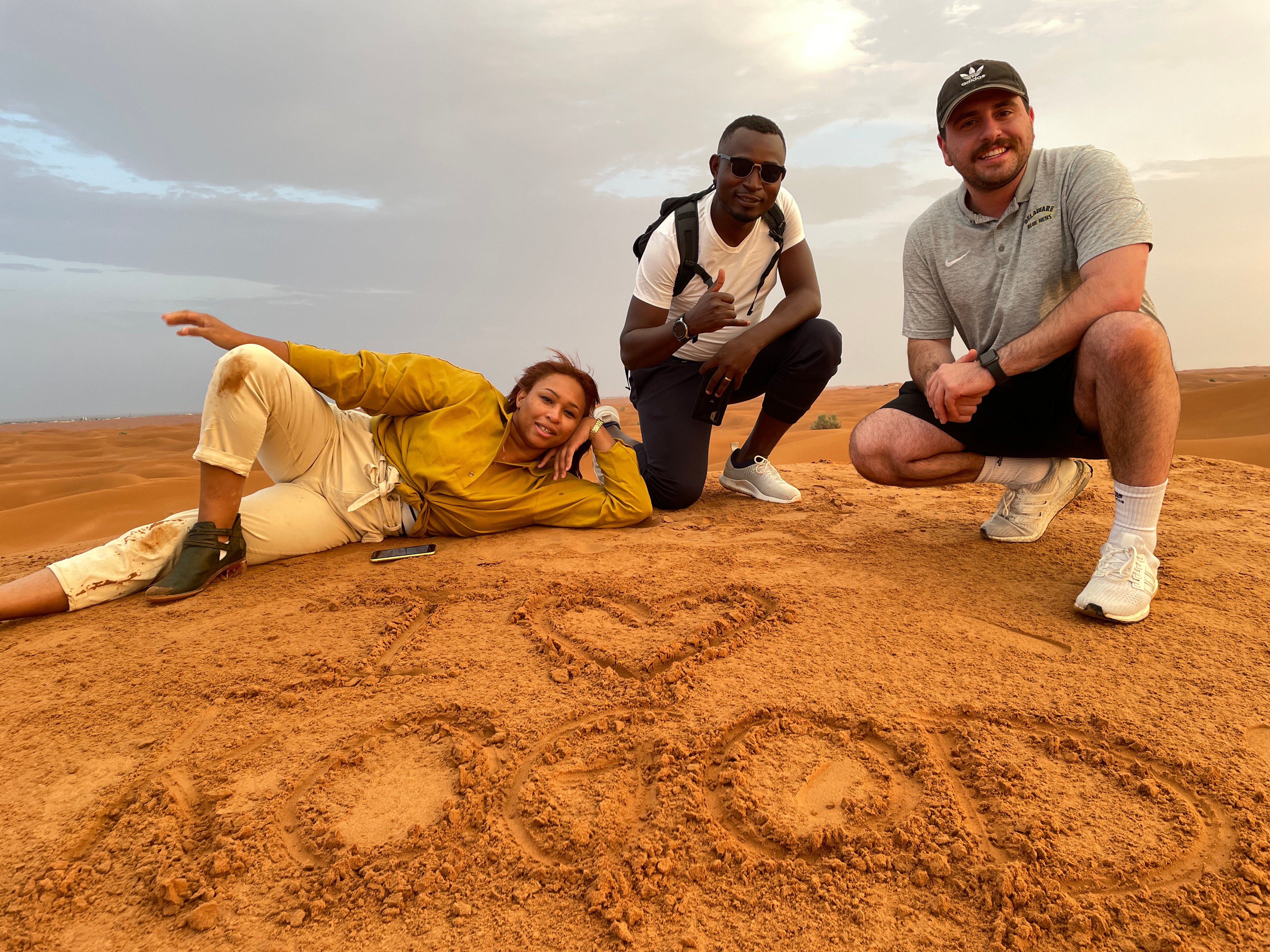 There is no better way to learn about international business and the nuances of hiring than to experience life abroad first-hand. Learn more about our international learning programs and how you can enhance your business expertise with global exposure!