We try to emphasize that writing is a process and that none of us are perfect writers our first time."
Marketing is just as much about communicating ideas as it is about having them, and Clayton sets his students up for success by teaching both.
He also prioritizes readying students for the inevitable changes they'll face in their careers. Clayton has spent over twenty years in marketing and over ten teaching it, so he's seen firsthand how digital marketing has caused the entire field to evolve. "In the late nineties, many folks in business school who didn't love numbers went with marketing since it was the least numbers-oriented path. But that's no longer true," he said. "We're surrounded by data all the time now, and when I take my students to different agencies, we hear continuously that every employee needs to be a data scientist." Though marketing students don't necessarily need to develop their own systems and models, they do need to recognize different types of data and how they can use it in their daily lives. Through coursework and real-world examples, Clayton allows students to get comfortable with data early to enter the workforce with that knowledge in their toolkit.
As for Clayton himself, he still has plenty of things to learn about changes in the marketing world. Besides his continued work in pedagogy, he's also interested in how people engage with the wide variety of products available to them. "In certain categories, there are consumers who exhibit quite a bit of variety-seeking behavior—it's not that they haven't liked products they've used in the past, but they get some benefit and value out of trying new things and having different experiences," he explained. "I'm interested in experimenting in that area to see how people seek variety."
Meanwhile, he'll continue to bring his research and advertising experience to the classroom. Clayton often brings rough drafts from previous projects into the classroom to allow students to gain an understanding of the development process.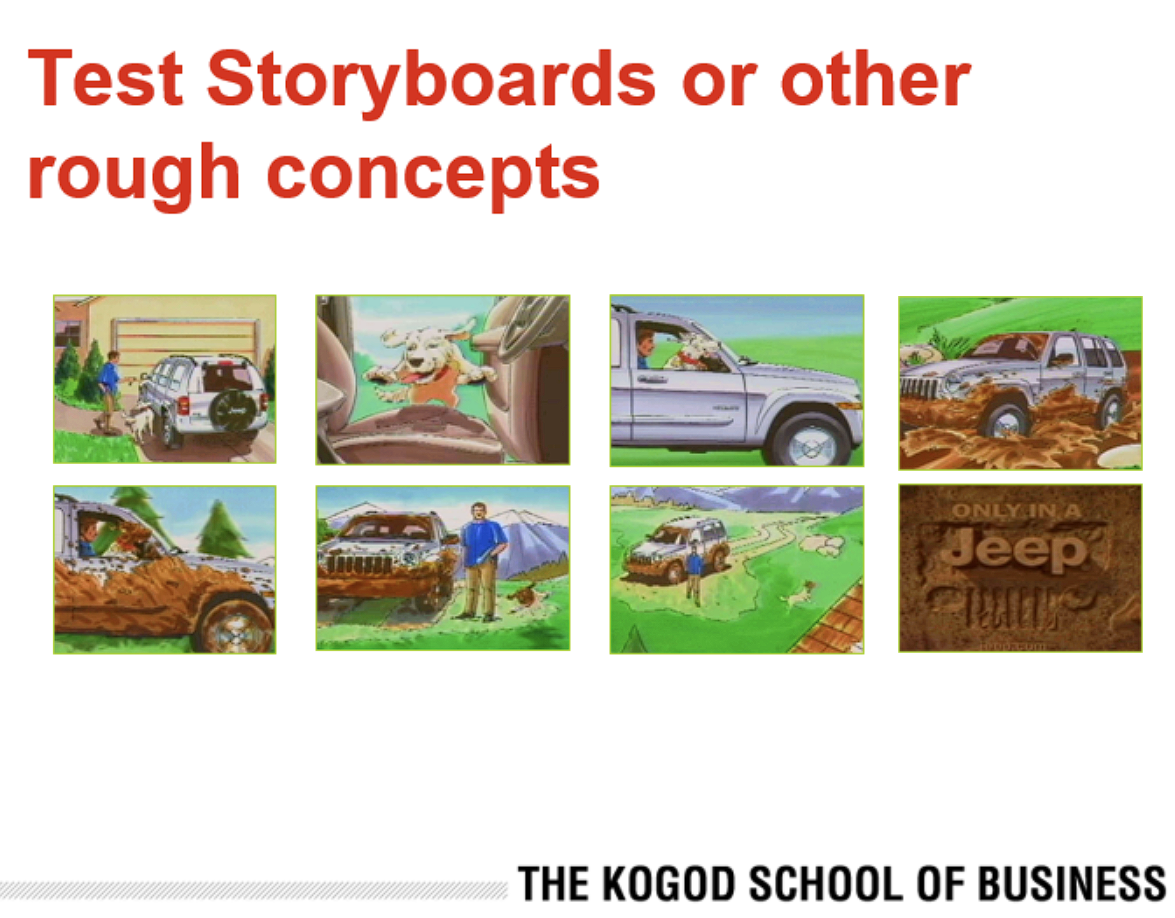 "They can see how we went from a storyboard or an animatic, through the market research, and finally to the produced commercial," he said. "Behind every ad is a story of how you got to that final point." Once they have that perspective of the whole picture, Kogod students are well-equipped to enter the marketing world with an appreciation for everything that goes into it.