Inequity in the Gig Economy–Could Islamic Finance Be the Answer?
Kogod's visiting Fulbright Scholar, Edham Abdul Rahman, examines the role Islamic finance principles could play in achieving fair pay and worker protections in the gig economy.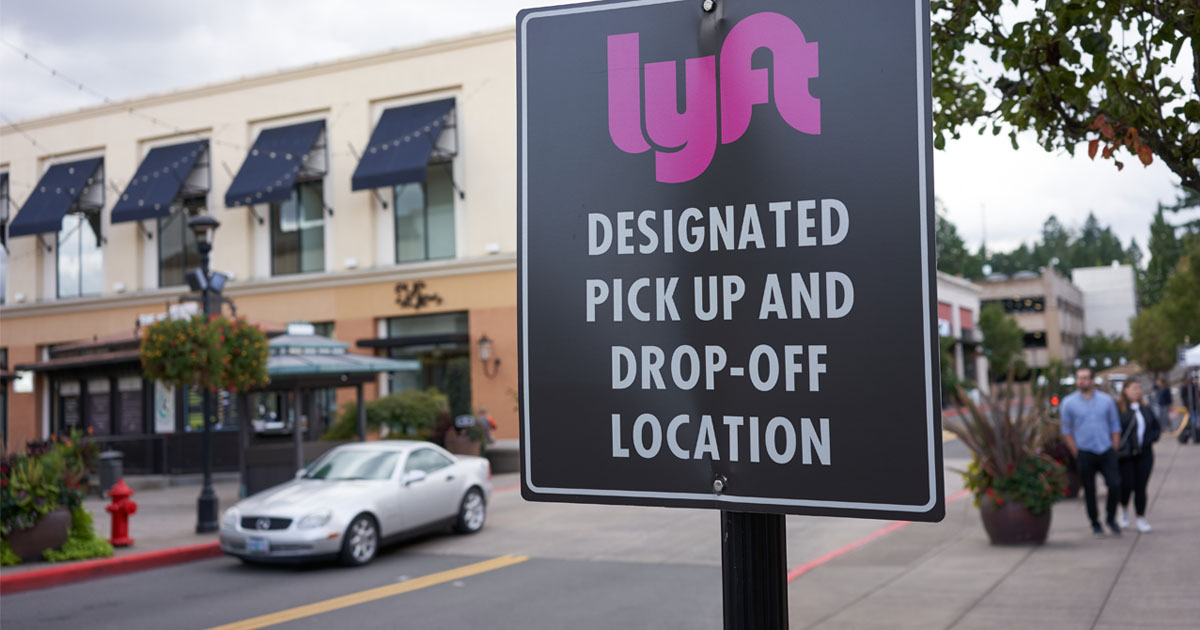 Visiting Fulbright Scholar Edham Abdul Rahman has been working with students and faculty at the Kogod School of Business over the past several months to continue his research examining the role Islamic finance can play in the gig economy.
Rahman has been a practicing attorney specializing in financial services for 17 years. He earned his law degree in England before returning to his home country of Malaysia.
"I joined the market in Malaysia when Islamic finance was booming in early 2000," says Rahman. "But Malaysia is a commonwealth country just like the UK, so I was interested in also gaining more exposure and understanding finances in the US."
Since the 1970s, Malaysia has been a frontrunner in developing Islamic finance into a full-fledged dual banking system. The country's first Islamic finance bank was founded after the Islamic Banking Act of 1983, and since then, 15 more banks have emerged.
Islamic finance is a way to manage money while keeping with the moral principles of Islam. Many Muslims live according to Shariah, a code that promotes justice and social welfare—even in matters of money. Shariah followers believe money shouldn't have any value in itself; money is just used to exchange goods and services that do have value. Islamic finance also encourages partnership, meaning that profit and risk should be shared between investors, whether that's two individuals, an individual and a business, or two businesses.
"My research is mainly about the fundamental redesigning of how Islamic banks can assist in giving more protection and benefits to freelancers and contracted workers. I am also looking at how to develop a solution model to not only provide supplemental support but also increase workers' income," says Rahman.
Islamic finance's heavy emphasis on partnership makes it an exceptional vehicle for socially responsible investing. In Malaysia, CIMB Islamic Bank partnered with food delivery service FoodPanda to sponsor 33 employees through their Rider Entrepreneur Program. The program focuses on helping participants achieve equity—in exchange for a year of employment at FoodPanda, each worker will be offered entrepreneurship training and grants to start their own businesses.
"This is a new breed of entrepreneurs, and Islamic social finance comes into play by microfinancing these entrepreneurs," explains Rahman.
Rahman enrolled in the Fulbright Visiting Scholar Program in December 2019, just before COVID-19 brought the United States to a halt. The pandemic illuminated the fragility of the gig economy, helping Rahman dive deeper into his research.
"Uber has been operating in the US for ten years, and drivers don't get social protection or social benefits," says Rahman. "The pandemic accelerated digitalization and prompted many people to look into freelance and gig work, but legislation and equality are behind on the evolution of these kinds of jobs."
Although the US government came up with stimulus packages and other programs to protect financially vulnerable Americans, benefits like paid sick leave and bonuses were not options for gig workers.
Rahman explains that the increased demand for gig workers amid the Great Resignation has given them more bargaining power. "Lyft and Uber drivers are very busy, sometimes earning $1,500 a week. But still, benefits and security need to be enacted," he says. "Since the pandemic started, everyone wants flexibility with work, which, if anything, is helping to empower these workers."
In the UK earlier this year, the Supreme Court ruled that Uber drivers were not independent contractors, forcing the company to pay workers at least minimum wage, holiday pay, and other benefits traditionally afforded to employees. This is seen as a victory for gig workers who are taken advantage of by the larger organizations they work for, such as Lyft, InstaCart, DoorDash, GrubHub, and other companies with similar business models. The people who do the heavy lifting performing services for the company are not paid proportionately to their employer's success.
Rahman recently completed his work with Kogod after a close partnership with Professor Ghiyath Nakshbendi, who specializes in Islamic finance, and Professor Caroline Bruckner, who has been releasing ground-breaking research on the gig economy since 2015. Rahman also collaborated with AU Center for Innovation director and Kogod professor Tommy White and many students in the AU Center for Innovation's entrepreneurship incubator. Rahman encourages all young entrepreneurs to use social financing for their businesses as it is mutually beneficial between parties.
Rahman looks forward to presenting his research from the past semester to the Fulbright Commissions and furthering his research at business schools in Malaysia. "About 50 percent of the workforce in Malaysia is contracted or freelance workers," Rahman says. "Islamic finance can be the answer to humanely supporting those individuals who support all of us. It can be the answer to shortfalls in the gig economy."