Kogod professor Frank DuBois's Made in America Auto Index is now just one year shy of its tenth anniversary. He's been going to dealerships, looking under hoods, and shimmying under chassis since 2013, when he published the first index. So what inspires him to keep venturing out into the brutal DC heat every summer to trace hundreds of automobiles' lineages?
"Frustration," he explains, "with other indices that have been published forever and ever, from a number of different organizations, that I don't feel are really representative of all of a car's American content."
He's referring to indices that rely on the American Automobile Labeling Act, a Congressional bill passed in 1992 that requires auto manufacturers to affix, "in a prominent place," a label listing the vehicle's percentage of US equipment, percentage of labor performed in the US assembling it, and name of the country where at least one-third of the vehicle's equipment originated. But, DuBois points out, it doesn't distinguish between Canadian and American content.
"The automakers lobbied heavily to be allowed to include Canadian content because the US and Canadian supply lines were so intermingled between Detroit and Ontario," he says. "If you see that a car is 60 percent American on the label, it could be 59 percent Canadian or 60 percent American, and you don't know because the manufacturers don't disaggregate Canadian from US content. That's part of what inspires me to keep doing it."
Of course, since the COVID-19 pandemic has caused a massive shortage in new and used vehicle availability, it's hard to tell if Americans are prioritizing buying "American" cars over just buying a car.
At the start of the pandemic, when many countries were locking down, auto manufacturers halted production of new vehicles to combat the spread of COVID-19 among workers, and new car sales plummeted. However, manufacturers' caution cost them their spots in line at plants making the computer chips all modern gadgets need to function. And with Americans clamoring for more chip-heavy home entertainment options, like laptops, video games, phones, and televisions, automakers weren't securing their spot back in line any time soon.
When the manufacturers' dire predictions of a long-term new vehicle slump proved unfounded, they weren't ready for the surge in consumer demand starting in late 2020. Now thousands of new vehicles are waiting for the computer chips that control everything from navigation systems to cameras to fuel injection, leaving dealerships and individual consumers empty-handed.
"This year was a particularly difficult year to do the index, which is why it's so delayed," DuBois explains. "Because of the supply chain shortages, there just weren't many cars on the automotive lots out there, so it was difficult to confirm data. When I went to my local Ford dealership, they had eight new cars on the lot, and they'll normally have 40 or 50."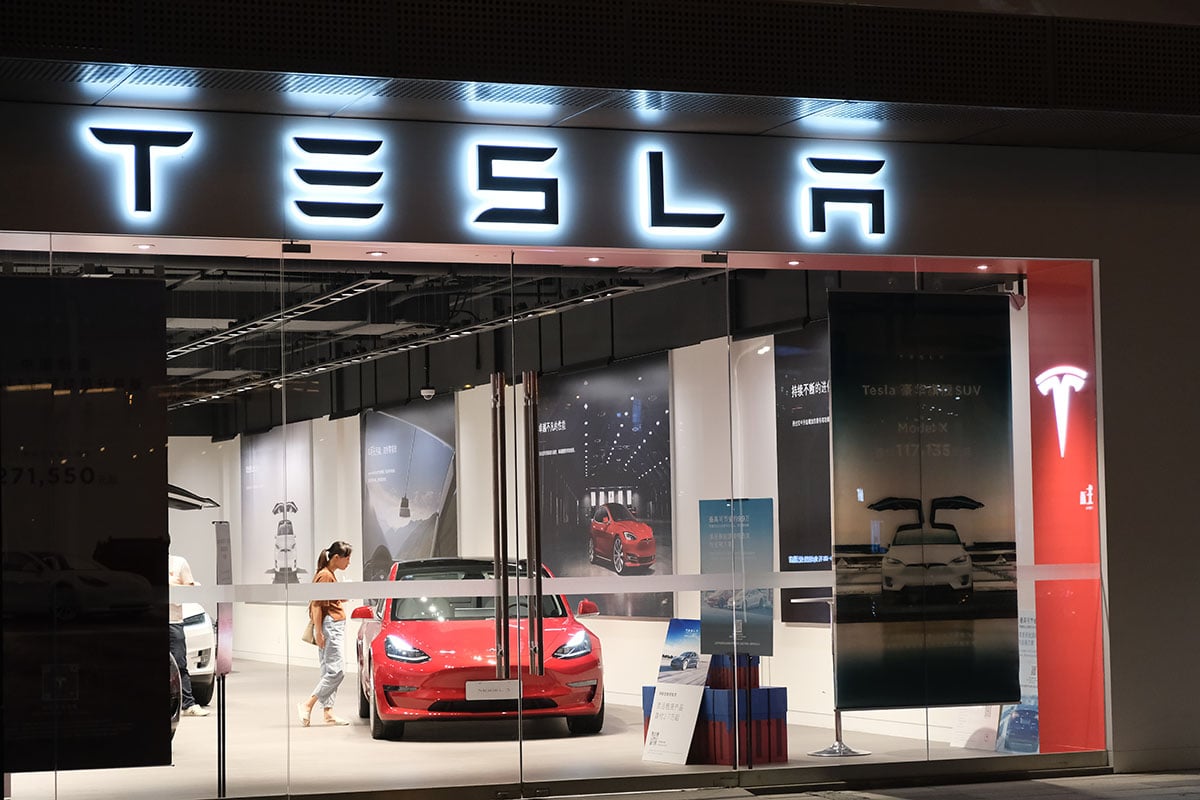 Autoworkers, however, are seizing an opportunity to regain benefits they lost in the late 1990s, capitalizing on national labor shortages and struggling supply chains. Thousands of John Deere workers went on strike on October 14, after United Auto Workers union representatives rejected the company's contract offer, saying it didn't meet workers' retirement and wage goals.
The strike at John Deere is one of a growing number, including a strike at a Volvo plant in Virginia where 2,900 workers walked off the job. Automakers admit that they're having trouble finding enough workers to meet consumer demand, giving unions growing power to improve working conditions, wages, and benefits across the industry.
Even with the resurgence in auto demand, the industry's future is far from certain. President Biden has proposed a plan to shift Americans away from gas-powered vehicles to electric vehicles as part of his effort to fight climate change. But climate change isn't Biden's only motivation—the US has a lot of catching up to do if it hopes to compete with China's 70 percent share of the world's electrical vehicle battery manufacturing.
"China has taken off and leads in electric vehicles," DuBois points out, "and they're doing very well. They're becoming very, very competitive compared to other competing countries."
And China isn't the only challenger. Mexico has become an auto manufacturing powerhouse, home to brands like Audi, BMW, Nissan, Toyota, Honda, Kia, Ford, GM, and Volkswagen. And it's poised to become a leading producer of electric vehicles.
"The winner is probably Mexico," DuBois says. "As you get more sourcing from Mexico, you get better producers in Mexico, and they become more efficient. A lot of manufacturers are going to start reshoring things to Mexico to insulate them from some supply chain difficulties."
But America's love affair with gas-guzzling SUVs and trucks is only growing, posing challenges to Biden's climate change plan and leaving a nation in greater and greater debt, as the cost of large SUVs and light trucks dwarfs that of the more affordable (and disappearing) compact and subcompact cars. Between 2019 and the fourth quarter of 2020, overall US auto debt grew by $80 billion to $1.37 trillion.
So far, however, electric vehicles have remained unaffordable for most Americans—even for the author of the Made in America Auto Index. "I'm a prospect for, you know, a $25,000 or $30,000 electric vehicle," DuBois says, adding with a laugh, "I come from an era where $40,000 got you a Rolls Royce."
---
Which vehicle is this year's most "American"? Find out in the 2021 Made in America Auto Index!